Vehicles
Motorbike Safety Tips for Beginner Riders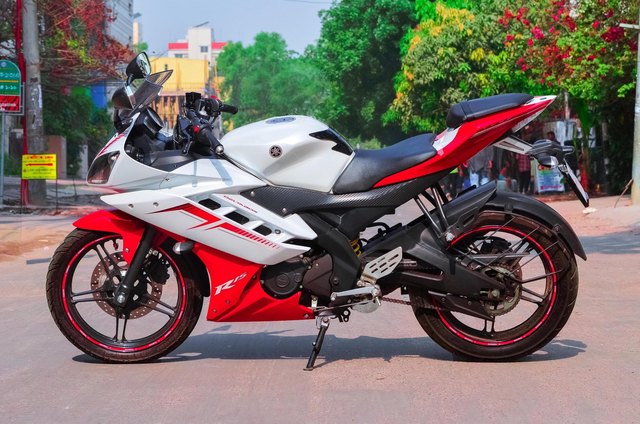 A motorbike is a great way for you to get around town, while also saving money on high fuel costs. Motorbikes are often usually less expensive than a full-sized car as well, making it an even wiser investment for those looking for their own method of transportation. That said, motorcycles can be dangerous if you don't know what you are doing when riding one. Therefore, it's important that rider consider many different safety tips while they are on the road. Here are some motorbike safety tips for novices that will keep you safe while riding.
Wear The Proper Safety Gear
First and foremost, it's important that you wear the proper safety gear that is going to keep you safe on the road. If you haven't already, it's important that you purchase a helmet before you begin riding your motorbike. You shouldn't even consider riding your new bike once you buy it, especially if you don't have a helmet. Along with a helmet, you may also want to consider investing in a long-sleeved riding shirt and pants- preferably leather- that will keep you safe in the event that you fall. Equally as important as wearing a helmet and the right clothes, do not ride your motorbike when wearing sandals. In the event that you have to ditch your bike, you run the risk of hurting your feet if they are exposed without the proper protection. To avoid this, wear shoes or boots when you are riding your motorcycle. To know more have a look on our another article Guide to Motorcycle Safety Gear for Riders in Bangladesh.
Only Get What You Can Handle
If it is your first time riding a motorbike, there is no need for you to go out and get the biggest and fastest model available. Riding a motorbike takes a lot of patience and skill, most of which is built up over years of riding. Buying a bike that you cannot handle will only result in it being too heavy or too powerful for you to control. Therefore, when you are looking at motorbikes for sale, be sure that it's something that is within your skill level. As a novice, consider a 150cc or 250cc model. Also consider weight, so that it's not something that overpowers your strength. As you get better with riding a motorbike, you can consider getting a new one. But as you are first starting, only purchase one that you can handle with your skillset.
Practice Your Riding Skills
As a motorbike rider, you should always be working to improve your skills. To do this, it takes plenty of practice on open roads or in empty parking lots. The more that you practice, the better prepared you will be for circumstances that may come your way on the road. Unlike being in a car, riding a motorcycle requires that you are able to make split-second decisions in order to stay safe. Therefore, put in the practice to ensure that you are ready for whatever you may experience. Also have a look here to know more Buying a Motorbike, Buyers Tips and Safety Advice.
Familiarize Yourself With Your Motorbike
Even if you aren't a mechanical guru, learning some basic motorbike mechanics is quiet easy. Most motorbikes have the same setup, only larger bikes have bigger and more powerful engines. Familiarizing yourself with your motorcycle will have two benefits. First, you'll get more attached to the bike and have greater care for it. Second, you'll also become more aware of how the bike works and develop an understanding of how it runs. You can also help yourself save on mechanical costs if you learn to upkeep your bike, as you can simply buy motorbike parts on your own and fix whatever issues come about.
Be Aware Of Other Riders
There is no way to predict what other riders will do when they are on the road. That being said, it's important that you do whatever you have to in order to be safe while riding your motorbike. People who drive cars often drive offensively, meaning that they can be more aggressive and assertive. However, riding a motorcycle requires that you drive defensively, which means that you'll have to be aware of your surroundings and those around you. It's not to say that every person on the road is a bad driver, but you'll do yourself a lot of favors if you are aware of whoever you might share the road with.
Be Prepared For Inclement Weather
You are going to have to be more prepared for different weather while you are riding as well. In an instant, you can go from clear skies and beautiful temperatures, to rain and windy storms. If this happens, it'll greatly change the way that you should be riding your motorcycle. In order to prepare for this, start by getting used to driving in different weather conditions on smaller trips. And if you ever feel uncomfortable with the weather that you are riding in, simply pull over and wait for the storm to pass.
Always Inspect Your Bike
Even if your bike was running perfectly the last time you rode it, it's important that you always inspect your bike before each time that you take it out. All you have to do is take a quick glance at your chain, belt, breaks and shaft, just to ensure that everything is in working order. This will only take a few moments, but it can have large benefits. On the other hand, if you do not inspect your bike from riding, you may not know there is a problem until it's much too late.
Riding a motorcycle gives you a new outlook on being on the road. With the wind flying past you, riding at speeds with other cars all around you, and so many other benefits, riding a motorbike is something that many people prefer to do. But if you are just starting out, it's important that you consider these tips to ensure your safety on the road.