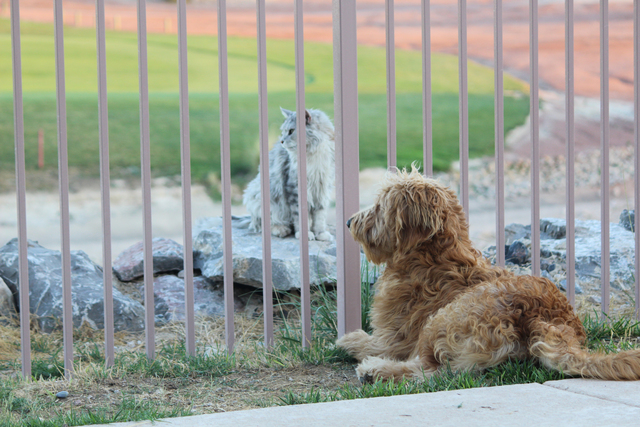 Normally, pet owners see their dog or cat as a part of the family, but as with any other part of life, there are things that arise to cause a pet to need a new place to call home. Whether it's because of financial problems, pet behavior, or location changes, sometimes the decision to rehome is for the best. There are several steps that need to be taken before this process will be complete. Included in these steps should be preparing the pet, choosing the new home, and transition. Any owner of dogs or cats can tell you that finding a new home for pets is not as simple as it seems. Also know How to Buy Pets Online in Bangladesh?
To begin this process, it is important to prepare the animal. A few things to consider doing include spaying or neutering the pet if it has not already been done. Also, pictures of the pet in question should be taken that are good quality. If the pet has been seen regularly by a vet, it is important that the new owner receives either detailed records of the pet's care or contact information for the pet's primary veterinarian. In addition to medical records, an owner should provide a detailed description of the animal. This does not necessarily mean a physical description but definitely the pet's personality. Each animal is different, and a new owner should know what to expect. Lastly, the owner will want to spread the word that they are seeking a new home for his or her pet. This can include social media sites, email, or word of mouth. Make sure to list pets for sale instead of free to a good home. This will discourage any people from seeking animals for inhumane purposes. Animals for sale are less likely to be endangered after the rehoming process is complete.
Upon following all these steps, choosing a home will be the next key to finding a new home for cats, dogs, rabbits, or poultry. Rabbits and poultry are more likely to be animals for sale for food purposes, but if they are being rehomed as pets, make sure the new owner is aware of and agreeable to these terms. For any pet, it is very important that they fit into their new environment. For instance, if the owner knows that a dog is not good with children, it would be wise not to home the dog in a household of three toddlers, or if an owner is aware that a cat does not get along well with other pets, a house containing several other animals would not be one to choose. Make sure the new person seeking to own the pet understands the animal. It might even be a good idea to allow a trial of a few days. Not only is it important that the pet feels comfortable but the new owner. If the new owner is feeling strained and unable to care for the pet after a few days, the new home is probably not the right place for the pet. With this being said, have the new owner sign an agreement that if the circumstances are not working out they will return the pet. Also, be sure to ask some standard questions such as why are you interested in the pet, where will he or she stay, and have their been animals in the home before. It would be a good idea to ask for references, specifically vet references, of the new owner as well. Just as a parent would ask for references for a babysitter, a pet owner should want the best in a future home for any fur baby.
The last portion of rehoming pets for sale is transition. As animals become connected to their owners, it is important to make a change of this magnitude as smoothly as possible. Arrange for visits first. Unless the change must be immediate, try to ease into it by leaving the pet for a few hours for a couple days. This way the pet does not feel abandoned immediately. In addition, the owner should avoid being emotional or distressed because animals are usually very sensitive to this type of reaction. An animal is less likely to be stressed if their owner seems unstressed. Many animals can have digestive problems if food is changed too quickly. Make sure the new owner is aware of the type of food the pet will or will not eat. It might also be a wise decision to send familiar items with the pet such as toys or beds. As the transition period comes to a close, be sure to ask the new owner if you may follow up after the handoff of the pet. It would be wise not to show up to visit the pet shortly after the change is made as it may upset the pet, but making a phone call to check on progress is perfectly acceptable. With today's technology, an older owner could even request photos via text message on occasion. Know more about Buying and Selling Pet Animals in Bangladesh.
While it is an awful decision to have to make, every pet owner wants his or her pet to be well cared for. When one is no longer able to do this, the pet's best interest must be taken into account. All pet owners must have the means to care for a pet, a proper location for a pet to stay, and the ability to control a pet's behavior. When this is no longer possible, finding a new home could add quality years to a pet's life. As someone looking to rehome a pet, it is important to prepare the pet, choose a home, and transition the animal as smoothly as possible. Not only will this make the process easier on the owner, but it will also make the situation better for an animal who has no idea why they are no longer being cared for by the person they have come to recognize and respond to on a daily basis.