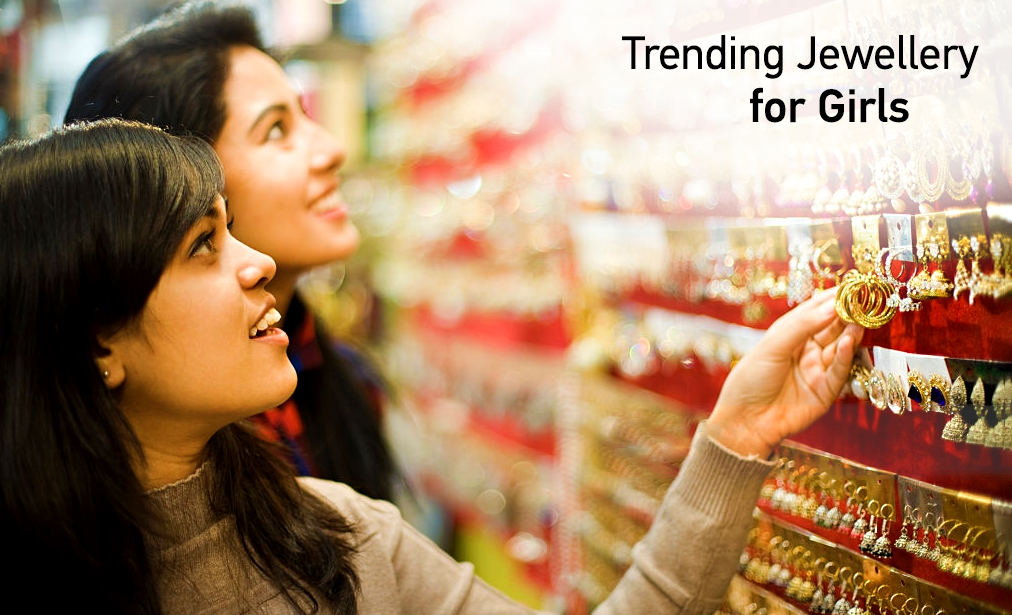 Simplicity is the true key to elegance. But when it comes to trendy jewellery in Bangladesh, this year the bling business has been all about being bold, dramatic and sometimes a little bit crazy. Since the beginning of civilization, jewellery has always won the hearts of women all over the world. In Bangladesh, jewellery trends change a lot and their time spans also vary.
Today we will discuss some of the coolest jewellery trends among the female population in Bangladesh, in fact the 5 most popular jewellery trend of this season. Some of these trends come and go as a fling, but some of these remain the all-time favorites. To avoid favoritism, I'll skip the ranking process today.
Chokers

No matter how many times chokers evolve, their trend seems to never go away completely. No matter what people say about their origins, we women all love chokers! Today, the modified chokers have become more popular than the average velvet ribbon or laced one. It still tightly hugs the neck, but has now increased in volume and has become more ornamented and bling. It is available in so many different kinds of materials and even some of them turned out to be choker necklaces paired with ear-rings. With varieties of options your hand, you can never be bored with a choker or choker-collar! Also find Top Trendy Dresses for Girls matching with your jewelleries.
Kundan Jewellery

Kundan jewellery is like a trend forever! With its carefully crafted designs Kundan has fascinated fashion-enthusiasts globally for a very long time. The word 'Kundan' means 'highly refined gold'. It is because that the quality of gold used to create these jewelry is of high purity. This type of jewelry was once worn by the Mughal royalty and the designs from that era is still pretty popular, because of their elegant and rich appearance. Unlike what many people assume, Kundan refers to the purity of the gold and not on the stones. That is why it is an art of embedding glass pieces in intricate gold works to create absolute masterpieces. You can wear these at almost any special occasion, as they are found in varied sizes and styles.
Tassel Jewellery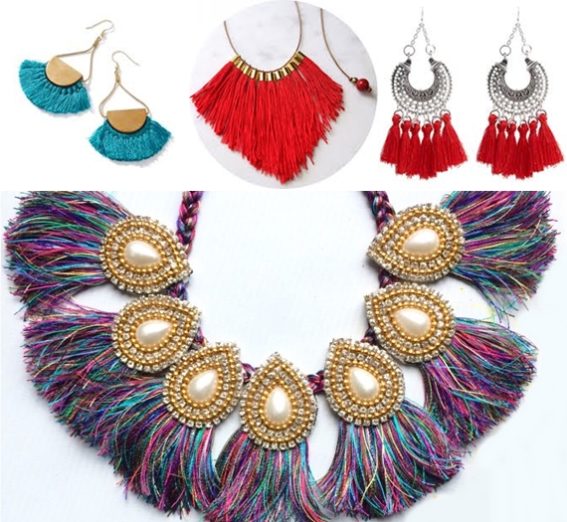 Following the Pom Pom trend, stylish Tassel jewellery designs are now in the limelight. These fringe like pieces can be the perfect stand-alone statement or also compliment a delicate piece beautifully. These can be made from yarns, tini beads, pearls, leather strips and what not! Not only colorful but with a swishy effect coming from long, soft threads that frame the face and sometimes even touch the shoulders, a statement earring that doesn't need additional necklaces or scarves. Even in neckpiece form these can be worn with denim and jacket, colorful fringy dresses, cropped-shoulder dresses etc.
Jaipuri Jewellery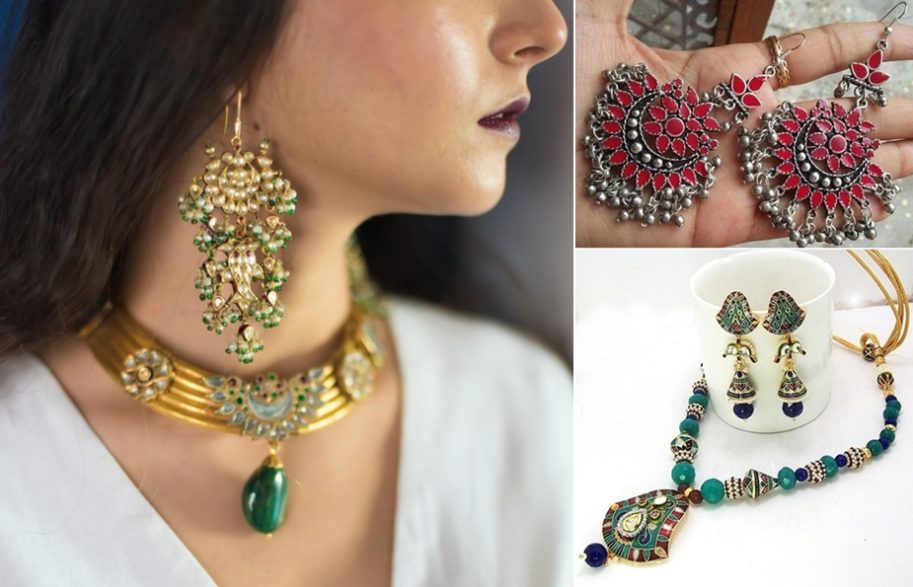 Traditional Jaipuri jewellery offers the best way to dress up in any ethnic outfit like a saree, anarkali churidar or lehenga for any special occasion. Jaipuri jewellery includes a variety of designs and concepts; sometimes they are beautifully designed with kundan and meenakari works, sometimes just basic gold or silver work creates an abosolute masterpiece.
The Jaipuri kundan sets are traditional bridal jewelry and match best with bridal sarees and gold work lehengas. The bright and beautiful essense of Meenakari makes it perfect for simpler outfits like a salwar kameez or sometimes cocktail dresses. Heavy gold sets go perfectly with silk sarees. The antique polished varieties can be used to dress up in casual kurtis or tops. The fashion pieces made with cheaper artificial materials are meant for more casual wardrobes and informal occasions. So you can incorporate a bit of ethnic glamour in almost any occasion without spending too much money.
Handmade Jewellery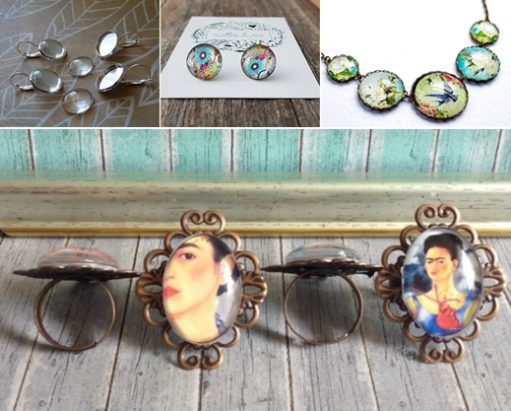 Nowadays handmade crafted jewellery has reached global popularity. A lot of creative individuals have made an entire career and business out of this. Craft kits, material and tutorials are easily found these days. Many girls like to create their own handcrafted jewellery as a hobby.
Different types of hand-painted or crafted jewellery can be found in many reliable local and online marketplaces. Recently, glass dome jewellery has been attracting girls of all ages around the globe, because of the variety and flexibility of options in the design. If you are creative enough, you can buy some ingredients and make your own unique set of jewellery in your place.
Different types of materials, hand-paintings or even digital images are embedded into the metal frame and then a round glass dome is placed on top with clear adhesive. This effect can also be created by using special clear adhesives such as mod podge. Some of these jewellery has become so popular nowadays in Bangladesh. These can be found in the form of rings, pendants and even as earrings.
Other Popular Jewellery
Well these jewellery types were just the tip of the iceberg! There are so many types of jewellery available in the marketplaces and the design options are never-ending. There are some honorable mentions I would like to state here today, such as- pom pom jewellery, antique coin jewellery, Nepali stone jewellery, giant rings in both ethnic and modern styles, bold pendants with a delicate chain, cool noths as in nose rings etc. Don't forget the forever favorite diamonds and other precious gemstone jewellery that may have made their way into our most popular jewellery list, that is because these stones can be used in almost any kind of jewellery available in the market.
Conclusion
If clothing is the window of a woman's soul, then jewellery is the window to a woman's heart. The way a woman accessorize herself indicates a lot about her mood, taste and even personality. There is no way anyone can impose style on a person who does not feel it at all. But trends are fun and you need a hint of confidence and a whole lot of courage to pull off a trend, even if it is out of your comfort zone sometimes. So, if you get confused, just feel free to take the leap and try something new for an instance. Because true beauty lies in how you present your inner self.
Visit our bikroy.com to try something new today and find your style amongst hundreds of real and promising accessories listings from our trusted sellers. Happy shopping!