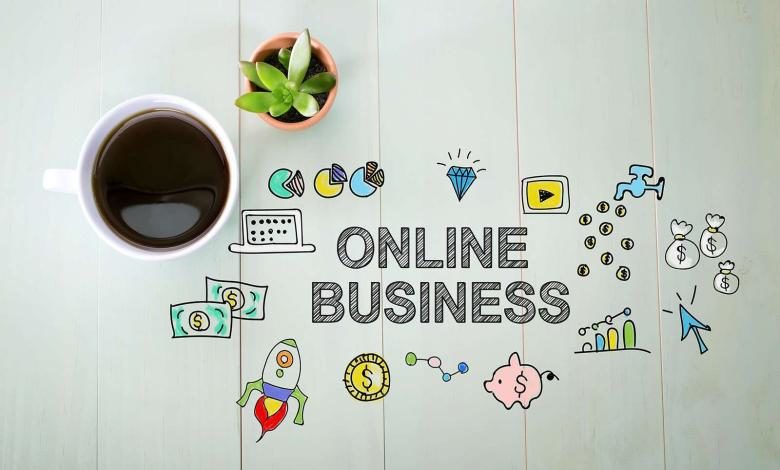 From the last year, the Coronavirus outbreak has presented small and medium businesses with unprecedented challenges here in Bangladesh. For thousands of small businesses, maintaining an online presence was not that necessary, but recent shifts have forced those business owners to have major changes in their plans and strategies.
From having a virtual presence in your shop to consulting with a key client, many are depending on home delivery methods to preserve revenue streams and pushing customer loyalty.
To help small and medium-sized businesses make this transition using existing tools and their resources, we have assembled some ideas to create an online presence and stay engaged with potential clients through online business during this pandemic.
1. Accept the experimentation of online business
Every successful business should have a great customer experience. However, moving your whole business over online will require some practice as you explore new business methods. Know that, your first clients won't expect perfection in your early days. You can face several hiccups but with time you have to have a good grip.
You can go through thousands of resources based on your business online. For every social media site and marketplaces, there are articles and virtual training modules to leverage these applications for online business.
You can also take online courses to learn one step further than others. Watching and knowing the local market through statistics and segmentations might help you to get good growth.
2. Take your first steps towards online business
To excel your sales volume day by day, you need to measure responses and engagement rates. It's quite ambitious to assume that all of your potential customers will adopt your new way of doing online business. While the Largest Marketplace in Bangladesh- Bikroy.com arranges webinars and educates users with how virtual businesses take place in Bangladesh.
As soon as your learning curves flatten, you will experience better customer engagement with your online shop. Depending on your business type, it can take time to convert in-person sessions to online sessions for your customers. From clothing to motorcycle sellers, trading remotely can offer you a better revenue stream during the COVID-19 situation.
3. Find your prospects
Social media platforms like Pinterest and Facebook have billions of daily hits and users. Basic business pages are free here and ads are relatively inexpensive. Instagram is an image-driven platform that allows users to post high-quality product images and other marketing content.
On the other hand, the usage of videoconferencing applications like Zoom, Google Meet, or Skype has skyrocketed due to work from home culture. As increasing numbers of people work remotely, you can discover new markets and products to serve. Some small businesses are already leveraging as an e-commerce business and growing their virtual visits rapidly.
If you can utilize this emergency period to diversify your business and grow your contacts, these efforts can help you stay viable in both physical and digital space.
4. Grow a strong network
The time while you are trying to take your online business to a new height, it's essential to consult with fellow business owners who are already in the same genre of online sales. You also have your close people who have experience in the digital space and if not, look for small businesses to find like-minded people.
You also can find chat groups or forums online where you can get business advice and build relationships with others. You also can get through exchange free advertising of your business by consulting with your close ones over there among your own channels.
5. Implement new payment methods
While doing online business, it will require additional payment gateways that comply with mobile banking payment methods and payment card standards to protect your client's information. Especially if you are doing e-commerce business, you may also want to contact companies that can help you to install a payment gateway with your website.
If you are already familiar with the mobile payment gateway systems then it's alright. If not, you can contact the local agents and know about the rules and regulations to install the system.
6. Value customer feedback
Due to lockdown, when so many people are turning to digital, it means gathering their feedback and opinions could be an excellent opportunity to expand your product selection or scope of services.
Registering in local business sites like Google My Business can provide valuable insights for your business. Where you can share the photos of your physical shop, your physical address, open-closing time, and exact location through Google Map. Adding this information about your business may help boost customer engagement and your current revenue line-up.
If you are using social media platforms to expand your business, then these platforms also could be a great place to gather customer feedback on your products or services. But be sure to be responsive to your customers all the time they ask for any query or give comments.
7. Know about cyber risks
As you are exploring new online delivery methods, be sure you are taking the necessary steps to protect your sensitive data, like using heavy passwords or other Internet safety protocols. You also can use VPN (Virtual Private Network) instead of a regular network connection to connect your business website.
It's also important to understand and point social engineering schemes from hackers, who may contact you as a normal customer. To avoid such experiences, you can have your virtual shop in Bikroy – where you get higher security and by taking a 'Verified Badge' you also can have a better experience with the potential leads.
Final Words
At Bikroy, we always suggest that no two days are the same in business. We also realize that, in this current pandemic situation, every single day will likely be different you have experienced before. From that end, Bikroy is committed to remaining the trusted partner for all small and medium-sized enterprises in Bangladesh in this emergency situation.
We continue to explore how we can give support to local businesses through this period. If you are having issues and facing problems with your regular business, we suggest you take membership at Bikroy and flourish your business with your online presence.
Happy Trading!