Vehicles
Why Scooters is the Best Option for Girls to Move in Dhaka City
A sustainable public transport infrastructure must be created and implemented for gradually curing Dhaka city of its infectious disease!
What is this infectious disease?
The traffic!
The future only gets more and more clogged with the growing population and the subsequent rise in vehicles in the unorganized roads of the city.
One of the biggest issues with the traffic complications in Bangladesh is the lack of a proper public transport facility. There are quite a few public transport options, mainly busses, in the capital city of Dhaka but it is not implemented efficiently, often causing more trouble in the roads than helping the citizens of this busy megacity. Let's dig down to the transportation strategy and scooter price in Bangladesh. 
Why transporation matters based on gender? 
In a country like Bangladesh, the need for gender dependent solutions like women-only ride sharing apps, women-only buses, dedicated women-only seats, etc. are an absolute must. For those who are financially capable, those women can benefit from buying a two wheeler for their daily commute through the busy streets of the capital city.
A two-wheeler, whether it's a bicycle, motorcycle or a scooter, is the ultimate mode of transportation for Dhaka City!
And yes… scooters are the best transportation in Dhaka City, especially for girls!
Let's look into how scooters have become the best travel option for girls in Dhaka city and how they offer the ultimate freedom, safety & comfort for girls to move around easily throughout this mega city, its traffic clogged roads and the constant struggles of our society in Bangladesh with obvious shortcomings in its gender equality. Also check out Top 5 Motorcycle Brands in Bangladesh.
Scooters for Girls in Bangladesh
It has been the social norm especially in Bangladesh, where women were always discouraged from pursuing something out of the house. Whether it was going out for chores or any other activity, even when the activities are related to basic necessities for an individual or their family.
As a result, women continue to face this discouragement in outside the boundaries of their homes within our society. A significant percentage of the population of the society look down upon women outside the boundaries of their homes. Regardless of whether a girl is pursuing education, job, business or daily chores.
This is largely due to the largely patriarchal society which is present globally but may or may not be as visible in particular countries across the globe. Interestingly, this is more imminent in developed countries in comparison to developing countries such as Bangladesh. But numerically, it is more drastic in developing nations due to its dense population.
But things are changing, it is no longer a rare sight in the busy streets of Dhaka, or other parts of Bangladesh, to see girls behind the wheel. Yes, this may not be the case for professional drivers but it is a welcome change indeed!
A girl on two wheels… is no longer a scene made out for the TV and movie industries! Female drivers of cars, bicycles, motorcycles, scooters, etc. can be seen on most streets of Dhaka. Not only are they moving around to proceed their individual or family lives, they also signify the progression of our society in the 21st century.
At present, scooters for girls are increasingly becoming the most viable option. This is in direct relation to the financial capabilities within our country. A car may not be a luxury item, but it sure is treated as such in Bangladesh due to the high cost of owning one. On the other hand, owning a two-wheeler is much more cost effective.
Transportation systems and gender equity 
In contrast to developed nations, we don't have to worry about high insurance or registration for our cars. The biggest concern is the purchase cost, the maintenance in our rough roads and the damage prone, traffic clogged, roads. So, bicycles, motorcycles & scooters are cheaper and more convenient for individuals, in many cases for families as well.
It is not that scooters are driven only by girls, a significant portion of guys also proudly flaunt theirs scooters. There are many reasons for the popularity of scooters, they provide sufficient power for the busy streets, fuel efficient for detours, lightweight and more convenient to move around, etc.
Scooters for girls are a convenient & cheap alternative, but safety is a concern. Women may or may not be more aware of their surroundings just like any other man so, it is only natural to concerned about safety issues. A two-wheeler is fully exposed, in comparison to a car, and that presents its unique set of problems in Dhaka – a megacity with heavy traffic, high crime rates and the uncaring movement of every other type of vehicles you can think about.
Security is a huge problem but there is another aspect of security which arises – the society! There are people who will go to lengths to give all their attention to a female driver. People will stop at their tracks and drivers will stop whatever they are driving to stare down a female driver or rider. In such situations, it is difficult for not just girls but for anyone to continue driving normally.
Buy Scooters in Bangladesh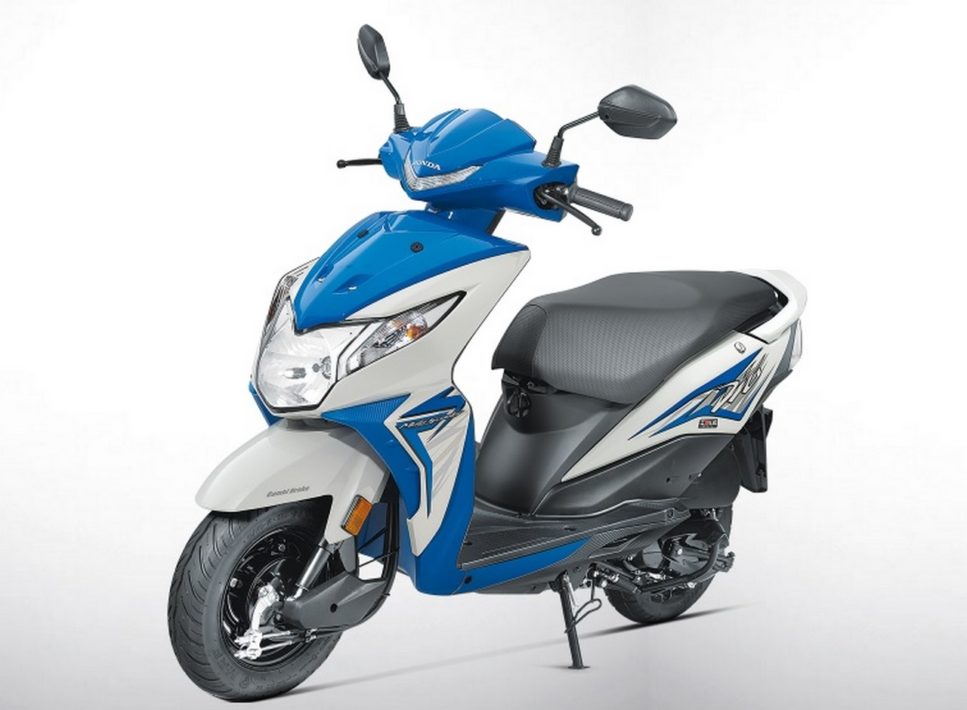 Scooters for girls have the scope to eliminate many often difficult tasks such as commute for work, commute during weekends, add to that, shopping, schools, coaching, etc. for the various needs of individuals. A woman has to fulfill various roles and being able to independently more around to fulfill this role gives her the freedom to do so!
So, don't take notice of all the harassments and challenges, but build up more resilience from those issues to benefit yourself. Consider your costs and break free from the alien concept to become a rider on the streets of Dhaka. If you are unsure of riding alone, take your time and ride with friends and then if you always wanted to be a rider of bicycle, motorcycle or a scooter, then get started by browsing through posts on Bikroy.com before you buy scooters in Bangladesh.
There are definitely risks involved, but consider those and help yourselves. Buy a used bicycle to get used to moving around on a two-wheeler in the busy streets with rough roads and then work your way up to a scooter by browsing through the thousands of posts on portals such as Bikroy.com. You can use the app and simply browse from your smartphones to buy scooters in Bangladesh. Look for ads on social media platforms, if necessary take a driving course. Get fully prepared before you buy!
Buying a scooter will relieve you from the everyday nightmares of long travel times and wait times in every weather. Dhaka is most often in the top ranked lists with heavy traffic with a lack of public transit options. The high numbers of citizens in the capital city simply cannot be transported with the current numbers of public busses.
Why scooters are best for girls?
With only 9 special seats reserved on every bus for women, children and special needs, the public bus is just not capable of serving the needs of the current number of city dwellers. As a result, most working women are left with no option but to pursue private transport such as rickshaws, CNGs, taxis and recently, ride sharing service such as Uber & Pathao. Regardless, all these alternate forms of transportations are costly.
Scooters for girls are cheaper to buy and cheaper to maintain. It is a solid investment which saves time, money and effort. A liter of fuel on a scooter you buy will allow you to travel more than 50 kilometers. That is incredible! Also the long waits during traffic stops eat up hours of a day, buying a scooter will cut down your commute time by more than half. The speed of travel is also likely increased, the national average speed is less than 5 km per hour which needless to say is pathetic!
Aside from all the cost savings and efficiency presented through a scooter, it also opens up new modes or earning for women. Not only scooters for girls make commute easier, they can also make extra earnings. The current trend of ride sharing services have become a reliable source of transport for those who do not own a two-wheeler and a reliable source of additional income for owners.
Ride Sharing Service for Girls in Bangladesh
Within just a few years, ride sharing has become more than just a trend in Bangladesh. Now there are specially designed services for girls only. While ride sharing is available for both men and women, women were more reluctant on riding with men due to the odd case of harassment or simply inconvenience.
So, ride sharing services for girls, by girls is the next big innovative thinking in the ride sharing industry. With such services, girls with scooters or motorcycles can register and be provided with female passengers only. It is not to say that all men treat women with disrespect, but women are more comfortable riding behind a female driver than a male.
An increasing number of girls are buying scooters and motorcycles, so they are also presented with an option to come up with some fuel costs by being a part of these ride sharing service for girls. With more than thousands of working women in the city, it also presents an effective and reliable mode of quick transportation for them.
A major point of concern is the legality of ride sharing services in Bangladesh. While it is all in a gray area, the Bangladesh Road Transport Authority (BRTA) in association with other government authorities should setup proper guidelines to regulate this incredible industry in our country. They should recognize its effectiveness and setup up training facilities, road safety campaigns, etc. to encourage both men and women to pursue safe riding in our streets.
With such proper measurements in place and the progressive thinking of our society, not just women, our country as a whole will continue its rapid journey towards a more progressive and advancement nation to make its identity known in the global narrative.
Is this 'A Symbol of Women's Advancement'?
In an ideal society where we don't have to worry about our women to be constantly targeted for simply being a woman, or objectified, or assaulted sexually, or neglected in every role, THAT would an advancement for our society!
But our current society breeds this sort of demeaning attitude towards women, and in such circumstances, women being able to freely driving around the city in a car or a scooter should not be a symbol of women's advancement. It is their absolute right to do so!
Unfortunately this right of women is seen as an advancement, but if it is then they should rightfully advance towards more aspects in our society. Women, like men, should be able to pursue any job, in any field and be treated with the respect they deserve. The patriarchic mindset of our society has stripped women of their high status and left them feeling neglected and vulnerable.
At times like this, when women are seen going about their business in a scooter then that may well be a symbol of their advancement in our society but we need many more such opportunities to rectify our damaged standards.
Dhaka city has hundreds and thousands of women in white collar jobs and ride sharing apps have tapped into this lucrative market by offering ride sharing service for girls by girls. This even gives other girls in the city to pursue this lucrative commuting service which could earn them a decent monthly income. Female riders earning through ride sharing apps is another advancement for women as they are getting equal opportunity as male rides through traditional ride sharing apps.
A simple scooter… yet it has now become a symbol of progressiveness, development and advancement of women in our society! But always take care of the safety issues. Check our Guide to Safety Gear for Riders in Bangladesh.
Conclusion
Women in developing nations have to face many additional struggles which may or may not be an issue in other developed nations. While the struggle of commuting is not dependent on gender, there are definitely quite a few more struggles faced by women in comparison to men. As a result, the use of scooters is the best option for girls to move in Dhaka City.
So, check out the extensive collections of scooters, bicycles and motorcycles available for sales in Bikroy.com for finding your ride to evade the traffic jams of Dhaka!
Do you think there is a better option for all the ladies in the city to move around freely and securely?
Let me know your thoughts about women riding scooters.