Vehicles
Snapshot of the Motorcycle Market in Bangladesh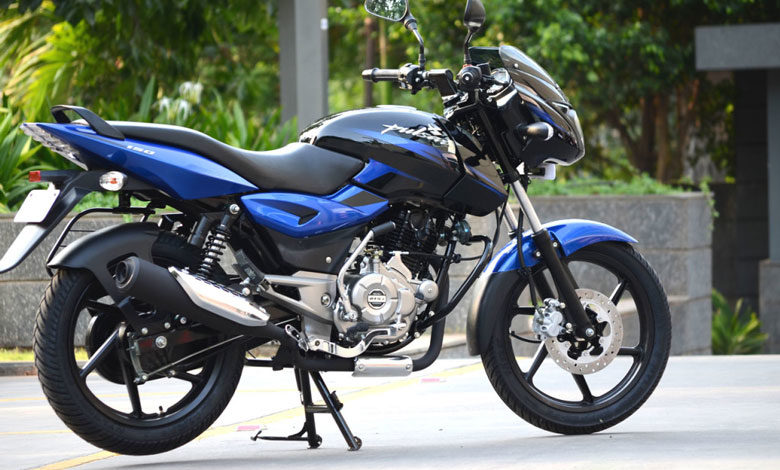 Rahul, a private university student and a resident of Mirpur Pallabi, used to be late to class almost every day due to heavy traffic. To get around this problem, he wanted to purchase a motorbike, but unfortunately, a new one was outside his budget. His cousin suggested that he take his search to Bikroy.com, the Largest Marketplace in Bangladesh, and he was able to find and buy a nice used motorcycle quickly on the online classifieds site.
For many Bangladeshis the motorcycle is the most affordable form of private transportation. There are over 11 lac registered motorcycles in Bangladesh, and a growing number of city-dwellers now prefer motorcycles to get through the heavy traffic. In rural areas, where roads are often unpaved and in poor condition, motorbikes are also the most convenient mode of transportation for many. Due to the increase in foreign remittance, motorcycles sales outside cities are booming. Also check out Top 5 Motorcycle Brands in Bangladesh.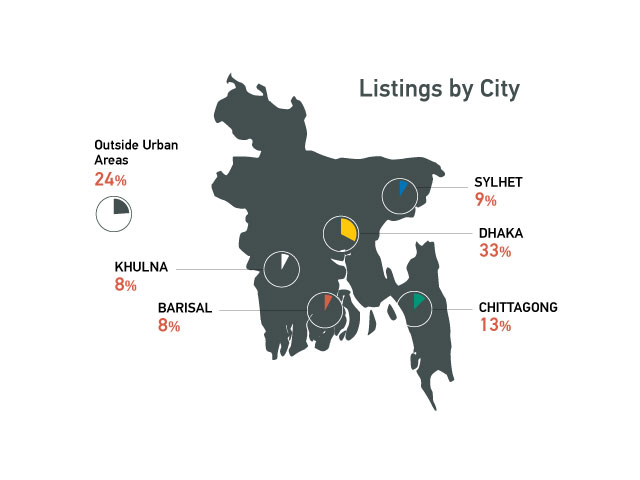 Unsurprisingly, the number of motorcycle listings in Dhaka is the highest, accounting for 33% of the total, due to higher income levels and greater internet penetration in the capital. However, 24% of all listings are not in urban areas, showing a sizeable demand for motorbikes in the countryside.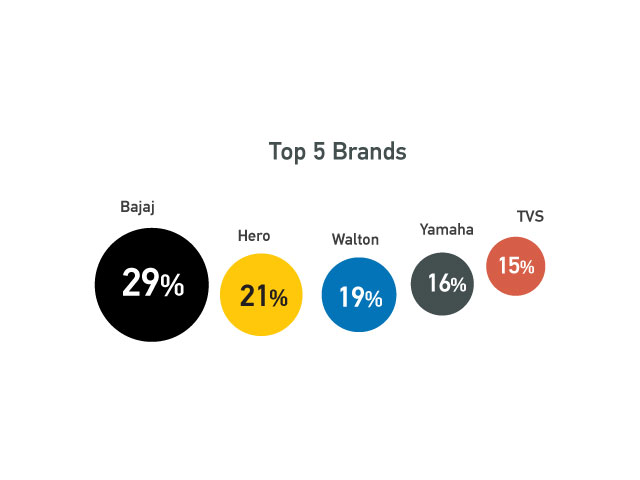 The Indian manufacturer Bajaj is the most popular brand of motorbike sold on Bikroy.com, accounting for 29% of the total, followed by Hero, Walton, Yamaha and TVS. Some of the more high end brands such as Suzuki do not fall into the top five, showing that Bangladeshi motorcycle buyers are more interested in brands that offer good value for money.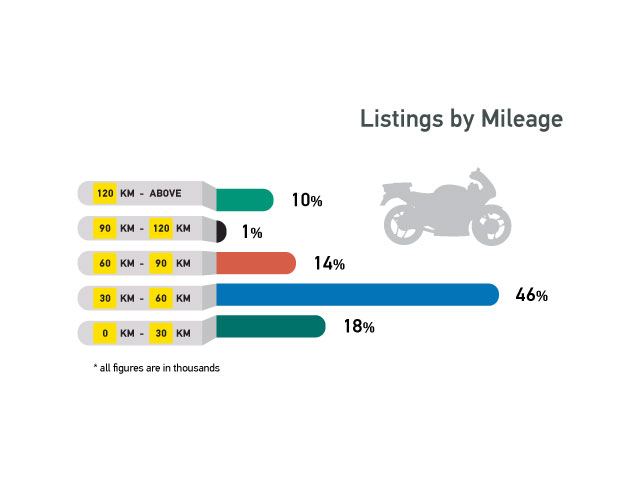 Motorcycles that have been driven between 30,000 and 60,000 km are the most popular on the online classifieds site. 46% – an overwhelming number – of the motorbikes listed are between this mileage range, which shows a consumer preference for selling bikes after a few years use, and is an indication of the liquidity of motorbikes in general. This could show that the younger generation prefers newer models of motorcycles, and changes bikes every few years.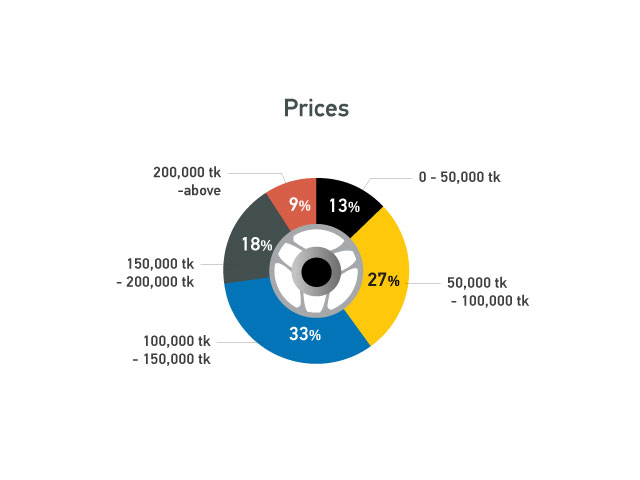 The price range of the thousands of motorbike listings on the site varied from 15,000 BDT to 5,00,000 BDT. But the largest pricing bracket found on Bikroy.com was between 100,000 BDT to 150,000 BDT, with 33% of all listings falling within this range. The 50,000 BDT to 100,000 BDT price range came in at a close second, with 27% of all listings. This shows that motorcycle buyers in Bangladesh are price sensitive, and rarely buy a motorcycle for over 1.5 lacs.