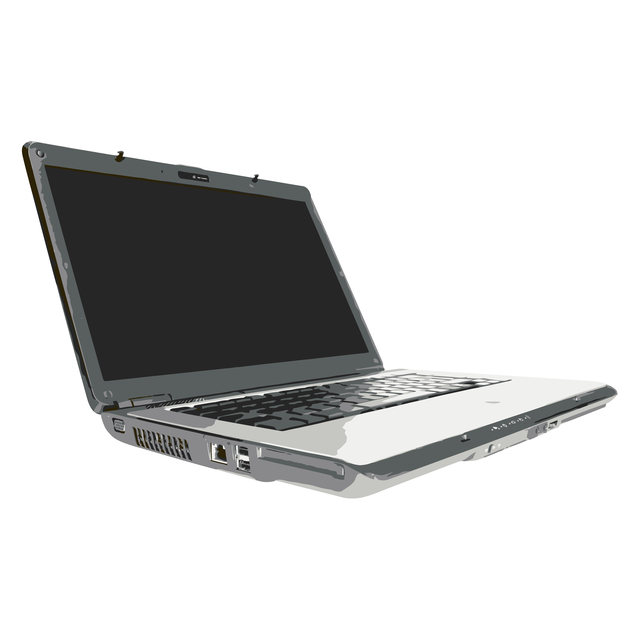 Laptops have survived the computer tablet invasion because laptops provide serious people with the tools they need to be successful in business. That doesn't mean people don't want the things tablets offer, like lightweight portability, decent battery life and convenience. I mean, who wants to drag a briefcase around when you can put a tablet in a jacket pocket? Unfortunately, the truth is that business apps need a full size computer with a decent keyboard. Processing data cannot be done with anything less, so here are the best budget laptops for small businesses.
According to laptop reviews, certain qualities attract most buyers, such as portability, Internet security, processor power, large banks of RAM, toughness and long battery life. Even on a budget, the most desirable features of today's laptops are available.
Lightweight Body
As the fascination with new technology wears off, the darn things feel heavy. Eventually, the weight of the laptop catches up with the technology. The ultra-slim laptop is today's solution. The look is exciting, attractive, and best of all, light as a feather. The Asus Netbook 1215 is small, but offers a lot because it runs Windows 8. The screen and super lightweight body make this laptop a good choice if you want a budget model that can do it all. It has slots enough for an 8 gig RAM memory upgrade and 500 Gigs of HDD memory. With the Windows OS, the Netbook can run any business apps. It's certainly an exciting, inexpensive computer, and that makes it the best low price laptop.
Other cheap laptops include the Asus N61J and the HP Compaq CQ series. They lead the pack with the an ultrathin body on a budget. With a weight of less than three kilograms, the N61J comes with multimedia components and the new 3.0 USB technology. The sixteen inch, high-resolution screen display is better than average and the NVIDIA graphics technology is good enough for game developers. This is a superior mobile computer that comes with only average battery life. It's the price you pay for performance. The Compaq CQ series has comparable power but a little better battery life.
Internet Security
The biggest problem with mobile computers is the security risk. Public networks and workplace networks indeed, all mobile computers are vulnerable to viruses, malware and computer mischief. People with laptops will never find a secure network when they leave their apartment or home, and since that's sometimes everyday, a laptop with excellent security will win buyers over.
This is not so much a hardware issue as a software issue, but whatever laptop for sale that you choose, be certain to install a third-party security suite bundled with the software. The names most associated with the products are Norton, Bitedefender, McAffee, Webroot and Kasperkey. The most important part of the suite is the anti-virus protection, but it's nice to get a suite that cleans up your computer too, preferably automatically. Norton is the premium suite for average computers. It's very user-friendly but a little more expensive than their competitors. The anti-virus/firewall software that comes with an OS like Microsoft Windows amounts to the bare minimum a user needs to survive on the Internet. Microsoft wants to ensure that every computer has at least the means to ward off cracker attacks, but nobody in their right mind feels very safe with such basic OS defenses.
Streaming Power
It's hard to imagine using a lightweight laptop and not streaming a movie or running a game system that requires as much power and memory as consumers can afford, even with a low-budget laptop. Unless they don't have a pulse outside the workplace, consumers want the pleasure of computer surfing, and if they like video products, they need power. With the number of video suppliers growing, it's inevitable that they will beef up their inventory. The potential is there to really strain your laptop. Nobody will be happy with a slow, weak processor and small storage systems in a laptop for sale today. Two gigs of ram memory can still suffice, but how about upgrading to four or even eight? If you can afford it, buy a laptop with slots for more memory.
When it comes to high performance, the best machines run upwards of $3000, well above our low-budget laptops, but that doesn't mean performance has to cost that much money. Start by looking at the Toshiba Satellite laptops with plenty of room for RAM upgrades and large HDD disc storage. The hard disc can provide hundreds of gigs of storage. You also get hours of battery backup with the Toshiba, so it could prove to be an adequate mobile computing unit.
Tough Reliability
Today's laptop user expects a reliable level of performance from a unit, regardless of the budget. A system that crashes a lot, or a computer that breaks when it drops are really a bummer. A laptop company will go out of it's way to make their computers as tough as nails, because laptops often take a beating.
If you believe statistics, About 60 percent of laptop computers sold today will be working five years down the road, and that means 40 percent are on the junk heap. Though there are numbers that suggest a discernible difference between manufacturers of computers and the toughness of their machines, the truth is, most computers take a licking and keep on ticking. But if you really want the toughest hardware out there, start with the best budget laptop from HP Compaq, the CQ42. You get HP Compaq's reputation for toughness with a 14.6 HD display, with a 320 gig hard drive, 2-plus gig processor and Bluetooth, card reader and WiFi. It might be the perfect computer to replace your desktop.
Battery Power
When computer users have to unwind their long power cord in a fast food restaurant, or search for an electrical outlet in a coffee shop, their laptop is in trouble. Laptop owners become disenchanted in a hurry and rightly so. The battery lasted an hour, tops, and the user blames the laptop. A strong battery life and a reasonable replacement cost are two factors consumers appreciate in their laptop choice, but it's rarely something they check out when buying. The best source of advertising in this instance is word-of-mouth because nobody believes battery technology has come along as fast as the accompanying computer technology, and they don't believe manufacturers who promise the world just to get customers in the door.
For good battery life, turn to the Dell Inspiron N4030. This low-cost computer can't match the battery life of today's expensive computers, but at three hours from a six cell, Lithium Ion batter, it's long enough to get things done. The Inspiron has a lot more to offer too, like a 14-inch HD display, Bluetooth, card reader and WiFi. It runs on a 3 gig processor with 320 gig hard disc drive and a minimum of two gigs of RAM memory. You could do a lot worse than the Inspiron.
With these low-budget examples, affordable business computing is at your fingertips. Today's inexpensive computers are getting a boost from the growth of Google Chrome machines and hybrid tablet/laptop models. By combining your tablet with a keyboard accessory, you can make an instant laptop that sometimes offers as much computer as a full-size laptop. Often, the only difference is the operating system. In the end, you can get portability, power, speed, security and connectivity for much less than you might expect to pay.