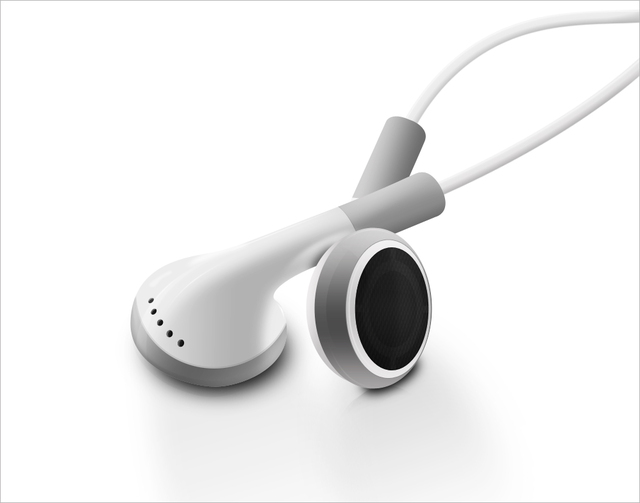 The Apple iPhone is already one of the most advanced and technological-sound mobile phones on the market. However, what's even better is that there are a variety of different accessories out there that will help you take your phone to the next level when it comes to enjoyment and functionality. If you are looking for some great new iPhone accessories to add to your device, here are some must-haves for your iPhone.
Mophie Juice Pack
The Apple iPhone is such a great device that many people can't stay off it during the day. Unfortunately, this means that your battery is going to drain quickly and you'll need to quickly find an outlet to get a charge in. That is, unless you have the Mophie Juice Pack attached to your phone. This device is small enough to where it won't add too much extra bulk to your phone, but powerful enough to give you a full charge when your battery dies. This device connects to iPhone 5 devices, as it doesn't have the same charging port for older Apple iPhones. However, there are also other battery packs available if you have an older device.
OtterBox Defender Series
If you are looking for a case to keep your device safe, but don't want to get the Mophie Juice Pack, the OtterBox defender series is a great alternative option. This case is durable and heavy duty, which will save your iPhone from accidental drops or spills. Furthermore, the OtterBox also protects iPhone 4 devices, as well as the iPhone 5. The OtterBox is serious protection for those who really love their iPhone devices.
Nike+ FuelBand
There are a variety of health apps available from the iTunes store. However, it is the Nike+ FuelBand that will really help you keep track of how healthy you are. This device will log how many steps you take, how active you are, how often you are sitting down, how many calories you are taking in and also your sleeping patterns. It then loads all of that information onto your iPhone and gives you detailed information about your health. There are a ton of different health bands out there, but none work as well with the iPhone as the Nike+ FuelBand.
Bose QuietComfort 20i
Sometimes you just want to block out the rest of the world and listen to your audio in peace. When that time comes around, be sure that you have a pair of the Bose QuietComfort 20i. These headphones will cancel out noise around you, but they are also small enough to where they won't be an obstruction as you are trying to peacefully relax. Bose is known for being an industry leader in noise cancelling headphones and it can be seen with the QuietComfort 20i.
Beats By Dre Pill
Sure, listening to the audio on your Apple iPhone on your own is fun, but what about when you want others to be able to hear along with you? There are a variety of options out there, but the Beats By Dre Pill is one of the top accessories that you should have. This device will pair to your iPhone 4 or iPhone 5, and it's Bluetooth capabilities will also likely pair with future iPhone devices as well. The Pill provides great sound quality from a small and portable device that you can take with you anywhere.
Jawbone Era
If you are a business pro, or even someone who just enjoys making hands-free phone calls, then consider the Jawbone Era. This Bluetooth earpiece not only looks great, but it provides amazing sound quality on your phone calls as well. The earpiece fits snuggly in your ear so you won't have to worry about it falling out, but you'll also likely be pleased that its incredibly comfortable and doesn't hurt your ear with an obtrusive speaker.
Manfrotto Hotshoe LED Light Panel
The Manfrotto Hotshoe LED Light Panel is perfect for those who want to take their iPhone pictures and videos to the next level. This device provides you with better lighting conditions when shooting images. This is especially effective for night shooting, as it adds better lighting than just the light that's on the iPhone. If you want to take your iPhone images to the next level, this is a must-have.
Olloclip 3-In-One Lens
Another option for photography lovers is the Olloclip 3-In-One Lens system. This device attaches to your iPhone camera lens and allows you to take deeper and better-looking photographs. Whether you are someone who likes to upload selfies to social media or a professional photographer who needs detailed quality on all of your images, the Olloclip 3-in-one is going to take your images to the next level on your Apple iPhone.
MagicFiber Cleaning Cloths
For users who hate seeing fingerprints on your iPhone, then you'll want to have the MagicFiber Cleaning Cloths within reach. These cloths are extremely inexpensive, but they'll also keep your Apple device incredibly clear of fingerprints, dust and other elements that it's exposed to.
Other Apple Devices
If you have an iPhone, you might be someone who already has other Apple devices. But if you don't, you are missing out on some great connectivity options that sync everything together. For example, you can share photos and documents between your iPhone and your iPad. You can stream video from AppleTV to your iPhone as well. And if you have a Mac computer, there are a variety of different applications you can use on it and your iPhone. Other Apple products are some of the best accessories for the iPhone, so be sure to add to your line of devices.
If you are going to have an Apple iPhone, it only makes sense that you get the best use out of it. If you are looking for a little something extra form your device, consider any of the accessories listed here.