Vehicles
How to Create the Best Car Advert on Bikroy.com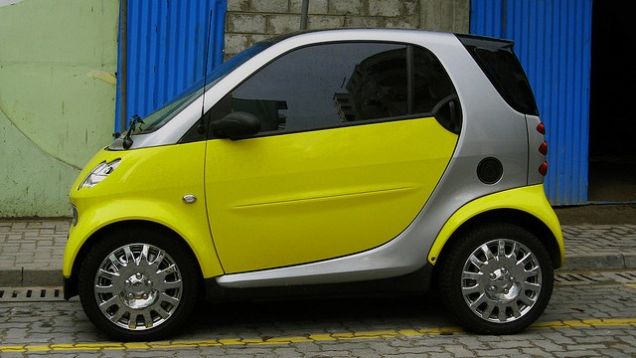 If you are selling used cars, you obviously want to get the most money for your cars as possible. There are many ways you can choose to advertise cars for sale. Some of these have proven to be more effective than others. One of the most popular methods to sell used cars for sale by owner is to create an advert and post it on used car websites. This can allow many more people to see your advert than if you had simply placed it in your local newspaper. However, selling second hand cars online is not as simple as it seems. There are important details that you should include in your advert. There are also things you should avoid mentioning. Here are the steps you should take when you are going to create a car advert and place it on Bikroy.com.
1. Include all of the basic information
The basic information will be the things that everyone will want to know. The vehicle's model, make and the year it was produced should be the first things you list because these are the first things people will look for when searching for a vehicle online. You should also mention if you are the car's original owner. The fewer owners that a car has, the more money potential buyers will offer to pay for it. So this piece of information can possibly help you to get a higher price. To know more check out the points here: Consider These Facts Before Buying Second Hand Cars in Bangladesh.
2. How much mileage does your vehicle have?
This is another critical piece of information that plays a major role in used car prices. For obvious reasons, the less mileage a vehicle has, the more money you will get for it. If you forget to put your vehicle's mileage in your advert, buyers will assume that your vehicle has a large amount of miles on it. This will reduce the number of replies you receive for your advert.
3. Do not write long and boring descriptions
When people are reading online vehicle adverts, they just want to read the facts. They are not interested in reading a long and boring sales pitch. It your advert is too long and boring, it will turn a lot of buyers off. These people will stop reading your advert and move on to a different vehicle advert. Only mention the information that you would want to know if you were shopping for a vehicle. Always remember to keep your descriptions as short as possible while still explaining your vehicle thoroughly.
4. Mention your garage
If you have been storing your car in a garage, make sure to include this piece of information in your advert. There are many people who will be more attracted to a car if they know it has not been exposed to constant sun and rain throughout the year. Therefore, they will only be interested in buying a car that has been kept in a garage.
5. Be honest in your descriptions
If your vehicle has some problems with it, you should always be honest in your advert instead of allowing the buyer to discover the problems when they view your vehicle in person. If a buyer sees a problem that you did not mention in your advert, they will lose trust in you. They will probably not buy your vehicle because they will wonder how many other problems your vehicle has that you have not told them about. When selling used cars, honesty is always the best policy.
6. Always mention any recent repairs you have made
This also goes along with being honest in your advert. And also mention the steps that buyer needs after purchasing the Car. While you should certainly mention any problems your car has, you should also disclose any repairs that have been recently made to your vehicle. It would be helpful if you also could provide potential buyers with the complete maintenance records for your vehicle. This is another detail that will make your vehicle more desirable to potential buyers. If a buyer can see a list of all the repairs you made along with how often you have changed the oil and rotated the tires, they will have more confidence that they will be buying a quality vehicle that has been well taken care of by its owner. A buyer's worst fear is buying a vehicle and then finding out there are many things wrong with it. If buyers are convinced your vehicle is in good condition, they are more likely to make an offer.
7. Consider your price carefully
Used car prices can vary greatly. You must put a lot of thought into how much money you will ask for your car. If you ask for too much, you will drive away many potential buyers and you will limit the amount the people who will be interested in looking at your car. There are many resources online that you can use to help you determine a fair asking price for second hand cars. Used car websites are always a good place to find this information. When you are deciding on used car prices, always ask for slightly more than you expect to get. This is because buyers will try to negotiate with you by making a lower offer. By asking for more money than you expect to get, you can accept a lower offer from a buyer and still get close to the amount that you want.
8. Additional important details
When writing adverts for used cars for sale by owner, there are a few other things that are worth including if they apply to you. Cars for sale that have never been driven by a smoker or have never had any pets in them are always going to sell for more money that vehicles that smell like smoke and pets. These odors are major turnoffs for many potential buyers, so you need to make sure you promote the fact that your vehicle is clean and does not have any offensive odors in the interior.