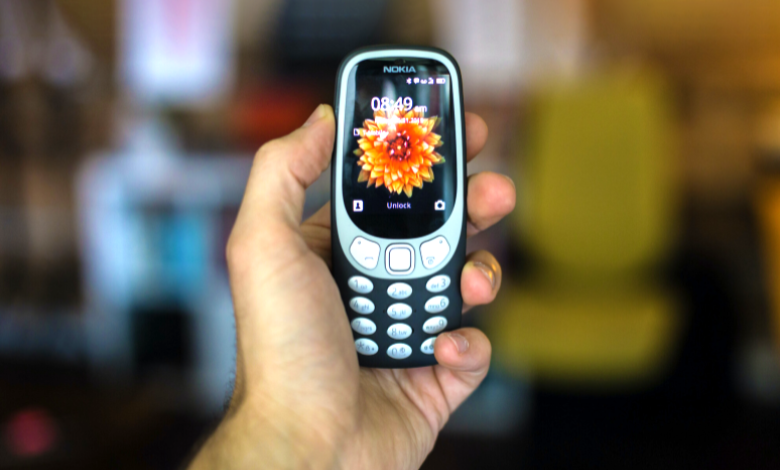 Feature phones were once considered the most popular type of mobile phone in the market. They came in all shapes, sizes, and colors, and were the greatest thing mobile technology had to offer. Whether it was an indestructible Nokia phone or a sleek flip phone – everyone wanted to have one.
Back then, smartphones were a thing of fairytales, yet somehow within 10 years, everything changed. Smartphones are now common whereas feature phones are becoming more difficult to find – even though a large number of individuals still prefer to use them!
If you are someone who misses the convenience of feature phones or are feeling particularly nostalgic, you're in the right place! We have compiled a list of 5 different feature phones that are on the market right now so you can get the best feature phone price in Bangladesh.
5 Best Feature Phones to Buy in Bangladesh
Symphony L33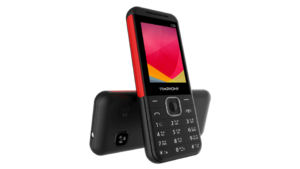 Symphony phones are a popular choice in the low-budget mobile phones market. They are quite reliable and offer great features at an affordable price. The Symphony L33 is a relatively new model released in November 2021. These phones are sleek in design and come in dual-color variants.
The Symphony L33 is currently priced at BDT 1,350.
Symphony L33 Features
Network
SIM Slot
Dual Regular-SIM
Connectivity
2G
Display
Size
2.4 Inch
Resolution
QVGA(240*320)
Main Camera
Back
0.08 MP
Zoom
8 X
Recording
Yes
Video Format
3GP/MP4
Audio Format
AMR/WAV/MP3
Battery
Capacity
1700mAh Li-ion
Talk Time
10H (Depend on Network & Phone Setting)
Standby Time
380H (Depend on Network & Phone Setting)
Body
Dimensions
126 x 53 x 13.9mm
Colors
Blue-Black, Black-Red, White-Red
Symphony L33 Features
Energizer E282SC
While Energizer is a brand we know best for their durable batteries, they also have a line of mobile phones for the general public. One such mobile phone is the Energizer E282SC – a dual-tone flip phone with 4G capabilities that was launched in December 2021.
The Energizer E282SC is currently priced at BDT 8,000.
Energizer E282SC Features
Network
SIM Slot
Dual SIM (Micro-SIM, Dual Stand-By)
Connectivity
Technology GSM / HSPA / LTE2G bands: GSM 850 / 900 / 1800 / 19003G bands: HSDPA 850 / 900 / 21004G bands: 1, 3, 7, 8, 20, 28, 38, 40, 41Speed: HSPA
Display
Size
TFT LCD2.8 inches, 24.3 cm2
Resolution
240 x 320 Pixels, 4:3 Ratio (~143 PPI Density)
Main Camera
Back
2 MP
Recording
N/A
Battery
Capacity
Li-Ion 1400 mAh, Removable
Body
Dimensions
108.5 x 58 x 18.5 mm (4.27 x 2.28 x 0.73 in)101 g (3.56 oz)
Colors
Black, Silver/Diamond, Gold/Diamond, Pink/Diamond
Energizer E282SC Features
Itel Magic 3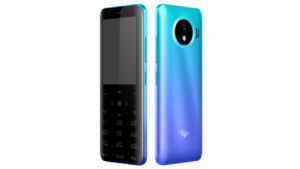 Itel is a China-based mobile phone company currently serving a few selected regions with super budget-friendly mobile phones. One such model from them is the Itel Magic 3 – an excellent compact feature phone that was launched in January 2022. This model has a special feature called King Voice, which is an innovative text-to-speech feature available only on Itel devices.
The Itel Magic 3 is currently priced at BDT 2,190.
Itel Magic 3 Features
Network
SIM Slot
Dual Micro SIM
Connectivity
2G GSM: 900/1800
Display
Size
7.1cm(2.8) QVGA Big Screen
Resolution
240 x 320 Pixels
Main Camera
Back
1.3MP Rear Camera with Flash
Features
Zoom 8x, White Balance, Brightness, Contrast, Exposure
Recording
320p@15fps
Battery
Capacity
1900 mAh Battery
Body
Description
Front Glass, Back Plastic, Plastic Frame9.5 Millimeters Super Slim
Color
Gradient Blue || Grey
Itel Magic 3 Features
Walton Olvio L28s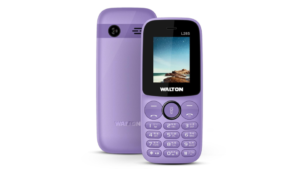 Walton is a great local brand here in Bangladesh. They have all kinds of electronics and appliances for sale that brighten up any home. Their features phones offer great usage at excellent low-budget price points. The Walton phone Olvio L28s was launched in April 2022 and comes in a variety of vibrant colors.
The Walton Olvio L28s is currently priced at BDT 1,300.
Walton Olvio L28s Features
Network
SIM Slot
Dual-SIM Standby
Connectivity
2G, 900 / 1800 MHz
Display
Size
1.77-inch QVGA Display
Resolution
120 x 160 Pixels
Main Camera
Back
Digital Camera
Battery
Capacity
1000 mAh Removable Li-ion
Body
Dimension
114 x 49 x 13.3 mm
Colors
White, Purple, Deep Blue, Blue & Mint
Walton Olvio L28s Features
Upcoming: Nokia 2760 Flip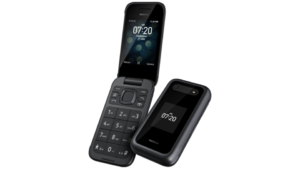 Nokia has always been a leader in the world of feature phones. Despite the vast improvements in technology and the introduction of smartphones, Nokia is still coming up with excellent feature phones for their loyal users. Later this year, Nokia is planning to re-launch the Nokia 2760 Flip with a whole new look and modern features – a fantastic revamp of the beloved feature flip phone that is sure to take you on a nostalgic trip!
The new version of the Nokia 2760 Flip is expected to launch in June 2022 and the price is estimated to be BDT 6,250.
Nokia 2760 Flip Features
Network
SIM Slot
Single SIM
Connectivity
4G Compatible
Display
Size
Size:2.8 inch Secondary Display:1.77″ 160 x 128 QQVGA
Resolution
320 x 240 QVGA
Main Camera
Back
5 MP FF
Features
Rear Flash LED
Battery
Capacity
1450 mAh, Removable
Body
Description
Height (Closed):19.5 mmHeight (Open):11.47 mmLength (Closed):110.2 mmLength (Open):202.1 mmWidth (Closed):58 mmWidth (Open):58 mm
Color
Black
Nokia 2760 Flip Features
Conclusion
Feature phones are a great choice for your daily use. They are cheap, efficient, and help you stay productive by removing the temptation of scrolling through your social media accounts.
If you are looking for affordable feature phones in the market, we suggest you go for the Walton L28s as it is the cheapest phone on our list, while being one of the most trusted brands here in Bangladesh.
Check out Bikroy to find listings of all types of mobile phones, accessories, and other mobile services from the top brands.
FAQs:
Where can I buy feature phones in Bangladesh?

Bikroy.com is a great place to find new and used feature phones from all over the country. You can find all types of feature phones and accessories sold by individuals or flagship stores.

What are the feature phone prices in Bangladesh?

Feature phones vary in price, but most are priced under BDT 10,000. Big brand phones like Nokia will be in the pricier range, but if you choose from local brands like Symphony or Walton, you can get feature phones for as low as BDT 1,000!

What are the top feature phones in Bangladesh?

Some of the best feature phones in Bangladesh are:
Symphony L33
Energizer E282SC
Itel Magic 3
Walton Olvio L28s
Nokia 2760 Flip (Upcoming)
Facebook Comments