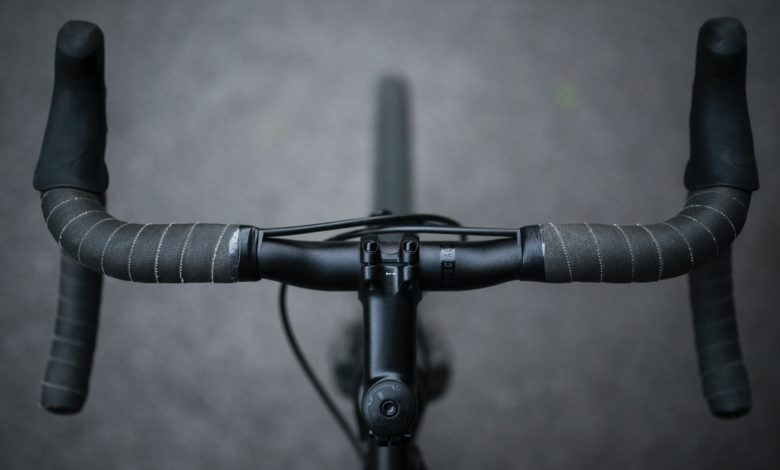 Hitting the open road on a bicycle is a great way to get the wind flowing through your hair while partaking in a bit of exercise as well. However, keeping your bike on the road takes some work and maintenance. If you fail to do this maintenance, not only will you leave your bike open to the possibility of getting rusty or losing it's effectiveness, but you might also end up breaking down in a situation where you least need it.
In order to avoid an incident happening to your bike, here are some bicycle maintenance tips for beginners and current situation of bicycle in Bangladesh. Let's dig more.
How to take care of your bicycle?
Learn The Best Maintenance Position For Your Bike
Some people prefer to work on their bike maintenance by putting it upside down especially when they opt to buy a new bicycle. This allows them to work on the wheels, rotate the pedals and clean the chains, while the handlebars and seat stabilizes everything. Another option is to get a anchor system that you can hang your bike from in order to work on it more adequately. Keep in mind that you want your bike to be able to move freely while you are working on it, and if the wheels are on the ground that is not going to be possible. If you plan on working on bike maintenance often, be sure that you know the best position to do so.
Learn To Change A Flat
If you spend enough hours on the open road, you are likely going to have to change your tire sooner or later. The thing is, you don't want to have to learn on the go when the time actually comes. Therefore, learn to change your tire on your own time, so that when the time comes that you need to do it, you'll be prepared and know the right steps to take. Also, you want to keep your tires in tip-top shape, so it doesn't hurt learning how to change your tires and replacing them with newer and better quality ones. Another good habit to get into before you head out for a ride is to check your tire pressure. In doing so, you can avoid blowing a tire while riding on one that doesn't have enough air in it. To learn changing your flat tires, consider looking for cheap bikes for sale. You can then have a few extra models to play around with, in order to avoid messing up your go-to bike when you are getting first time into bicycle in Bangladesh.
Have The Right Tools
There are a few tools that every biker should have in their repair bag. A torque wrench, a threadlocker, and a small pump are just the beginning of the tools that you should take with you on a bike ride. The trick is to find the right tools that fit into your bag, without getting too heavy and weighing you down. Depending on the type of bike that you have, that will greatly determine the type of tools that you need. Try and familiarize yourself with the best options for your particular bike, an don't leave home without them.
Maintain The Drive System
You will want to keep the chain and the rest of the rear derailleur system in clean shape if you want your bike to operate at its max. You can start by using something as simple as soap water to clean this by brushing it in between the moving parts and throughout the gears themselves. Be sure to pay special attention to where the front cog meets the pedals and clean this area as well. Once you have cleaned it all down with the soapy water, be sure to dry it all off so that rust and other issues don't occur. To get the experience with best cycle in Bangladesh, you must need to maintain the dfrive system through it.
Learn How To Wrap Handlebars
Wrapping your handlebars will add two benefits to your bike. First of all, it will make for a smoother place for you to grip onto, without hurting your hands. However, wrapping your handlebars also will add to the longevity of your bike handles, without risking ripping the original surface. There are some places out there that can wrap handlebars for you, but you'll save tons of money by learning how to do it on your own. And in reality it's not that difficult to learn and it'll be worth your time to learn.
Replace Your Brake Pads
Whenever you are look for bicycle in Bangladesh, brakes are one of the most important pieces of equipment you should opt for. If you start hearing a gritty or scrapping sound, it's likely that it's time to switch your brakes out for a new pair. This is important because without good brakes, you are putting yourself in plenty of danger. Learn how to replace your brakes on your own so that you can do this the moment they start to run thin. Otherwise, you might push changing the breaks off until later, in which case you may end up hurting yourself instead. Practice changing out your brake pads often, and before you know it you'll have a process that lets you do this quickly enough to where it doesn't interrupt your riding schedule.
Get A Reliable Bike
The brand of the bike that you have says a lot about the longevity it will likely have. If you pay for a cheap bikes, it's likely that it won't last very long and you'll be looking for something new in the near future. However, a brand like Lion Bicycles are known for being reputable and reliable for many years on the road. You may pay a bit extra for a quality bike up front, but it'll be worth it in the long run when you don't have to keep buying new ones, which you'll certainly have to do if you skimp on the original purchase.
Have A Trusted Shop
Even if you consider yourself an expert at bike maintenance, it doesn't hurt to keep company with people who are familiar with the industry. Consider finding a trusted bike shop that you can take your bike to, in the event that anything serious happens and you can't fix it on your own. The more minor things you can learn to fix on your own, the better. However, in the event that you need something done that you can't do in your garage, then having a trusted resource will be worth it.
In Conclusion
Being able to maintain your bike and keep it in great riding form is the goal of every rider. And the best way to make sure that your bike has a full life ahead of it, be sure that you familiarize yourself with the hints listed here. That more that you can do on your own, the more money you'll save and the less rides you'll have to postpone due to needing someone else to fix it for you and even if you look for bicycle price in BD. And it also means that you won't have to be afraid of getting stranded on a long ride without anyone there to help you.
FAQ
Which are the Top 10 bicycle brands in Bangladesh?

According to data from Bikroy.com – The Largest Marketplace in Bangladesh, the top 10 bicycle brands in Bangladesh are:
Phoenix
Duranta
Hero
Veloce
Foxter
Finiss
Prince
Laux
Avon
Core
Duranta Extreme
Which are the most selling bicycle brands in Bangladesh?

A statistic from Bikroy.com has exposed the most selling bicycle brands in Bangladesh, which includes:
Other Brands ( e.g Finiss, Prince, Laux)
Phoenix
Duranta
Hero
Veloce
Foxter
What is the price range of buying a bicycle in Bangladesh?

Bicycles range in price from as low as BDT 5000 to as high as BDT 1,50,000, although on average most bikes cost around BDT 20,000. If you are just looking for a basic bicycle for casual use, you could find a decent hybrid or fixie for as little as BDT 15,000.

Facebook Comments