Bikroy Updates
Bikroy.com and Yellow Brick Road Celebrated International Women's Day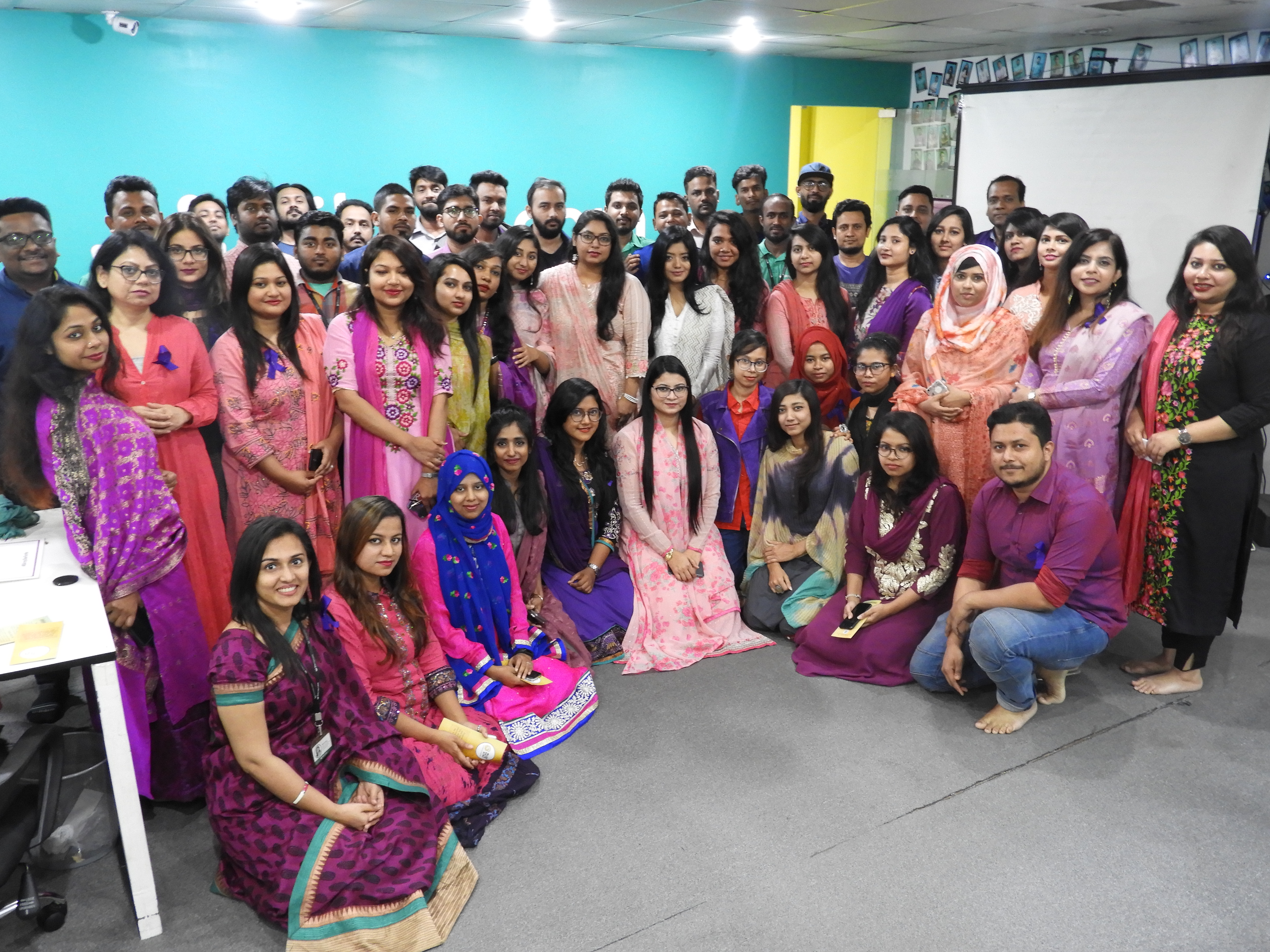 Bikroy.com, the largest marketplace in Bangladesh and Yellow Brick Road, the organization working for adolescents and youth empowerment have celebrated the International Women's Day together. This year, based on the theme of this year's Women's Day- #BalanceforBetter, a discussion meeting named 'Sexual Harassment and Gender Equality' was held at the head office of Bikroy.com has been working with the United Nations' #HeforShe program to empower women.
During this session, Eshita Sharmin, Head of Marketing and Ad Sales of Bikroy.com; Rehenuma Islam, Head of HR and Culture of Bikroy.com and Farin Daulah, Co-Founder and Managing Director Yellow Brick Road, were present at the session.
On the occasion of International Women's Day, Bikroy has published a video on their social media, where some of the female members and entrepreneurs of Bikroy.com shared their experience on how they got support from Bikroy for their respective businesses.
Rehenuma Islam, Head of HR and Culture of Bikroy said, "As part of the United Nation's #HeforShe program, we have a forum named "Moner Janala" for the female employees. At Bikroy, we strive to create a safe working environment for women. We arrange the time to time training facilities for the female employees to get an opportunity in various leadership positions. We also provide maximum support to our female employees who return to their job after maternity leave, so that they can get back to the previous work environment."
Eshita Sharmin, Head of Marketing and Ad Sales of Bikroy said, "Bangladeshi women working in different sectors are now winning the world. There is no looking back from here. At Bikroy, we practice gender equality and ensure equal rights for both men and women. Bikroy.com always thrives to create an inclusive environment for feminine work."
Farin Daulah, Co-Founder and Managing Director of Yellow Brick Road said, "Even a few years back, women could not talk about their rights. The good news is, though slowly, this situation has changed a lot. Women have become aware of the problems and progressed towards their rights. We believe that if women become conscious of their rights, that will definitely bring change in society."