Bikroy Updates
Bikroy.com has launched Independence Day special quiz contest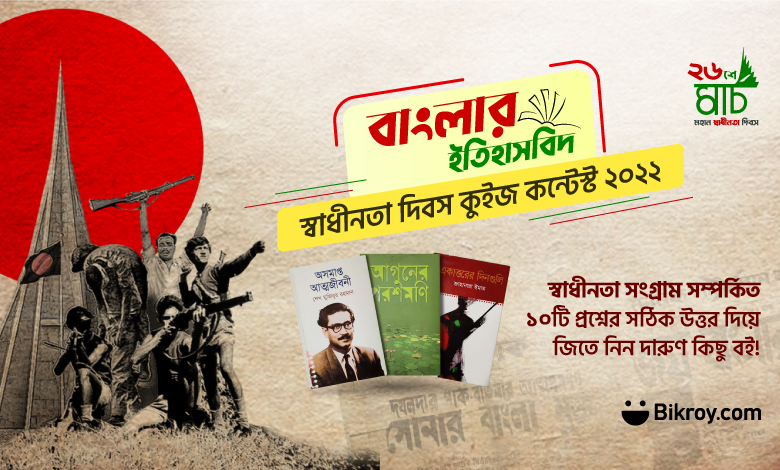 On the occasion of Independence Day, Bikroy.com – the Largest Marketplace in Bangladesh has come up with a quiz contest named 'বাংলার ইতিহাসবিদ'. Bikroy has launched this competition to inspire the new generation of Bangladesh to know more about the heroic history of independence.
To participate, contestants need to visit the Bikroy Blog and answer 10 questions related to the liberation war of Bangladesh. Then they need to share the page link on their Facebook timeline with #বাংলারইতিহাসবিদ in the caption. One winner will be declared from all correct answerers. The prizes for the winner are some interesting and popular books on the history of Bangladesh. The competition has started yesterday and the last date of participation is 26th March 2022. The tentative date of the prize-giving ceremony is 29th March 2022.
About this contest, Eshita Sharmin, Chief Executive Officer of Bikroy.com said, "As a nation, it is a great pride and pleasure for us to witness the golden jubilee of independence. We want to spread the glory of the liberation war among our present and future generations. The winner of this competition will get some excellent books written by the greatest personalities and famous writers of our country. I want to take this opportunity and invite all to participate".
Arifin Hussain, Head of Marketing of Bikroy.com said, "The 50th anniversary of being an independent country is a shining example in the history of Bangladesh. To strengthen the memory of our glorious history of the liberation war, Bikroy.com organizes competitions about our liberation war regularly. We have launched this quiz contest in its continuation. We are hopeful that, as always, we will get an enthusiastic response from everyone".
Terms & Conditions:
Bikroy holds the right to decide on the winners.
Gift items are not applicable for any return, exchange, or transfer.
To maintain confidentiality and ensure fairness, Bikroy employees cannot participate in this competition.