Jobs
Tips & Guide
How to find great employees for your organization in 2023 – Tips and Aspects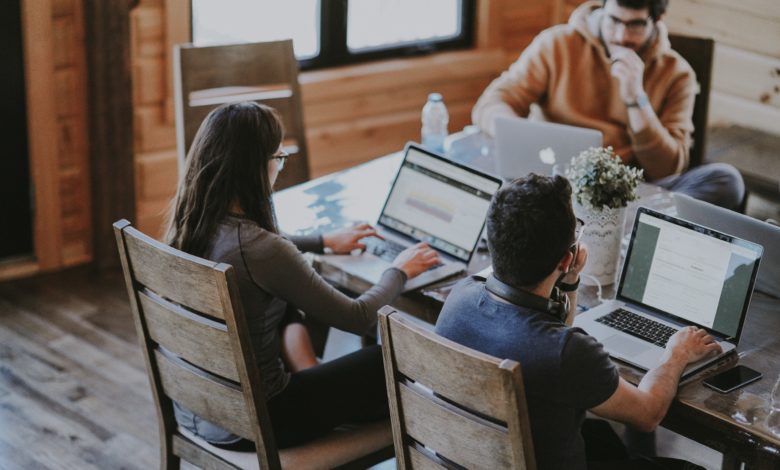 It's natural to see your business flourish when you find the best employees. Well, it's not as easy as it sounds.
There are eventually hundreds of different ways to find the best prospects, but how would you know which are the best fit for your business? There comes Bikroy.com – The Largest Marketplace in Bangladesh to assist you.
Jobs in Bangladesh have always been in demand because of the population density. It's challenging for employers to address the right fit sometimes. With a massive experience of 9 years with Bikroy, we have researched to figure out the best ways to find the best employees who can take your business to the next level.
Let's know more about the scenario of jobs in Bangladesh and the profound hiring processes.
Tips to Find the Best Employees in 2023
Here we have shared some aspects and tips to find the best employees in 2023 based on the graph of jobs in Bangladesh.
1. Look inside of your organization
Before you make your first move towards searching for the best talents, you can give a closer look inside your organization first. Many of your current employees might be interested in your opening to further their careers.
No matter what the circumstances are, you can use methods to filter your existing employees whether they are fit for your new role or not. To do so: maintain an open line of communication, advertise your vacancies in-house first and ask all line managers if any stuff would be suitable for those vacancies.
2. Post your job advertisement in the right place
To find the right talents, you need to be in the right places. Your organization should have its career page with vacancy announcements, which is the first step.
You should post your vacant listings across online job portals for better results. From LinkedIn to Facebook, getting as many eyes on your post will benefit. Well, business managers will look beyond these service websites, though. Several online job portals in Bangladesh cater to several industries and they are always worth using if you are looking for the best-fit employees. You might end up finding BikroyJOBS – #1 Job Portal for Entry-level and Skilled Jobs in Bangladesh. BikroyJOBS is an excellent choice for blue-collar jobs in Bangladesh and hirings.
3. Nail your job postings
You can not fill every vacancy from your own company, and that's why you need to look for a reliable job portal. In that case, you need to develop a clear and concise job description to get the best chances of success.
You should discuss your company culture, plans, and goals so that your potential employees can have a clear picture of your organization and where they are going. This whole process starts with your job description.
Your job listing should have an appealing job title and include relevant keywords so that it can get SEO (Search Engine Optimization) boosts. You also need to mention the hiring process so that applicants can know it's a great workplace.
4. Create a massive online presence
Of course, your organization needs a great company culture and several benefits to offer your potential employees, but it's not enough. You have got to match a real-world impression with a substantial online presence. If you are offering high-paid jobs, then it's a must to ensure your online presence across many platforms.
Online jobs are in the hype, and so is online job hunting. The organization should be available on all known social networks, from Facebook, LinkedIn, Twitter, and Instagram. If they already have a presence on these sites, think about Pinterest, and Quora. Besides, your company should have a website and consider blogs to draw user attention.
5. Think outside the box
Try to reach out to your potential employees in different ways. Many universities hold career fests where you can participate. Universities are good roots to find fresh minds and interns. Eventually, you can offer full-time jobs to fresh graduates if they perform well.
Looking up to resumes is the best option to know about your potential employees, but you can miss out on best-fit candidates if you concentrate more on documents. Try to focus on their skills than what is written on the resume during the interview. Some candidates are looking for high-paid jobs, or some are looking to shift career paths, try to attend them according to their preference.
6. Ask the right questions
The interview is an essential part of the whole process of hiring. You have to ask your candidates the right and sophisticated questions to ensure who your best fit is.
Go beyond asking about their previous jobs or professional qualifications. Know their strengths & weaknesses, how they make decisions at crucial times, their hobbies & interest during the interview session.
In Summary
The process of hiring and finding the right candidate can be expensive, time-consuming, and hectic – which not should be.
If you follow n the mentioned tips and post your jobs on the most reliable job platform in Bangladesh – you can find the best candidates.
We wish you all the best and a better career!
FAQ
How can I find an employee in Bangladesh?
To get the best employees for your organization in Bangladesh, follow these 6 steps:
Look inside of your organization
Post your job advertisement in the right place
Nail your job postings
Create a massive online presence
Think outside the box
Ask the right questions
How do I find job seekers in Bangladesh?
To find job seekers in Bangladesh, you can post an advertisement to BikroyJOBS. By then, you will get a list of potential candidates from where you can choose.
Which job search site is best in Bangladesh?
Among some online job portals, BikroyJOBS is the best website for entry-level and skilled jobs. BikroyJOBS acts as a communication medium between employers and job seekers, and through this portal, employers can effortlessly find qualified people for the organization according to their expected skillsets.