Bikroy Updates
Bikroy-CycleLife Exclusive brings 'I Love Bangladesh' story writing competition to celebrate Victory Day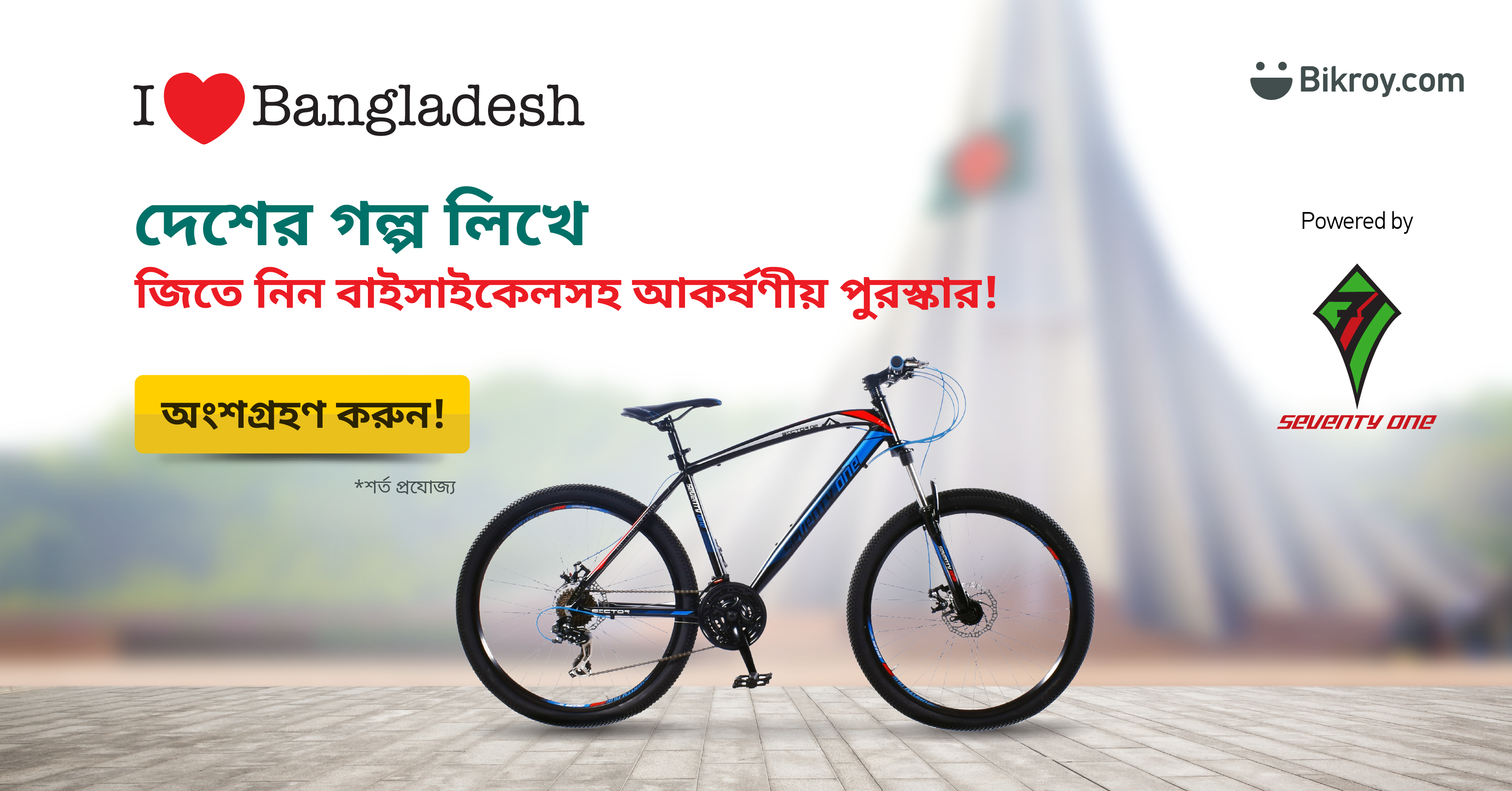 Bikroy.com, the Largest Marketplace of Bangladesh, has launched the 'I Love Bangladesh' – story writing competition, on the occasion of this Victory Day. The stories in this competition need to be about a freedom fighter or someone who, out of their deep-rooted patriotism, has played or is continuing to play an important role in the progress and well-being of the nation and its people. The stories can be about themselves, or acquaintances of the contestants who meet these criteria. Bikroy.com has been organizing this competition since last year to celebrate Victory Day. CycleLife Exclusive is the 'Powered By partner' of this competition. The competition was announced with an MoU signing ceremony on 27th November 2019 held at the Head Office of Bikroy located in Dhaka. 
Eshita Sharmin, Head of Marketing, Ad Sales and Jobs of Bikroy and Hasibuzzaman Hasib, General Manager of CycleLife Exclusive were present among others at the press conference.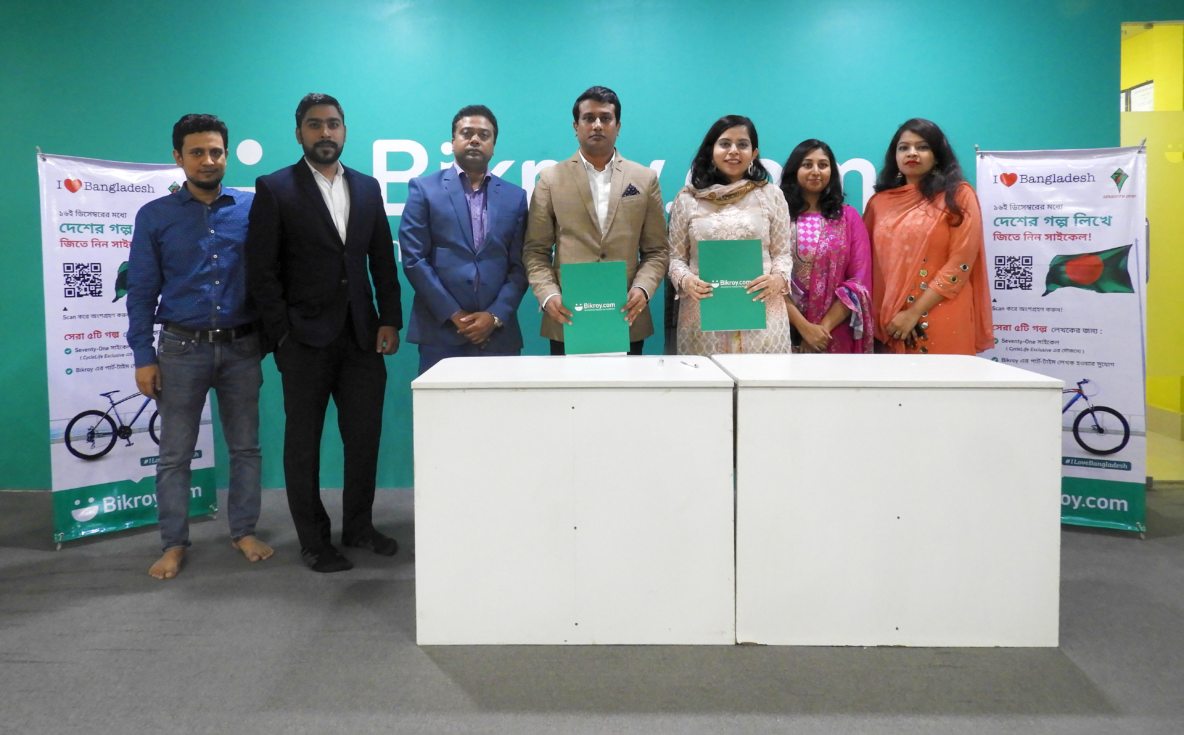 The participants need to visit the Bikroy Blog, provide relevant information and submit their story either in written or in video content form. It may be written either in Bengali or English. The last date for story submission is 16th December 2019.
Five top stories will be selected from the submissions. These five winners will each receive a Seventy One bicycle from the 'Sector Series' or the 'Guerilla Series'. Also, the winners of this competition will have the opportunity to build a career as a part-time writer for Bikroy's blog site and will be given certificates from Bikroy.com as well. The prizes will be distributed to the winners on 23rd December 2019. 
Eshita Sharmin, Head of Marketing, Ad Sales and Jobs of Bikroy.com said, "We want to celebrate this year's Victory Day with someone who truly loves the country and who has worked or is working for the welfare of the country. This is a wonderful opportunity to share stories of people who have done something good for the community from their respective positions. So start writing, tell us their stories, and let us honor them on the 49th Victory Day of Bangladesh."
Hasibuzzaman Hasib, General Manager of CycleLife Exclusive said, "We are delighted to partner with Bikroy.com's 'I Love Bangladesh' story competition on the occasion of Victory Day. It is a great platform to spread the story of people who are fighting hard for the country and the people. I really hope that the winners will be happy to receive our Liberation War inspired 'Sector Series' and 'Guerilla Series' Seventy One bicycles."
Terms & Conditions:
The submissions must be original. No part of it should have been published earlier nor should it be under the consideration for publication or a contest elsewhere. Plagiarism of any sort will result in immediate disqualification.

One participant is allowed to submit only one story/video.

Bikroy holds the right to decide on the winners.

Gift items are not applicable for any return, exchange or transfer.

To maintain confidentiality and ensure fairness, Bikroy employees cannot participate in this competition.