Mobiles
Upcoming Flagship Mobile Phones in 2020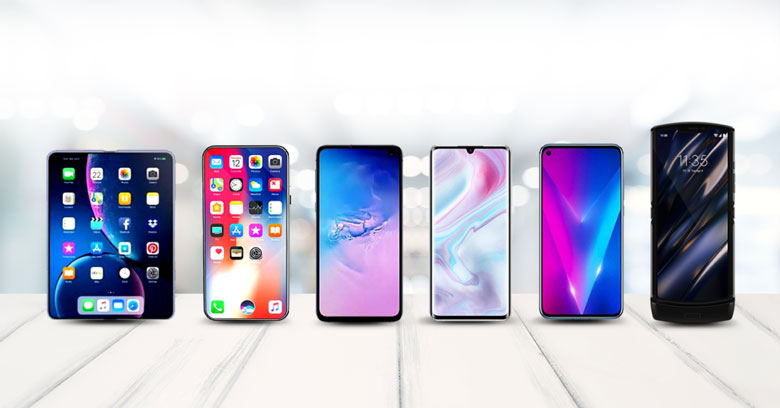 As 2019 comes to a close, we take a look back at all the amazing innovations we have seen in the smartphone industry throughout the year, and it makes us eagerly look forward to the future to see what's to come.
The year 2020 is sure to bring a line of newer, better smartphone technology with futuristic capabilities that was previously thought impossible.
In this article, we will discuss some of the most anticipated smartphones that are going to drop in the upcoming year.
Apple iPhone 12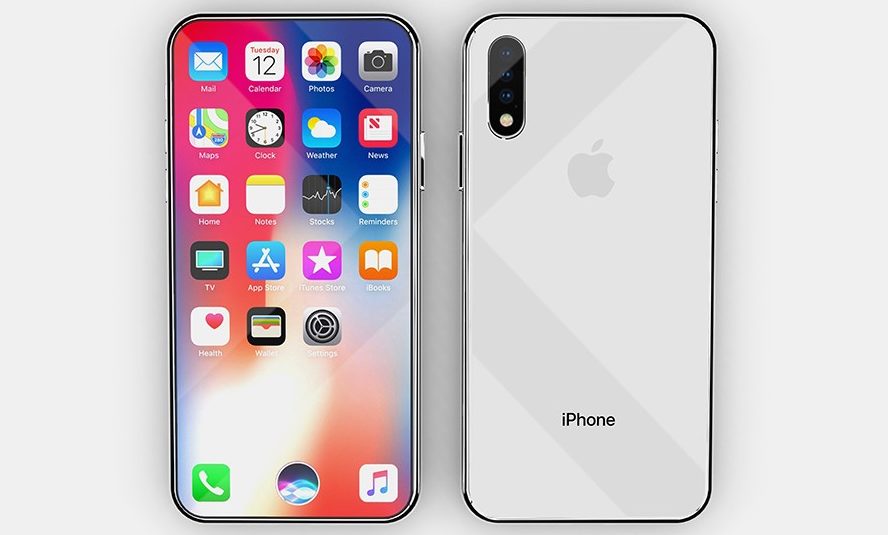 The next generation iPhone is sure to amaze users. It is expected to come equipped with 5G network support and there have been rumors of Apple working with powerful Artificial Intelligence (AI) technology for their new phone. They have been working on a new set of chips which they are calling "new-gen bionic chips" that have capabilities of working with AI technology.
With iPhone 11's LCD screen, many have been underwhelmed, which is why it is more than likely that with the iPhone 12, Apple will come out with the OLED screen.
Predicted Specifications:
Processor – Apple A13 Bionic

Operating System – iOS v13.0

Storage – 64 GB

Camera – 12MP + 12MP + 12MP

Battery – 3210 mAh

Display – 5.42" (13.77 cm)

RAM – 6 GB

Launch Date – March 20, 2020 (est.)
Apple iPhone X Fold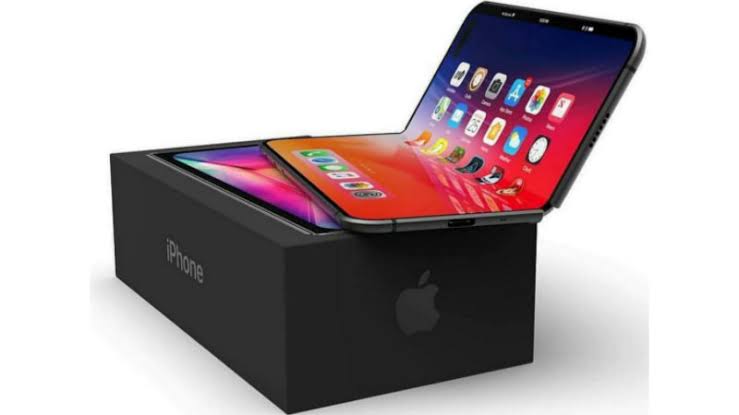 Although this has only been speculation so far, it is very likely that Apple will soon come out with a fold phone within the upcoming year. Earlier this year, both Samsung and Xiaomi have come out with this revolutionary design, receiving a very positive response from users. Therefore, it is only natural for Apple to follow suit and come out with their own version of this new innovative smartphone design.
Many users have come up with renders to anticipate what the fold phone may look like once it is officially announced by Apple. However, as of now, there has been no official response regarding a fold model.
Samsung Galaxy S11
Given the release date of the Galaxy S10, we can anticipate the S11 to drop some time around February, 2020.
There have been rumors of the device's screen ratio to be wider than its predecessor – a 20:9 aspect ratio rather than the existing 19:9 of the S10 model. Due to Samsung's recent patent on a smaller screen design, it can be speculated that the S11 has a slight chance of coming with a smaller back screen that will make taking selfies much easier using the back camera – this can also be an indication that front camera will be eliminated from the model as well. The predicted specifications are as follows:
Operating System – Android 9.0 (Pie)

Display – 6.4" (16.26 cm) Bezel-less display with punch-hole display

Processor – Samsung Exynos 9 Octa 9820 Octa core Processor

8 GB RAM

256 GB Internal Storage

Camera – 108 + 13 + 8 MP Triple Rear Cameras

Battery – 3730 mAh

Dual Sim with Dual Standby VoLTE Support
Samsung Galaxy Fold 2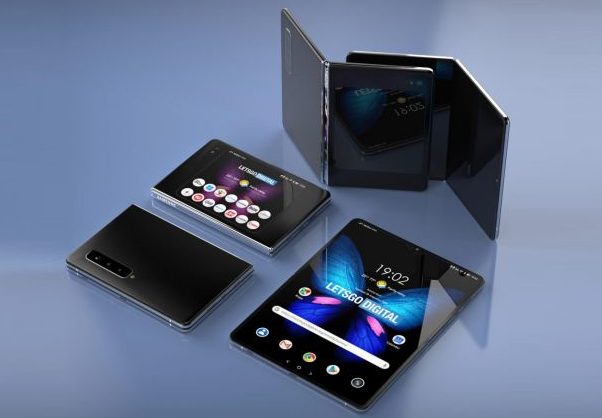 This year Samsung amazed users with their revolutionary foldable phone design. Though it was one of the first in the market and had its shortcomings, it was well-received by smartphone users. With the positive feedback taken into account, Samsung is working on a better version of their foldable phone design and will most likely drop a second fold phone by April 2020.
The Galaxy Fold 2 is rumored to come with a 6.7 inch screen across the horizontal axis – similar to the Galaxy S10 5G but with the ability to fold it in half across the vertical axis. Much like the old flip phones, the Galaxy Fold 2 is speculated to come with a smaller external screen to display notifications and other information – a rumor that has risen due to Samsung's recent patent on a smaller display screen.
Motorola Razr 2020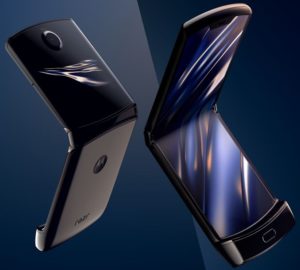 Motorola has decided to use new foldable technology to revamp their classic Motorola Razr to bring you the new and improved Moto Razr 2020. It is a foldable smartphone that looks strikingly similar to its analog predecessor, but instead of being half screen and half buttons, it is a top-to-toe touch screen design that comes equipped with an Android OS. Though many demos are out already, they will officially launch in the market next year. The specs are as follows:
Operating System – Android 9.0 (Pie)

Processor – Qualcomm Snapdragon 710

Display (Internal) – 6.2" pOLED, 21:9 Aspect Ratio

Display (External) – 2.7" gOLED, 4:3 Aspect Ratio

Internal Storage – 128 GB

RAM – 6 GB

Main Camera – 16 MP

Battery – 2510 mAh
Xiaomi Mi 10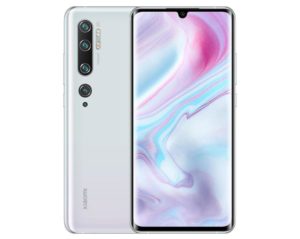 Xiaomi has quickly become a renowned name in the smartphone industry for its superior tech innovation offered at very reasonable prices in Bangladesh compared to its higher-end rivals. They are constantly coming up with newer and better smartphone technology, and the CEO has announced they are working to come out with around 10 new 5G supported phones in the upcoming year.
The Mi 10 is among the many that are expected to come out in the first half of 2020. There is a high chance this model will come equipped with a spectacular 108MP rear camera – a first among smartphones of any brand.
Predicted Specifications:
Operating System – Android v9.0 (Pie)

Octa-core processor

4 Inch Screen

RAM – 8GB

Front Camera – 32MP

Storage – 256 GB

Battery – 5100 mAh
Oneplus 8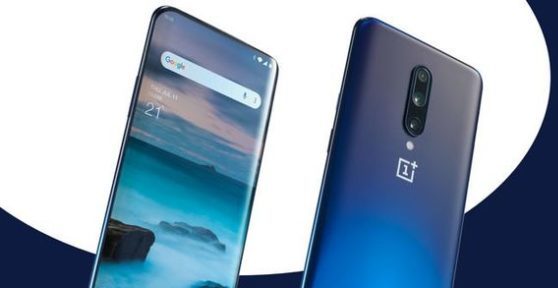 There have been many rumors surrounding the release of the Oneplus 8 in this upcoming year. Given the usual release dates announced by the company, it can be estimated that the phone will launch sometime around spring in 2020. The unofficial specifications are as follows:
Operating System – Android 10.0; OxygenOS 10.0

Processor – Octa-core (1×2.96 GHz Kryo 485 & 3×2.42 GHz Kryo 485 & 4×1.78 GHz Kryo 485)

Dimensions – 165.3 x 74.4 x 8.8 mm (6.51 x 2.93 x 0.35 in)

Internal storage – 128GB 8GB RAM

Display type – Fluid AMOLED capacitive touchscreen, 16M colors

Main Camera – Triple: 48 MP, f/1.6, 8 MP, f/2.4, 16 MP, f/2.2, 13mm
Huawei Nova 6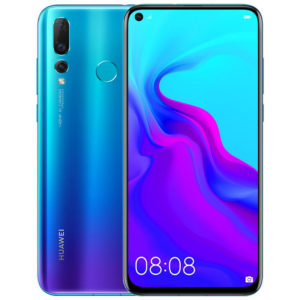 The Huawei Nova 6 is rumored to be officially announced at the end of this year, and is expected to launch by February 2020. This model is expected to launch in the Chinese market with both 4G and 5G technology. The predicted specifications are as follows:
Operating System – Android v9.0 (Pie)

Processor – Octa core (2.86 GHz, Dual core, Cortex A76 + 2.36 GHz, Dual core, Cortex A76 + 1.95 GHz, Quad core, Cortex A55)

Chipset – HiSilicon Kirin 990 5G

RAM – 8 GB

Internal Storage – 128 GB

Display – 6.39"

Camera – 60+16+2+2 MP

Battery – 4000 mAh
Conclusion
While most of the information provided are based purely on speculation, rumors and leaks, it still gives us an idea of what to expect in the upcoming year from the smartphone industry.
Companies are constantly working on newer innovative designs and technology that surpasses their competitors – which means users are given spectacular new gadgets at very competitive prices throughout the year.
The year 2020 is sure to bring smartphones that surpass all of our expectations, setting an even higher standard for phones everywhere.
Which smartphone are you looking forward to seeing next year? Let us know!
If you want to check out some of the latest phones already in the market and check your favorite mobile price, why not visit Bikroy.com? Search through hundreds of listings of the latest smartphones and other electronic devices, available all across the country.
FAQ Section:
When will the official launch dates be announced?
It depends on each of the companies when they decide to officially announce their new devices. While some announce their upcoming lines well over 6 months prior, some decide to break the news a few days in advance from launch. You can keep tabs on launch dates by following various tech news sites like Techradar.
What is the price range of the upcoming phones?
It depends on which brand you go for. Brands like Apple and Samsung are usually on the higher end spectrum compared to more affordable brands like Xiaomi and Huawei – these brands also have their fair share of higher end flagship phones. The fold phones that are rumored to launch by next year could be well over BDT 1 Lakh on average, while the traditional smartphone designs could average anywhere from BDT 20,000 to BDT 90,000.
Where can I get the official specifications?
Depending on when the phones are launched, the official specifications will be released by the flagship brands themselves – you can find most specifications on their owned websites. Other than that, you can also find correct specifications from trusted tech sites such as GSM Arena – they specializes in gathering and showcasing all relevant information about all types of electronic gadgets in the market.
Where can I buy/pre-order upcoming phones?
Currently there are no facilities for pre-ordering within the country, but you can avail pre-order options if you are purchasing phones from a global source such as Amazon. For purchasing released phones, you can avail them from a number of places. You can go to flagship stores, visit online stores or marketplaces like Bikroy, or you can purchase them in partnership with telecom companies – our local telecom providers frequently offer great discounts and packages when you purchase through them.