Jobs
Drivers' Jobs: The Most Promising Blue Collar Jobs Today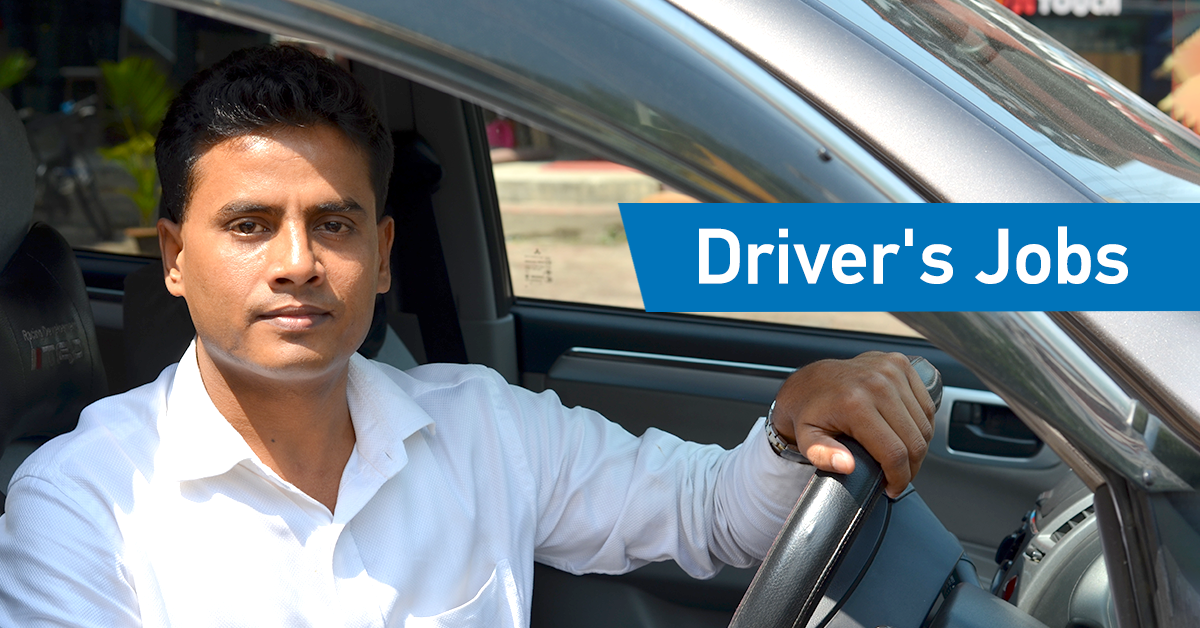 Over the past few years, demand for drivers has increased significantly in Bangladesh. Thanks to the recent surge of ride sharing services, this has created new prospects in the area of blue collar jobs.
A blue collar employee specializes in manual labor that often requires a specific set of skills. In Bangladesh, these jobs commonly tend to be those of electricians, delivery persons, mechanics, and more prominently- drivers. Blue collar jobs typically translate to some degree of physical labor.
Despite the prevailing yet very wrong attitude in society about those involved in blue collar jobs being somehow inferior, these are the people that help boost the nation's economy. Blue collar workers play a key role in the nation's development and growth. Furthermore, these jobs are a great way for someone to make an earning.
What a Driver's Job Entails
As mentioned earlier, the number of driver jobs has increased exponentially after the introduction of services like Uber or Pathao cars. No more arguing with stubborn CNG drivers! You can simply request a ride from your phone to reach your destination at a fair price. As these services started to expand, so did the demand for driver jobs. From the drivers' perspective, it is a quick and easy way to earn money. A ride sharing or food delivery job is also an option for those who own a vehicle. And, not all driver's jobs are full-time, which leaves someone room to spend time on other ventures like education or learning new skills.
Things to Keep in Mind
A driver's job can encompass a lot of tasks depending on where you work – driving from point A to point B being the most obvious one. However, in a city like Dhaka with all the chaotic traffic, driving itself can seem like a very difficult job. But if you know the streets well enough, you should be able to maneuver your way out of the gridlock jams. A great thing to do is to keep track of time in order to avoid traffic. Streets tend to be clearer on certain hours during the day and those are great times to take on more trips. Keeping passengers safe should be another primary concern for a driver's job. When you are driving people around, be sure to follow traffic rules, put on your seatbelt and stay focused on the road. Reckless driving and fatal road accidents have been on the rise, which is why you need to be extra careful. Lastly, you also need to pay heed to your car. Make sure it is properly maintained and is in good shape. This is vital for services like Uber, where car quality can heavily impact the rider's experience and ultimately the driver's rating.
Pros of a Driver's Job
There are numerous advantages to driver's jobs. First, let's talk about the pay. If you work with a service like Uber, there is no entry fee and you get to keep most of the money you make on the app. That means you are making the most of your hours on the road. Even if you're stuck in traffic, idle time contributes to your fare. Secondly, there are no education requirements for a driver's job. All you need is good driving and navigational skills. And even if you don't know your way around the city, the apps come with online navigation system that directs you step by step wherever you need to go. No other technical knowledge is required.
Cons of a Driver's Job
Driving jobs definitely come with some degree of physical strain. Being on the road for long hours can exhaust you and create health problems related to backbone and posture. Getting your papers verified can also be a challenge and a lengthy process, especially if you're not the owner of the vehicle. Maintenance of the car may be costly, and often very time-consuming. Furthermore, there is the loneliness. Some people don't account for this but tasks like driving alone and waiting in the car to drive someone – these can make the driver often feel very isolated.
Where to Find a Driving Job
Finding a driving job can be pretty easy if you look in the right places. For instance, BikroyJOBS has hundreds of vacancy posts from all over Bangladesh. The available jobs are categorized by industry or sector, making the platform easy to use. On the other hand, if you're looking to work with services like Uber or Pathao cars, then all you need to get started is to download the app, follow the instructions, gather all the necessary paperwork and you're ready to head out! 
Conclusion
Driving jobs are both easy and bring the employee a ton of experience. It gives you the scope to interact with several types of people. The benefits of this type of job definitely outweighs the drawbacks. Also, with platforms like BikroyJOBS, vacancies are becoming accessible to more and more people.
Go ahead, find the right job for yourself today!

FAQ:
How much can I earn while doing a driver's job?
It depends on whether you want to work as a private driver or with a ride sharing service. If you're working as a private driver, then you should expect to earn a fixed amount ranging from BDT 15,000 to BDT 25,000. This is subjective and varies among employers. If you choose to drive with a ride sharing service, your earnings will depend on the number of trips you take and the distance and time involved in each trip. 
Do I need any special license for a driver's job?
Yes, you need to get your driving license and permission papers sorted out before going for a driver's job. Also, all your papers need to be kept up to date with new traffic laws and regulations.
Is it better to get a private driver's job or to work in a ride sharing app?
It will purely depend on what sort of driver's job you are looking for and the type of salary you want to earn. If you want a more flexible routine and if you are okay with a somewhat uncertain pay routine, then a ride sharing app may be for you. However, if you want a structured pay system and don't mind working in a fixed schedule, then a private driver job is more suitable.
Will I get any benefit or facilities if I get a driver's job?
It depends on your employer. Also, with ride sharing apps, you are probably not going to get any extra facilities other than having a flexible routine.
Back to top button