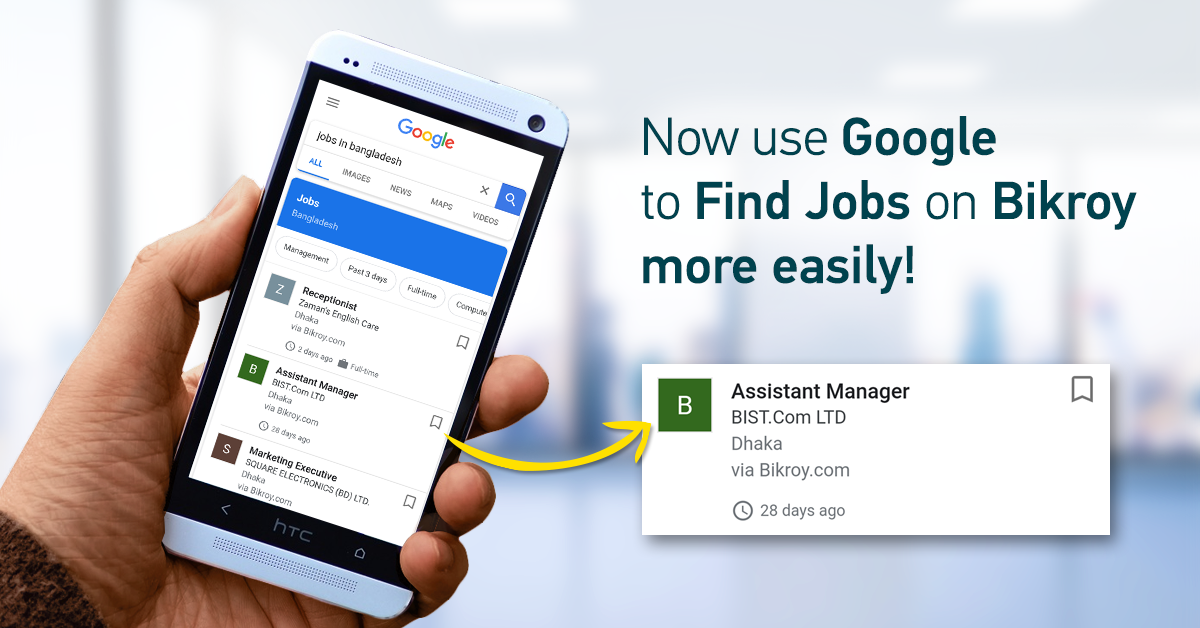 Every one out of ten persons of us appears to be going through a job hiatus. The job market is throbbing with so many opportunities and employers are seeking comparatively young but skilled workers. But still finding the right job seems to be a daunting task. But not anymore.
Bikroy Jobs has been operating for quite a while now and has been providing an excellent platform to connect with a wide range of leading employers in the country. We are now taking our service to the next level by breaking barriers in the recruitment arena. We are excited to announce that Bikroy Jobs has partnered with Google to make your job search much smarter, easier and more efficient.
Google is in the leading position as the most trusted search engine in Bangladesh. Coupled with it, Bikroy's web traffic becomes a dynamic force to bring forth fantastic job opportunities from across various industries, different skill sets, functions and academic disciplines.
Applying for a job has been more simplified. Search for jobs on Google and apply through Bikroy Jobs in just 3 clicks!
Bid adieu to the outdated job seeking methods and re-explore your job ad placements with Bikroy Jobs. Land your dream jobs in no time!