Bikroy Updates
Bikroy launches 'Valentines 2020' Campaign to celebrate the season of love
Participants can win Dhaka-Chittagong-Dhaka couple tickets by US-Bangla Airlines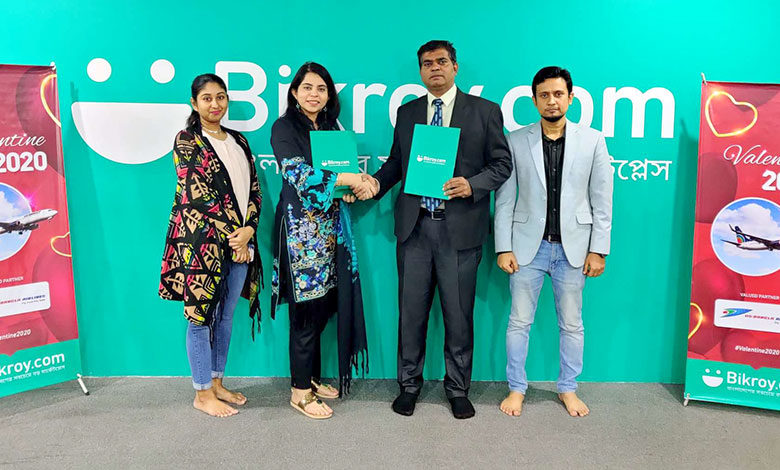 To celebrate this season of love, Bikroy.com, the largest marketplace in Bangladesh, has launched the "Valentine 2020" campaign for its customers on the occasion of the upcoming Valentine's Day. US-Bangla Airlines Ltd. is the 'Valued partner' of this competition. The competition was announced with an MoU signing ceremony on 9th February 2020, held at the Head Office of Bikroy located in Dhaka.
Eshita Sharmin, Co-Managing Director of Bikroy.com and Md. Kamrul Islam, General Manager, PR of US-Bangla Airlines Ltd. were present among others at the signing ceremony.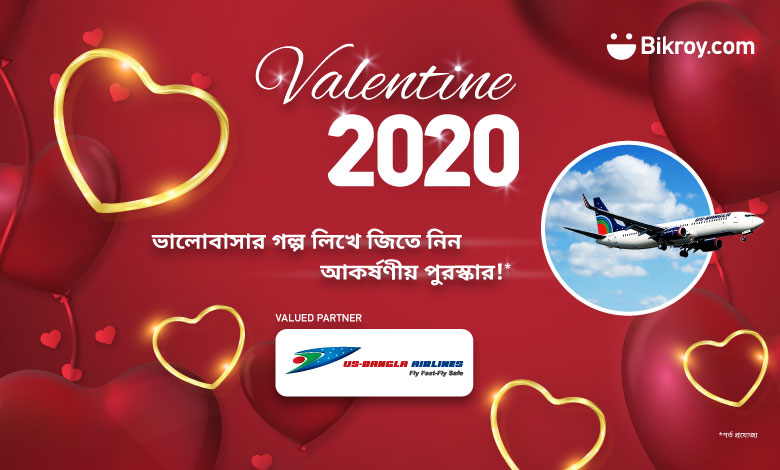 Participants need to visit the Bikroy Blog, provide relevant information and submit their story. It may be written either in Bangla or English. Participants also need to post an ad on Bikroy. The last date for story submission is 19th February 2020.
Five top stories will be selected from the submissions. These five winners will get Dhaka-Chittagong-Dhaka couple tickets and will receive certificates from Bikroy.com. The prize handover ceremony will be held on 24th February 2020, at Bikroy premise.
On the 'Valentines 2020' campaign, Eshita Sharmin, Co-Managing Director of Bikroy.com said, "The season of love is upon us once again. Valentine's Day has become a very festive day these days. Everyone wants to surprise their loved ones on this special day. We have arranged this competition keeping that in mind. We hope, this year's Valentine's Day will be very special for our customers.''
The partner of this campaign, Md. Kamrul Islam, General Manager, PR of US-Bangla Airlines Ltd. said, "Bikroy's campaign to amaze their customers on Valentine's Day is truly delightful. We are proud to be a part of this campaign. We hope the winners will enjoy our flights."
Terms & Conditions:
Participants need to post an ad on Bikroy.com.

The submissions must be original. No part of it should have been published earlier nor should it be under the consideration for publication or a contest elsewhere. Plagiarism of any sort will result in immediate disqualification.

One participant is allowed to submit only one story.

Bikroy holds the right to decide on the winners.

Gift items are not applicable for any return, exchange or transfer.

To maintain confidentiality and ensure fairness, Bikroy employees cannot participate in this competition.