Mobiles
Which Blackberry mobile phone?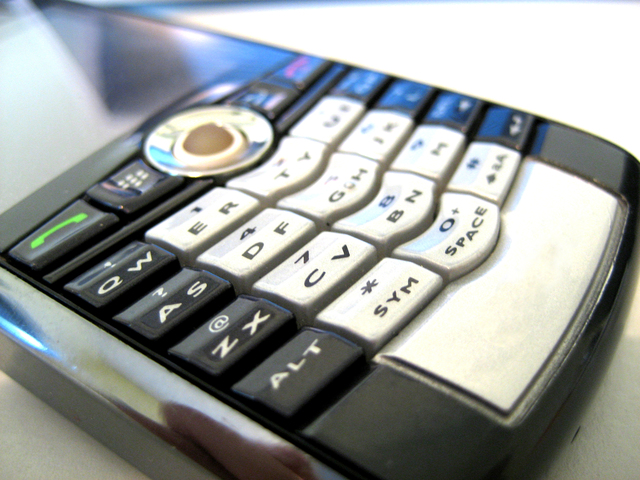 Buying a mobile phone is a big decision for a number of reasons. First of all, there are some mobile phones for sale that are expensive, so it is a major purchase for many people. There will also be the added expense of a data plan and various apps. Secondly, you will most likely be using your phone every day. Because of this, you need your phone to be high quality and dependable. Therefore, it is important to do some research before you buy a mobile phone to make sure that the money you are spending is a good investment.
For many years, Blackberry has produced one of the most popular lines of smartphones in the world. This article will take a look at what features you get when you purchase a Blackberry, as well as the different models of Blackberry. This will help you to decide which model is best suited for your needs.
Types of Blackberry devices
Pearl
The Blackberry Pearl is a hybrid between a normal phone and a Blackberry. Even though it looks like a standard phone, it has all of the features of a Blackberry. The Pearl contains a SureType keypad. This is a combination of a QWERTY keyboard and a regular phone keypad.
1. 8100 series
This is a stylish and affordable model. However, it does not have Wi-Fi.
2. 9100/9105
The screen on this model has excellent resolution. It also has GPS, a 3.2 megapixel camera and an optical trackpad.
Curve
The screen of the Curve is larger than the Pearl. It also has a full QWERTY keypad. These are the most popular Blackberry phones.
1. 8520/8530
This phone is good for people who are on a budget. It does not have a camera flash or GPS, which allows it to cost less than other Blackberry phones.
2. 8900
This phone is good for a person who is going to send a lot of messages and emails. It contains GPS, Wi-Fi, a 3.2 megapixel camera and a QWERTY keypad.
Bold
Because it has a powerful processor, the Bold is the top level of Blackberry phones.
1. 9000
This includes a bright display, Wi-Fi and GPS.
2. 9700
This phone offers the best of what Blackberry has to offer. It has Wi-Fi, an optical trackpad and 3G connectivity.
Storm
The Blackberry Storm line provides excellent features and a responsive touchscreen. The screen needs to be pushed in. It is not touch sensitive.
1. 9500/9530
It does contain GPS, but no Wi-Fi.
2. 9520/9550
Wi-Fi is available on this model, but no GPS. This is also heavier than other Blackberry phones.
Here are some of the advantages of owning a Blackberry phone:
1. Push e-mail
If you decide to set up an email account with your Blackberry mobile phone, you will have your email pushed to you automatically. This means you will never need to look in your inbox.
Blackberry Messenger
This is one of the primary features of Blackberry devices. Blackberry Messenger (BBM) is an instant messenging service. It allows you to exchange messeges with other people who use Blackberry devices. Along with text messages, you can also send voice notes, emoticons and pictures to other users. BBM also gives users the ability to have text-based conferencing. If you need to get another user's attention, you can cause their phone to vibrate by sending a "ping."
PIN
All Blackberry devices have a PIN. Blackberrys are able to message each other by directly using the PIN. This PIN can also be used to message other people by using the BBM feature.
OS Manipulation
Updates for the operating system are frequently released. There have also been hybrids that have been produced. These hybrids contain the OS files from different operating systems and phones. These hybrids usually offer advanced features.
Browser
The Blackberry Browser provides users with a wide range of options. Browsing the Internet is fast an easy thanks to the "Blackberry" option on the browser. If you choose this option, websites that are compatible will offer versions of their sites that have been streamlined. If you select the "Internet Explorer" option, you will be able to see the complete website as it appears on a regular computer. You also have the ability to choose other browsers if you prefer.
Back-up services
Backing up a Blackberry device is very easy. The "Desktop Manager" feature allows you to back-up the complete system. You can also choose other apps that enable you to back-up pictures, SMS messages, emails and more.
OTA Downloads
Over-the-air (OTA) downloads make it possible for Blackberry users to download an app, even if they are not able to find their USB cable. You can download wirelessly while also installing apps, games, themes and more. All you need to do is direct the browser to the OTA link and you will be wirelessly downloading in seconds.
Phone Calls
The quality of calls on Blackberry devices is excellent, depending on the type of reception you are getting. You can also use apps while you are talking on the phone. The memopad allows you to type notes while on a call. You can access your contacts and calendar during a call. Blackberry devices have the ability to store more than 20 numbers in the speed-dial function. There is also a feature that allows you to place a caller on hold.
Tethering
Blackberry users have the ability to tether their device to a computer. When you tether your Blackberry and your computer together, it will give your Blackberry the ability to become a modem for your computer. This is a useful feature for people who are constantly traveling and have busy lives, but who also want to have the ability to browse the Internet on their laptop.
Themes
There are many themes to choose from on Blackberry devices. These themes will provide you with different home page features, as well as various colors and fonts for your phone. Some themes are free and some you will need to pay for.
Blackberry KEYone Hot Deal (Used)