Vehicles
Buying Used Office Furniture: How to Get a Good Deal?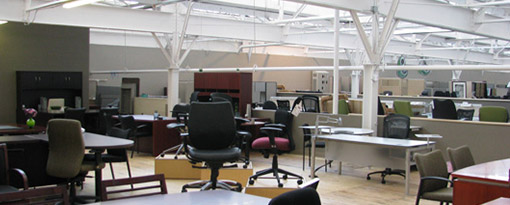 You could be looking to buy used furniture to reduce your office expenses. By shopping for used items, you also contribute positively to the environment by reusing the old pieces.
Buying used office furniture may seem like an uphill task especially if you're a first time buyer. You are uncertain about many aspects of the buying process including the best places to look for a good deal, the quality of furniture, and the type of furniture that's required. In many cases, people aren't clear about their precise furniture needs and make up their mind while looking for office furniture. This is a certain recipe for failure. To ensure everything goes smoothly, you need to deliberately plan things down before searching for the best deals. And also check out another article on Choosing the Right Office Furniture for Happy and Productive Staff.
Here are some simple tips for buying used office furniture in Bangladesh.
Define Your Needs Clearly
This is by far the most important aspect of the entire process. Since you're looking for used furniture, there is a great chance that you are working on a limited budget. By writing down your needs, you will ensure that you don't end up buying office furniture that doesn't even find a suitable place in the office.
Sit down with your team and assess the precise type and amount of furniture you need. After a couple of brainstorming sessions, you will be able to create a checklist of the items you need. If you're uncertain about certain items, you can create separate lists of essentials and non-essentials.
If you are unable to come up with furniture ideas for your office, you should conduct adequate research to find different options that are available as well as the tentative market prices. If you're short of time, you can conduct online research to determine the furniture supplies that are most essential for your business.
Determine Your Budget
After working out your needs, allocate a budget to monitor your spending. Knowing how much you can spend will also help in narrowing down your choices. Break down the budget and delineate an amount for different types of furniture. If you've already conducted thorough market research, you will have a fair idea of the market prices, making it easier to allocate the budget.
Don't Compromise on Functionality of the Office Furniture
While look and style are also important, you should not compromise on the functionality of the equipment you purchase in any case. At all times, the money you spend on purchasing a particular item should successfully deliver value in terms of convenience and facilitation of office employees.
One exception when style becomes just as important as functionality is when you're revamping the reception area or any other part of the office that is frequented by your customers. Aesthetics play a key role in these places as it is important to leave a lasting impression on your clients.
Don't Compromise on Quality
No matter where you source your furniture items from, it is important to inspect the quality of furniture before making the purchase. If you end up buying poor quality items, it will impact the productivity of your employees and leave a bad impression on the customers.
Look for Best Furniture Deals Online
Bikroy.com is a leading online classifieds site in Bangladesh. The website facilitates the engagement of buyers and sellers without any intermediary. By directly interacting with potential furniture sellers, your chances of finding a good deal increase manifolds. As opposed to conventional buying and selling that is regulated by an intermediary or dealer who charges for services, Bikroy is completely free for all users.
It also allows you to look for used furniture for office in your vicinity and from the convenience of your office. This can save a lot of precious time that is better spent elsewhere.
When searching for online deals, you should request high quality images of the products you're considering, if they aren't already provided. This will help you assess whether the product is worth a physical inspection or not.
It is important to exercise care when meeting furniture sellers. You should meet them in a safe place. Inspect the product carefully and ensure that it is in good condition. If the item has lived its useful life, then discard it and look for other options.
Online classifieds listings are updated in real time. As such, if you don't instantly find what you're looking for, you needn't be discouraged. You should visit the website from time to time to see if any lucrative deal is available for the furniture options you seek.
The other option is to post an ad outlining your own furniture requirements clearly on Bikroy, the leading online classifieds site in Bangladesh. Clearly define the type of furniture you need. You can either disclose the budget alongside the ad or reveal it to anyone who makes an inquiry. Make sure that you leave a phone number and email address where potential sellers can reach you.
Visit Used Furniture Stores
You can also look up used furniture in dedicated stores. Keep in mind though that the prices will be slightly higher. If you're not certain about the location of used furniture stores in your city, you can consult a business directory. You will also find business directories online. Look for used furniture businesses in your neighborhood. Note down the address and make a visit.
If you think an item is overpriced, you can make an offer at a price that you think is justified for the product you're considering. If they are interested, you can close the deal. Otherwise, keep searching other stores until you find the right price/quality mix.
Another option is to purchase from the used furniture store in bulk. If you need the furniture item in a large quantity, you can further negotiate the price.