Home & Living
A Look at the Samsung Range of Fridges and Freezers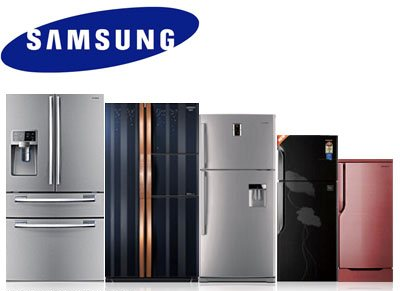 For many decades, Samsung has developed a reputation as one of the best manufacturers of appliances and electronics in the world. When it comes to home appliances, the quality of Samsung products is unmatched. We are going to specifically look at some of the different refrigerators/freezers that are currently available from Samsung. If you are going to be shopping for refrigerators for sale in the near future, this article will let you know all of the features that the used refrigerators have. Also have a look at 5 Best Family Fridge for the Festivities of Bangladesh.
1. Samsung Energy Star 28 cubic foot French door refrigerator with freezer drawer and cool select pantry.
Model # RF28HFEDBSR
Made from stainless steel, this model has high efficiency LED lighting, making everything you store in the refrigerator easy to see, even the things that are located in the back. There is also a cool select pantry which gives you an extra amount of temperature control for specific foods. The three temperature settings for this feature are chilled, fresh and deli. The foods that are stored in the cool select pantry drawer will be stored at a different temperature than the food that is stored in the main section of the refrigerator. It contains a Twin Cooling Plus system that is capable of producing more than three times the humidity produced by single cooling systems. It also has an ice maker capable of producing as much as eight pounds of ice every day. It can store up to four pounds of ice.
2. Samsung Energy Star 24.5 cubic foot side-by-side refrigerator.
Model # RS25H5000BC
This model comes in an attractive black exterior. The features that are contained in this model are specially designed to make all of the food stored inside last longer. There is enough storage space provided in this model to store food for a very large family. There are an assortment of crispers, drawers, door bins and shelves provided. The freezer has two options called Power Cool and Power Freeze. These options will allow food to be chilled in a short period of time. The freezer also contains a few door bins, shelves and a compact ice maker. The interior of this model is illuminated by LED lighting. This lighting does not take up any additional space or produce any heat. It will also save you money on your electric bill because it only uses 700 kWh per year.
3. Samsung 33-inch 20 cubic foot capacity bottom refrigerator.
Model # RB215ACPN
This refrigerator/freezer contains the twin cooling system developed by Samsung which enables cool air to be sent to the freezer and the refrigerator units separately. Because the airflow between the refrigerator and the freezer always remains separate, the air in the freezer will always be kept drier, while the refrigerator's air will remain at 40 percent. This is roughly five times higher than single cooling systems. This will cause your vegetables and fruits to remain fresh for a longer period of time. There is a door bin that is extremely deep, making it easy to store bottles that are tall. It also comes with doors that are reversible. This means that you can place it anywhere in your home. You can position the handles on the doors for people who are left or right-handed. There is a display on the outside of the unit which indicates the temperature inside. It also tells you when the water filter should be changed and allows you to control the dispenser for water and ice.
4. Samsung Energy Star 28.2 cubic foot French door refrigerator with counter-height FlexZone drawer freezer drawer.
Model # RF28HMEDBBC
Available in a black exterior, this model includes a convenient storage that is temperature-controlled and the same height as your counter. The FlexZone drawer will provide you with a smart divider and four different temperature choices. It is ideal for storing snacks for your children, food for parties or meat that is frozen. It also contains a Twin Cooling Plus system that has been updated, keeping your food more fresh than the previous twin cooling system. It produces over three times the humidity that single cooling units are capable of producing. It has an Ice Master ice maker, capable of making as much as eight pounds of ice every day and storing up to five pounds of ice.
5. Samsung Energy Star 29.5 cubic foot French door showcase refrigerator with freezer drawer and FlexZone counter-height drawer.
Model # RF30HBEDBSR
Made from stainless steel, this model is a combination of the convenient showcase design and the attractive French door design. The showcase refrigerator door allows you to access frequently used items without the need to open the door. This will help to save you money by conserving electricity because there will not be as much cold air lost from the refrigerator. It also contains a metal cooling system that is capable of locking in the cool air and sealing in freshness. The paneling is made from stainless steel, allowing the unit to maintain temperatures at an even level in both the freezer and refrigerator sections of the unit. The FlexZone drawer is specially made to store different types of food at different temperatures. Some of the other features include a door alarm, an indicator that tells you when to change the water filter, spill-proof shelves made from tempered glass and high-efficiency lighting.
6. Samsung 26 cubic foot French door refrigerator/freezer with four doors and integrated ice and water dispenser.
Model # RF4267
This model is perfect for people who enjoy entertaining and cooking. It contains a dispenser for ice and filtered water. It also has six door bins, two crispers that are controlled by humidity and five shelves. This means that you will have no problem fitting your leftovers or party platters in this unit. One of the best things about this model is that it provides more interior space with the identical exterior dimensions of a normal refrigerator. It has a beautiful appearance thanks to the stainless steel accents found on the door bins and interior shelves.