Property
Tips & Guide
How to maximize the membership service benefits? : A case study on Anwar Landmark's business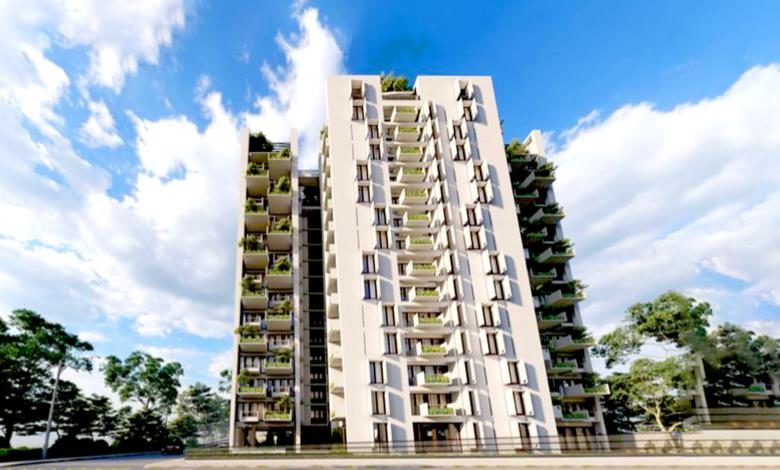 Bikroy.com, the Largest Marketplace in Bangladesh has always ensured to create a better and more sustainable form of e-commerce. In continuation of this goal, Bikroy offers a 'Membership service' to assist businesses (including SMEs) to expand online. This feature can organize and optimize businesses towards a fine economical state.
Membership service is eligible for anyone who has a shop. Bikroy members have a virtual shop that can be viewed by thousands of people across Bangladesh. Additionally, members can enlist their products on their online shop, and the interested buyers can check and contact the member easily.
The Membership criteria are divided into three different categories:
Member
Verified Seller
Authorized Dealer
These packages come with easy monthly pricing and attractive discounts on long-term contracts. Let's dig deep while exploring some major benefits of purchasing membership services.
Benefits of Bikroy Membership on Business
To reach more customers, premium membership can bring a massive difference within a short period on the table. Our membership packages are specially designed to boost your sales. Among other benefits, a business get:
Post more ads
Build Trust
Free promotions
Your own shop on Bikroy
Automatically re-post your ads
Track buyer interests
Add more images
Supercharged ad discovery
Doorstep Delivery
Besides all these facilities, members get a dedicated customer service agent to get assistance in each step through the membership period.
Bikroy Property: The property you are dreaming of is now a click away!
At Bikroy Property, we know everyone is searching for a convenient place to call their own. We serve to make this search joyful because we know this is more than just an online search. Won't it be convenient if all the matched properties were served on the same plate? Here comes Bikroy Property.
With 13,226 ads among which 9,926 are member ads, one can search all sorts of properties like apartments for sale, apartment rentals, commercial property rentals, lands, etc. We have been working closely with several renowned real estate developers for a long time such as Anwar Landmark, Navana Real Estate LTD, Rupayan, Runner Properties, Krishibid Real Estate, Sanmar, Suvastu Properties, and bddl Properties.
A Glimpse on Anwar Landmark
Since its launch in 2001, Anwar Landmark has become one of Bangladesh's top and most successful real estate developer companies. They are a member of REHAB and an ISO 9001:2008 certified company. The organization has two primary divisions – Real Estate and Infrastructure.
In 2014, Anwar Landmark received 'Global Brand Excellence Awards' for Brand Excellence in Construction and Real Estate. Then in 2018, the 'International Construction Award' for Eco-friendly Projects comprising Brilliant Architecture & Aesthetics, and finally, in 2019, they received the 'Bizz Award' for Excellence in Real Estate Industry.
Anwar Landmark is a melting pot for expert architects, engineers, and management personnel working tirelessly to get brand value and customer satisfaction on the rooftop.
Business Challenges for Anwar Landmark
Being a giant real estate developer, there are several challenges Anwar landmark has faced throughout these years. Among them, the most prominent ones are:
High investment and high-implement property market
The increasing price of raw materials after the COVID-19 era
Increased participation of mid-level budget developers in the property market
Time and budget constraints in terms of completing ongoing projects
Bikroy Membership Features Used by Anwar Landmark
Membership creates a more significant presence of your business online. Anwar Landmark has been one of our valuable members for the last three years. Meanwhile, they have enjoyed and continued availing some exclusive features, like:
Premium membership, which is a perfect fit for an extensive inventory business as Anwar Landmark.
Anwar Landmark has a six-month premium membership package as it offers 300+ ad limits, free vouchers (Top Ad, Bump Up, Urgent, Spotlight), etc.
Package Duration: 6 months. Bikroy provides special discounts and superior customer support for loyal members.
Anwar Landmark has confirmed that using the combination of Top Ad, Bump Up, and Spotlight promotional tools (vouchers) has increased sales.
Solutions after Onboarding to Bikroy Membership Service
After availing of the membership, Anwar Landmark has seen up to a 10%-30% increase in their sales graph directly with the overall period. Besides, the other conveniences they have faced:
The sales increased by 5% after taking the membership service
Increased visitors to the online shop
Online marketing tools helped to increase the sales
Free vouchers helped Anwar Landmark get additional sale boosts
They are always updated about the latest pricing, promotions, and offers of Bikroy.com
A Message from Anwar Landmark
Mr. Nazmul Hasan Khan Mojlish, Manager, Marketing & Brand of Anwar Landmark Limited, said, "Bikroy.com has always been supportive in growing our business! I would suggest Bikroy separate the property & auto division from other local cheap products. Because to most users, Bikroy.com is famous for selling & buying used personal products. I hope they can take this challenge and introduce a different portal with a similar tagline like 'The Largest Real Estate Marketplace' since they are the most dependable company in the market right now."
Final Words
By using membership features for the last three years, Anwar Landmark had a huge impact on its business. Understanding the market practice and trend and adapting accordingly helped them a lot to overcome their challenges. It helped them to grow their sales and increased the number of online users who get their service accordingly.
Bikroy has been working towards fostering collaboration with thousands of businesses all across Bangladesh. Additionally, we have a deep understanding of emerging e-commerce technology.
To connect with the largest marketplace in Bangladesh and get a boost with your business – grab the membership service and hit high with sales.
Wishing you all the best with your business!