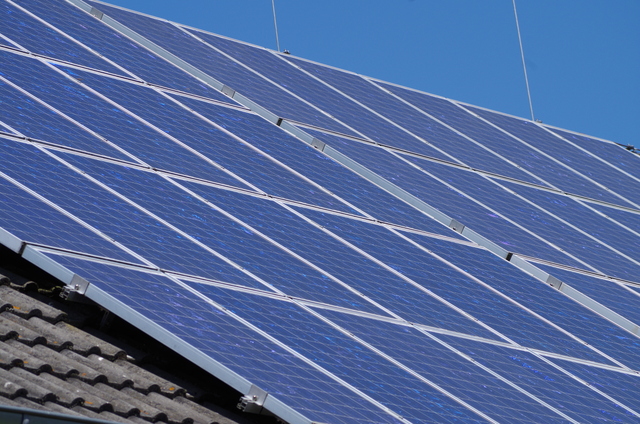 Making your home in Bangladesh more eco-friendly is a win-win situation. For you, you'll get to save money on energy fees, which you can use at the end of each month to buy something nice for yourself. However, and possibly more importantly, having an eco-friendly home is also a great way to protect the environment. Going eco-friendly doesn't have to be a huge financial investment, but it is something that you'll have to be more conscious and aware of. Here are some tips for making your home in Bangladesh more eco-friendly.
Repaint Your Exterior With Eco-Friendly Paint
If you want to spruce up the exterior of your home, you can use eco-friendly paint for a complete makeover. Eco-friendly paint is incredibly easy to apply, and it also is good for the environment as well. When looking for an eco-friendly paint, opt for one that is free of volatile organic compounds (VOCs). Instead, go for zero-VOC paints and you'll be doing the environment a favor.
Upgrade Your Appliances
Your home appliances are probably one of the biggest areas that you can change in your home to save money and also help the environment. In the kitchen, you can opt for microwave ovens that use less energy than larger units. In addition, you can use water purifiers to help make the water you are drinking more clean. You can also install a new refrigerator that will help monitor the food that you have in it, and then adjust the temperature accordingly. Investing in new refrigerators or other kitchenware items may be expensive, but they'll be worth it in the long run as you start to save money.
Monitor Your Water Usage
Whether you are pouring yourself a glass of water, taking a shower, doing laundry, or doing anything else in your home that requires you use water, consider being more efficient in the usage. If you use a lot of water each month, not only is it bad for the environment, but it can also cost you a lot of money. Instead, opt for smart appliances and water purifiers that will help you monitor your water usage.
Avoid Drastic Temperature Changes
Whether it's an scorching hot or a frigid cold day, it's important that you avoid extreme temperature changes in your home. When houses or apartments are required to reach a comfortable level inside, it takes a lot of work to get there if you've left the thermostat untouched. Instead, do your best to keep everything set at a comfortable level throughout the year and you'll notice decreased costs on your energy bills each month.
Change Your Light Bulbs
One of the simplest changes you can make to your home to make it more eco-friendly includes changing the light bulbs. Changing to energy efficient light bulbs will not only require less energy to power, but they'll also last longer as well. This means that you'll save money in the short term, as well as in the long run.
Use Bamboo For Flooring
If you are looking to change the flooring in your home, hardwood floors are often a great way to go. However, solid wood or oak is incredibly expensive and bad for the environment. Instead, bamboo is an alternative that looks great and is just as lasting for the life of your home. And because bamboo grows back much quicker than large trees, your impact on the environment will be much less.
Make Your Garden Green
Making your home eco-friendly on the outside will help with the way things are inside as well. For example, a beautiful lawn that has green grass will make for an overall cooler temperature. In addition, you can add energy efficient watering systems that will ensure your grass stays a beautiful shade of green, without using too much water each time you clean it.
Minimize Plastic Usage
It may be easier to buy plastic plates and cups instead of buying home appliances, but this is not good for the environment. Although it's more of an investment, opt for flatware and silverware that you can reuse on multiple occasions. It may be easier to just throw away plastic, but it's not as easy for the environment to break it down.
Use Green Cleaning Products
When cleaning the floors, countertops, microwave ovens, refrigerators, or any other appliances in your home or apartment, be sure to use green cleaning products. These products are also safe to wash your kitchenware with, and the footprint on the environment is much less hazardous. Although green cleaning products may be a bit more expensive, they are certainly better for the lasting impression on the environment.
Use Less Paper
Finally, houses and apartments that use less paper are likely going to save money and help the environment. You may be a family that finds it easy to make quick notes for one another and leave them throughout your home, but this can add up and make a negative footprint on the environment. Instead, consider the fact that we live in a technologically driven world where you can send messages and emails to remind your kids of important information. Not only will this cut down on the amount of paper that you have, but it'll also reduce your trash waste each month as well.
Going green and turning your home in Bangladesh into an eco-friendly property is good for everyone. For you and your family, you'll live in a more comfortable atmosphere and save money on a variety of different costs each month. However, it's equally as important that you'll be making a positive impact on the environment and those around you. If you want to go eco-friendly, consider the options on this list for doing so with your home or apartment.