Property
Common mistakes when listing a property on Bikroy.com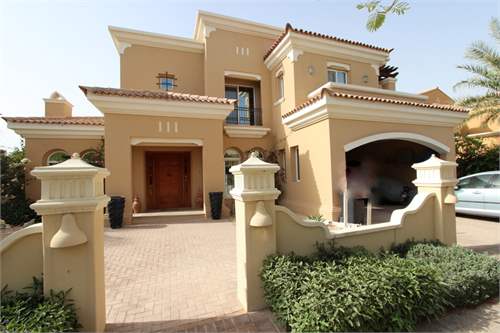 Whether you're trying to sell a private or commercial property, listing on Bikroy.com is an excellent way to attract Bangladesh buyers. The marketplace allows your property to be viewed by a wide audience.
However, just placing your ad on Bikroy.com won't always get results. If you want to have the best chance of selling your property quickly and for an excellent price, it's important to carefully create your listing.
We want our users to get the best prices when they list property for sale, so we've compiled this advice to help you create effective listings that will get results. If you want to get the most from Bikroy.com, be sure to avoid these common mistakes.
Vague Listings
When you are creating your listing, remember that details are very important. Some of the most ineffective listings on our site are those that are very vague. Entering, "land for sale," is not nearly as helpful as specifying the type of land, its exact location and features that are present.
Whether you are listing flats, a private home or another type of property, a great listing should include the following details:
-Property type
-Exact location
-Price
-Property age
-Number of bedrooms
-Number of bathrooms
-Utility information
-Included appliances
In addition to listing all of these basic details, you should also use your listing as a chance to brag about the best features of your property. If your apartments are equipped with large windows, be sure to mention that they have plenty of natural light in your listings.
It's also helpful to mention positive aspects regarding your property's location. Is your property close to mass transit? Are shops and restaurants within walking distance? Is it across the street from a popular school? When you include these items in your listing, you'll be able to attract more buyers.
No Photos
One of the biggest complaints that users have about online listings is the fact that they do not all include photos. A well-written description of your property is an excellent place to start, but you will always attract more attention by including photos in your listings. In fact, some buyers will not even take a second glance at listings that don't include any photos.
At times, sellers avoid adding photos because this takes some extra time and effort. It's true that taking and uploading photos requires a little extra work, but you can actually save yourself time in the long run by adding photos.
When your listing includes photos, you'll attract more buyers. This increases your chances of selling your property quickly, so the time you spend taking and uploading photographs is a worthwhile investment.
Poor Photos
Since we've explained the importance of adding photos to your listing, you also need to understand how important it is to include high quality photos. This doesn't mean that you need to hire a professional photographer with expensive equipment to photograph your property. It simply means that you need to be careful about the types of photos that you add to your listing.
You want to show your property in Bangladesh in the best possible light, so be sure that you only upload quality photos. If your photos are dark or blurry, a buyer can't get a realistic picture of your property. Poor quality photos can also give the impression that there are things about your property that you are trying to hide.
Taking photos in the middle of the day is a great way to ensure that they have plenty of light. Open the blinds and take down the curtains whenever possible, and take more pictures than you think you will need. This allows you to delete photos that come out blurry or dark.
As a general rule, the more photos the better when it comes to private and commercial property listings. When you're taking your photos, imagine that you are a buyer. What parts of the property would you like to see?
Start by taking photos of the exterior of your property from several different angles. Be sure to include the entryway and any outdoor living spaces. Next, take a photo of every room of your property. Try standing in different corners to see which angle provides the best photos. Don't forget to include detailed photos of any great selling points of your property.
When you list your property for sale on Bikroy.com and avoid these common mistakes, you greatly increase your chances of selling your property in Bangladesh quickly.