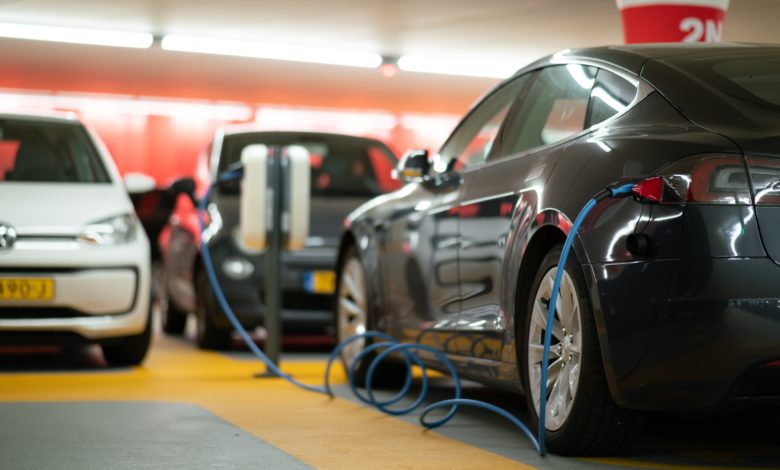 In the post-pandemic world, there are plenty of well-known terms- 'New Normal', 'Online Shopping', 'Outbreak', 'Quarantine', and many more. Besides all of these Electric Vehicles, there is something we are about to hear about in the upcoming days.
The initiative to bring Electric Vehicles was to protect the environment, but due to the economic slowdown from last year, it has become a necessity here in Bangladesh.
Here we have assembled some major aspects you should know about the Electric Vehicle project in Bangladesh and the summary of current car prices in Bangladesh.
Government Initiatives Towards Electric Vehicles (EV) Projects in Bangladesh
The government transport organization, Bangladesh Road Transport Corporation (BRTC) is about to launch 50 electric buses to the local transportation for long routes. This project will be financed by the joint venture of the Bangladesh government and foreign investors. 
Bangladesh Road Transport Regulatory Agency (BRTA) is also working on a draft policy for the domestic manufacturing of Electric Vehicles in the country. This draft also discusses the Electric Vehicle fueling station and tariffs.
On the other hand, the Ministry of Industries has drafted the Automobile Industry Development Policy 2021. This policy aims to develop an electric automobile industry within the country and start manufacturing soon.
The Advantages of Using Electric Cars in Bangladesh
Electric Vehicles are becoming more mainstream in some developing countries like Bangladesh. The costs are also decreasing and offering a wide range of benefits for switching.
From the environmental impact to saving up your costs on fuel, energy, and tax, Electric Vehicles will help you save a huge amount of money. Some other benefits of Electric Vehicles will be:
Cost of Electric Vehicles: EVs can offer a long-term value which can be excellent for drivers who are looking for a cheaper vehicle. Like any other traditional vehicle (petrol or diesel), Electric Vehicles will also be sold based on their model, features, and type. So, like traditional vehicles, Electric Vehicles will be available in different price segments too.
Easy and Cheaper Maintenance: While the buying expense of an Electric Vehicle can be similar to traditional vehicles, the maintenance cost can be significantly cheaper over the lifespan of the vehicle. In contrast to rising fuel costs (petrol and diesel), an Electric Vehicle can provide you with facilities like lower tax incentives, fuel efficiency, and cheap maintenance.
Environment Friendly: With zero tailpipe emissions, Electric Vehicles will be greener, cleaner, and more environmentally friendly.
Energy Efficiency: Compared to internal combustion engines, Electric Vehicles are way more efficient. That means you need less energy and money to roam around your favorite places.
Easy Charging: Charging your Electric Vehicle will be easier, quicker, and cheaper. After installing the machine, you will be able to charge your vehicle by simply plugging the cable. Most electric cars can take a full charge within 4-5 hours so that you can easily move around to the places.
Quiet Driving Experience: While switching to electric cars, drivers can notice the quietness of the vehicles which will give a far more relaxing driving experience.
The Drawbacks of Using Electric Cars in Bangladesh
Besides several advantages, there are some disadvantages of owning an Electric Vehicle in Bangladesh. Some of them are:
Initial Costing: The initial cost of owning an electric car could be a higher margin. But if someone wishes to drive the car for long periods, it can be value for money. This is because of the low maintenance cost and operational cost of an Electric Vehicle.
Infrastructure Issues: This is where Electric Vehicles continue to miss out on traditional vehicles. Where there can be upgradable Electric Vehicle infrastructure in urban areas, installing these in rural areas, and highways will be challenging. The charging period is also noticeable, no one will wait for hours in a high way to charge their vehicle.
After-Sales Support: The upcoming electric cars in Bangladesh can face some post-sale issues. We will need expert technicians who are specialized to maintain and repair an Electric Vehicle. The charging points should also be installed in areas that can serve most of the drivers.
Tips Before Buying an Electric Car in Bangladesh
Thinking about buying an electric car after launching? Here are some tips you can follow:
Should you buy a new electric car or a used one? You will get a used electric car at a low price but you might face some issues after purchasing. As a newer technology, we suggest going for a new one.
Which features are you looking for? Modern Electric Vehicles are coming with tons of exciting features, but they will cost you more. So as a first-time user, pay for the features you truly need.
Know the range you need: The batteries of your electric car will be costly, so plan out the time range you are going to use daily.
Have a recharge plan: You might have to use the nearest charging station to charge your battery. So, have a recharge plan just before stepping in to buy an electric car in Bangladesh.
In Closing
The future of driving is electric.
With exciting new technologies, it's only a matter of time to step into the new era of driving for the car market in Bangladesh. We hope this write-up will give you an inside-out of owning an electric car in Bangladesh.
Happy Shopping! 
FAQ
What is an eco-friendly car?
An eco-friendly car or a green car or a clean car is a road vehicle that produces less harmful emissions to air than internal combustion engines.
When will electric cars launch in Bangladesh?
With domestic and foreign funds manufacturing capacity, the expected time of launching electric cars in Bangladesh is around 2022.
How much will an Electric Vehicle cost in Bangladesh?
According to
DATABD
, the expected selling price of Electric Vehicles will be:
| | |
| --- | --- |
| Electric Vehicles Type | Expected Selling Price in BDT |
| Motorbike | 50,000 – 1,50,000 |
| Sedan | 1,20,00,000 |
| SUV | 2,50,00,000 |
| Hatchback | 80,00,000 |