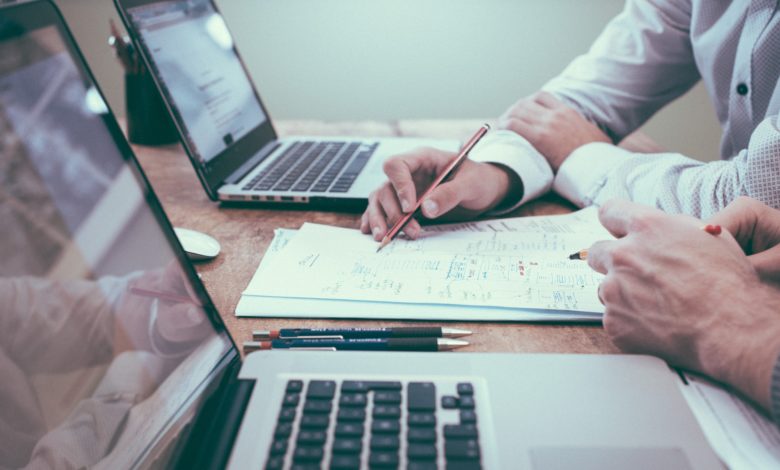 Small business owners have to move around for different sorts of work most of the time. But can anyone handle finance issues? No, even a simple record-keeping mistake can become a headache. This is why you need to be around a certified Accountant, who can help in many ways besides paying tax.
Looking for an Accountant and finding the best accountant for your small business are two different things. Hiring someone suitable is undoubtedly a hectic task. So, before you make your move let's discuss what an Accountant does and opportunities for Accountant jobs in Bangladesh.
What does an Accountant do?
The moment you start to launch a small business, you need to prepare a lot of tasks to perform: planning and regulating business activities, developing brand awareness, creating a marketing budget, determining sales tactics, maintaining the budget, and many more. On the other hand, an Accountant specializes in finances, doing financial analysis, and preparing tax returns.
An Accountant will analyze your financial statements, find ways to keep your cash flow smoothly, and they are also experts in tax laws. A good Accountant will assist you to maintain a productive tax season.
Does every small business need an Accountant?
If you have any experience working as an Accountant then it's alright, otherwise, you should look for a professional Accountant. At least you should go for a financial advisor.
There are several reasons why you should look for an Accountant and having tax planning assistance is one of the most important among them. They can help you to deduct numerous costs you never knew were around. An intense study on the tax and financial plannings can help your startup thrive in the short and long run.
As a startup or new business, it's hard to hire a professional Accountant most of the time. But with times, when your tasks need to be monitored- you need to hire someone.
How to hire an Accountant for small businesses?
Even if you are hiring someone as a part-time or contractual employee for an Accountant role, it can benefit your organization in many ways. To get a great hire here we have discussed some major aspects to look for:
Determine your level of financial support in the first place. To do so, review your financial records and cash flow documents. If the documents are in a complicated format, you should hire a qualified Accountant. If you are good with the documents and need some assistance to handle the tax-paying season, you can go for a part-time Accountant who specializes in tax.
You are about to open a new business but have less idea about the industry, an Accountant with relevant industry experience can help you to flourish.
Prepare interview session
To hire the best Accountant, you need to come up with an important set of questions to ask. The answers will help you to understand whether you are on the right track. Here are some questions to go with:
Have you ever made a mistake with your financial documents? If so, describe how you solved it.
Share the challenges you have faced as an Accountant.
Tell us about the software tools you use.
What sort of financial reports do you make regularly?
If you identify the person who could be a good fit with your company culture, you can ask some personal or team-based questions as well.
Post a job in an online portal or accounting firm
You can find the best Accountant as an employee in several ways but posting an ad searching for an Accountant job in Bangladesh can be the best way to do so. Pick the best online job portal in Bangladesh and post your ad to find the right candidate. 
If you are searching for Accountants for your start-up, things can be a bit daunting. In that case, you better ask your requirements at an accounting firm. You also need to remember that firms are good for accounting services for a longer period.
The work is not over yet. You have to onboard your new hires. The way of onboarding employees can differ on their experience level. If you hire someone seasoned veteran, the onboarding will likely consist of letting them know about your organization.
Besides, you need to prepare and share a guideline in place during onboarding. Measure your accounting success over there and make sure you both are on the same page. Then you can arrange meetings with different departments with whom he/she will work.
In case you can't afford to hire an Accountant for your business
If you are in your preliminary business stage and can not afford an Accountant, don't worry. Several accounting apps can be a solid substitute for an Accountant and can help you to keep your financial tracks organized. Here are some features your accounting system should consist of:
Automated record keeping: There is software that will automatically keep track of your spending, manual bookkeeping, and other accounting-related tasks.
Generate financial reports: Besides automating your records, many software can automatically generate reports. For example, if you wish to get a report on a particular day each month, the tool will take care of that.
Mobile application: Mobile accounting apps ensure that you are always aware of your financial reports when on the move. This is so useful for small business owners because they need to travel to different places while focusing on business tasks.
In Conclusion
A professional Accountant will remove a lot of financial hassles to run your business smoothly.
We hope this write-up will help you to step ahead in searching for the right Accountant whom you can truly count on your businesses.
Happy hiring!
FAQ
How to hire the best accountants in Bangladesh?
To hire the best accountants in Bangladesh, follow these simple steps:
Know your requirements
Prepare interview session
Post a job in an online portal or accounting firm
Onboard your Accountant
How much an Accountant should pay in Bangladesh?
Based on experience and skill set, the average monthly salary of an Accountant can be around BDT 4,00,000. The amount can vary depending on the job location too.
Is Accountant a good career in Bangladesh?
Despite challenging educational periods, being a Chartered Accountant is one of the most lucrative professions in Bangladesh. Being a growing country, every year the demand for Accountants is increasing here in Bangladesh.
Which are the top Accounting careers in Bangladesh?
According to BikroyJOBS – #1 Job Portal for Entry-level and Skilled Jobs, the most demanding accounting professions are:
Accounts Assistance
Audit Officer
Bookkeeper
Accounts Trainee
Company Secretary
Back to top button