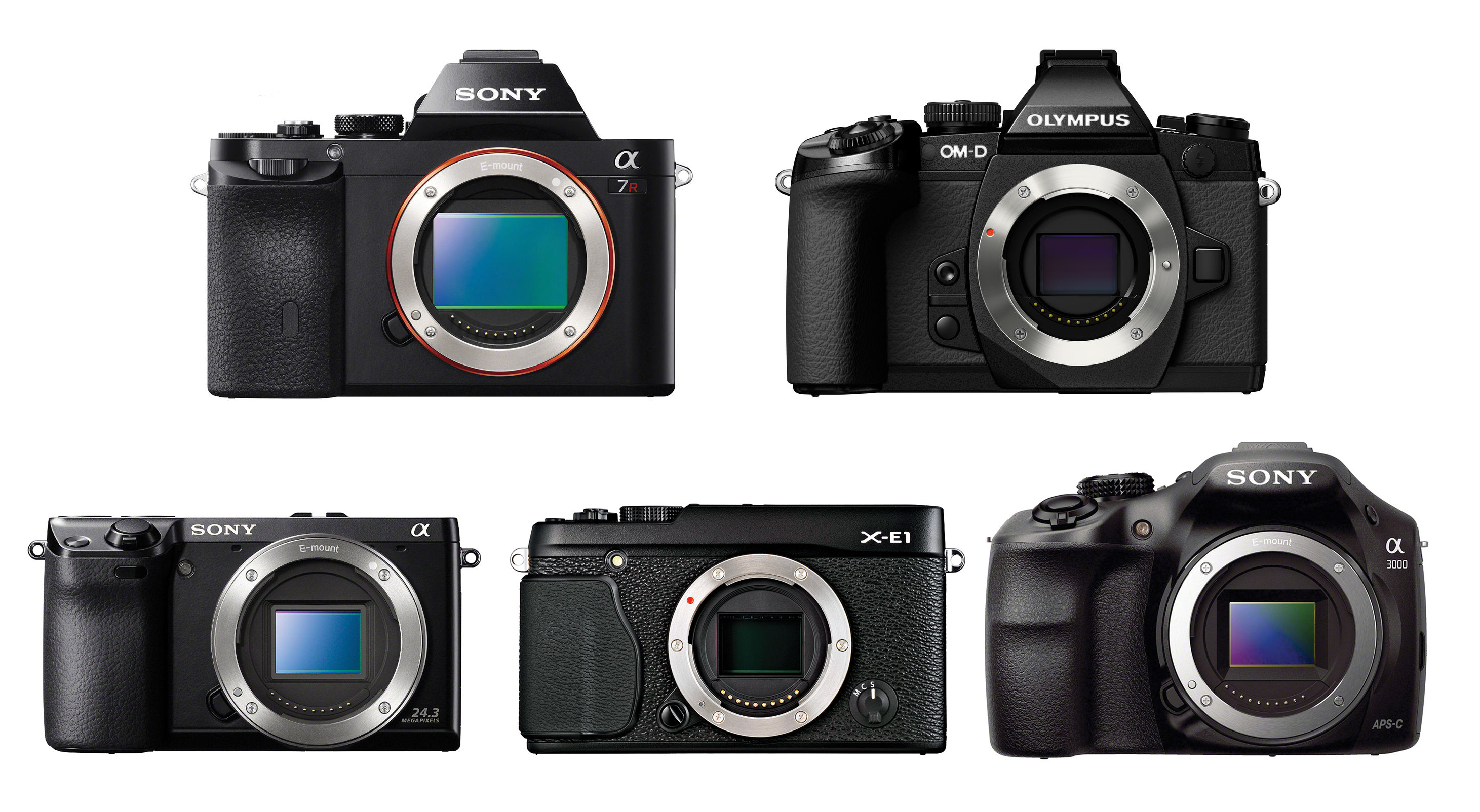 Everybody and their grandmother's surly neighbor is suddenly a photographer. Everyone's got a camera of some kind on their smartphone or tablet and it's showing in the likes of Instagram and Pinterest. Anyone that can click a shutter is posting and boasting.
But even the novice to the photography field can tell you there's still nothing like holding a camera in your hand. There is no better way to capture a beautiful image.
If you do have an interest in photography, consider getting a good digital camera. Today's technology in the field gives the newcomer a tremendous range of options and features when buying their first camera. This can make it difficult to decide what the best camera is to start with. All cameras are not created equal and it's the first lesson to learn. Hopefully, this guide will break down what you should be looking for in your first camera and how to find the one that works for you.
First Steps
Determine how interested you are. Will you be taking pictures casually, like family photos and friends at parties? Will you be exploring nature or catching sunsets from atop grand vistas? You need to decide what kind of time you are going to put into photography. If your intent is to grow professionally, you may want to invest in a solid camera like a Sony NEX-3N. This is an exceptional model that's easy to use and offers enough features to help learn about taking good pictures.
Now it's time to decide what you're going to take pictures of. If, as stated, you're going to take pictures of the family barbeque or the new baby crawling, you could probably go with one the less expensive point-and-shoots, like a Panasonic Lumix. They're small and compact, have basic features and won't require a lot of fidgeting or adjusting.
If you're planning to do something dynamic, like taking pictures at sporting events or community events like parades, you want a good lens. The camera should have good reaction time. Features like auto focus and solid stop motion are going to be a must. This is going to cost a little more, of course, but when you see the results, you won't just impress your friends. You'll impress yourself.
If you're looking at other unique areas of photography, say capturing nature or portraits, again, you should be looking at cameras that do this well. Ultimately, if you want to take the best pictures that you can, buy the best camera you can afford. Don't waste money on large fancy cameras that you'll have to lug on your shoulder with a bunch of accessories just to take vacation photos. But if your plan is to take striking shots of the Somapura Mahavihara, consider a higher end camera.
Your time needs to be taken into account as well. If you are planning to take a lot of pictures, you may want to get a nicer, sturdier camera. Chances are the more you use it, the sooner it will need to be replaced. The chances are even greater that the more you use it, the more you are going to want to eventually upgrade to a camera with better features. Better to save some money and have that nicer camera now as opposed to buying a second camera later.
Digital or Analog?
Analog. Even the most old-fashioned professional is going digital. With that increase in demand, analog cameras have really come down in price. You can get an extremely affordable, high quality analog camera compared to a comparable digital camera. The Canon AE-1 is an affordable 35mm camera with manual focus, a great first buy for the serious hobbyist. While an analog camera won't come with typical low end digital issues like noise, you can expect grain, an age old analog problem. Also, developing the film can up your budget considerably. Even if you do it yourself, you have to maintain supplies and a space. If you do choose to go analog, remember to always get your prints on a CD.
Digital. The most advantageous aspect of the digital camera is it's becoming the most common platform for photography. There is also no need to worry about developing film. Best of all and very important to the photographer, digital cameras allow you to see the image you've taken immediately. You can retake shots you don't like right away and save money by not having a group of developed photos you don't want. It's a primary reason why beginners should lean toward the digital format. The Fuji FinePix S2000HD has been rated the best camera for beginners by CNET. It has face detection and a view finder that makes getting the right shot a no fuss no muss process. Lastly, you can upload images anywhere, distribute them easily, edit pictures and print them on high quality paper via a printer or with a service.
Due Diligence
Use the Internet to your advantage. Find out everything you can about the type of camera you're interested in, the manufacturer and the field of photography you're most likely to explore. You can find reviews, forum discussions, user experiences and price comparisons. Learn what accessories you could possibly end up needing to take the best pictures you can or will make things simpler. See if you can find pictures that were taken with the camera by searching for [camera name] sample pictures.
Look at your first camera as a long term investment. This is the time to find the best cameras for sale. Most photography retailers with a brick-and-mortar store have a website. This gives you the opportunity to compare their offerings with online stores. You may even be able to find a great camera in the classifieds. Be prepared to spend a little more than your budget if it means getting a product that's going to give you a long lasting and impressive return.
Other Considerations
One great advantage about the digital camera is the ability to create video. Most are capable of hi-def recording, which looks incredible on other mediums, like your monitor or HD television. With the Nikon COOLPIX L820, you can expect to become a director as well as photographer because this camera comes with a wide range of accessories that will not only let you take sharp images with 30x zoom but quality video.
Make sure any chosen camera has a solid battery life and rechargeables. They should have a sturdy frame and resistance to dust, water and freezing without needing a separate case. That would mean you could take your camera with you into less than dreamy climates and not worry about it. As opposed to resolution, focus on no less than six megapixels. You may decide to turn one of your masterpieces into a poster. You'd hate for it to show as less than stupendous and megapixels guarantees better enlargements and cropping.
(Yes, these features do pertain to digital cameras but this is a beginner's guide and we are strongly suggesting it as the better choice over analog.)
Conclusion
There you have it, a starter guide for buying your first camera. We hope it's the beginning of an exciting new phase in your life.