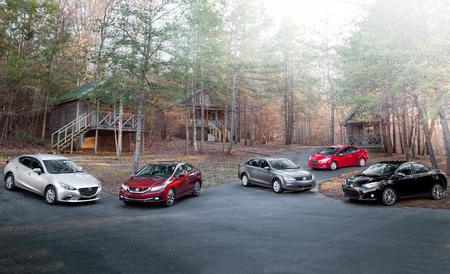 Buying a car is a serious investment. When you're spending a small fortune on something, you better make sure it's exactly what you expected. With new vehicles, you already know what to expect as far as condition goes. Everything should be pristine inside and out. Two new Toyota Camrys of the same year are practically identical, and the same goes for two cars of any other make and model. Unfortunately, things aren't so simple with used cars. The condition of two used cars, same year and model or not, depends solely on their histories. Buying second hand cars is a much more complicated process because there are so many other factors you must consider if you don't want to get ripped off. The following are ten important considerations for buying a used car in Bangladesh–or really anywhere in the world.
1. Does the Car Show Signs of Damage and Repair?
When you first meet up with the seller to check out the car, take your time to inspect it closely. There should not be any obvious signs of damage unless the seller warned you about it ahead of time. Things like major dents, scratches, rusting, missing parts, and cracked glass should automatically be a red flag for you. External imperfections signal a vehicle that may have been neglected or involved in an accident. After examining the outside if the car, head into the cabin to review the condition of the interior. Check the seats, floors, and ceilings for stains, tears, peeling, and foul odors. If it looks like the seller tried to patch up the ride before your visit, he or she may be trying to hide something. Amateur repair jobs involving tape, glue, sewing, poorly done welding, painting, and more usually suggest a quick fix that conceals a bigger issue. Pass on cars that exhibit multiple signs of damage and unprofessional repair. Also check our latest post on it Consider These Facts Before Buying Second Hand Cars in Bangladesh.
2. What is the Mileage On It?
One major concern with buying a used car or reconditioned cars in Bangladesh from online classifieds, a friend, or a used car dealership is whether or not it runs reliably. Typically, a well-used car will have degraded to a greater extent than a car that hasn't been driven as much. One indicator of how frequently a car was used is the current reading on the odometer. Generally, a car that's raked up over 120,000 miles is considered to be well-used and worn. It's best to stay away from vehicles that have that kind of mileage because they may have significant parts wear. Instead, go for a car that has less than 50,000 miles on it. Ideally, you'd want a second hand car with no more than 30,000 miles on it. One thing to take note of is that odometers can be illegally reset by sellers to make the ride more attractive, so the numbers displayed might not be representative of the actual condition of the car.
3. How Old Is the Seller?
If you're buying from a private party, pay attention to the appearance of the seller. If the individual appears to be very young in age, say late teens to mid-twenties, there's a good chance that the driver has engaged in risky driving behaviors. Young drivers tend to speed, joke around with passengers, call or text while on the road, eat and drive, or engage in other reckless behaviors more frequently than older drivers. This means that the car being sold may have suffered from damages as a result of an accident or multiple accidents, even if it's not apparent to you. To err on the side of caution, purchase from private sellers who are 30 years of age or older. If you planning to buy a car for your family then check here Choosing the Best Family Car in Bangladesh.
4. Smoker or Non-Smoker?
If you do not smoke, a car that smells like smoke can be a big problem. Cigarette smoke penetrates the fabrics in a car, and the odors can remain for many years after the car has been handed off to you. In fact, you would be victimizing yourself to third-hand smoking by driving a smoker's car. The smell can also transfer to your clothes, hair, and even skin. Any initial signs of smoking should steer you away from the purchase. If you are a smoker, however, this one shouldn't matter.
5. Is it a Sports Car?
Let's be honest. The top reason people buy sports cars is so they can drive fast. Even car collectors who buy cars just to have them test out the abilities of their performance cars from time to time. If you're considering the purchase of a used sports car, be aware that sports cars in general are likely going to be in shoddier condition when placed on the pre-owned market. Their original owners will typically have already taken them to their limits before passing them on. It's rare to find a used Mitsubishi Lancer Evolution or Honda S2000 in excellent condition, for example. On the other hand, like-new Honda Accords and Mitsubishi Lancers can be found in abundance. Another thing to remember is that insurance for performance cars is usually more costly.
6. Is the Car Leaking Fluids?
If you notice fluids leaking from the reconditioned car during the initial inspection, that should be a deal-breaker. Leaky fluids are never a good sign. Whether it's coolant, oil, or fuel escaping from their respective containers, don't take the bait when you see suspicious liquid on the ground. Get some more tips to buy a used car here Tips and Tricks to Buying a Used Car in Bangladesh.
7. Think About Long-Term Costs
One of the top reasons people buy used cars is to save money. However, the savings of buying an inexpensive second hand ride may be short-lived. A shoddy pre-owned vehicle may require regular visits to a service center, and all of those repairs are going to add up. You may end up paying far more to get a car running reliably than to buy it, and it's probably not worth the trouble.
8. Is There a Warranty?
Most used cars or reconditioned cars do not include any kind of warranty. This is especially true if you buy from a private seller. Certified pre-owned vehicles may come with limited warranties, so buying from a reputable dealer is your best bet if you want some kind of guarantee.
9. How Much Does the Seller Want?
Price is always a consideration when buying anything. When it comes to big-ticket items like a car, price matters even more. Do your research before settling on the price asked by the seller. Resources such as Kelley's Blue Book can give you a good estimate of what the car is actually worth so you can gauge whether or not the offer is a fair one. If you really want a car that seems overpriced, try to negotiate the price down.
10. Buying Used is Always a Gamble
In the end, you're always taking a risk by buying used. Even with a car history report, you won't know how an owner cares for his or her vehicle on a daily basis. Good maintenance is key to keeping a car running well and looking good for long, so either you get the official documents from sellers, or you take their word as fact.
You should always do in-depth research on the specific model that you're looking for before participating in any transaction. When buying a used car, research is especially important because you never know exactly what you might be getting yourself into. The best way to approach a used car purchase is to ask the seller a lot of questions and to examine the car very closely before handing over any money. It would be wise to bring along a friend who's keen with cars so that you can get a second opinion.
FAQ
Where can I buy used cars in Bangladesh?
If you are looking for an used car or a reconditioned car that can meet your needs, you can visit Bikroy.com – The Largest Marketplace in Bangladesh. Here you can search, compare and buy all sorts of cars within your own location and budget!
Is it safe to buy used cars in Bangladesh?
If you have a lower budget and you need a family vehicle that can meet your daily requirements, buying a used car can be a great solution. We always suggest to meet your seller in a safe place and bring professionals to make suere that you are getting a good deal on cars.
Are used cars cost cheap in Bangladesh?
You can find, compare and buy used cars from Bikroy.com. These second hand cars are reasonably cheap than the new and reconditioned cars. To get the best deal on cars, browse through listings and use filter options.
Facebook Comments