Mobiles
How to get the best deal when selling your mobile phone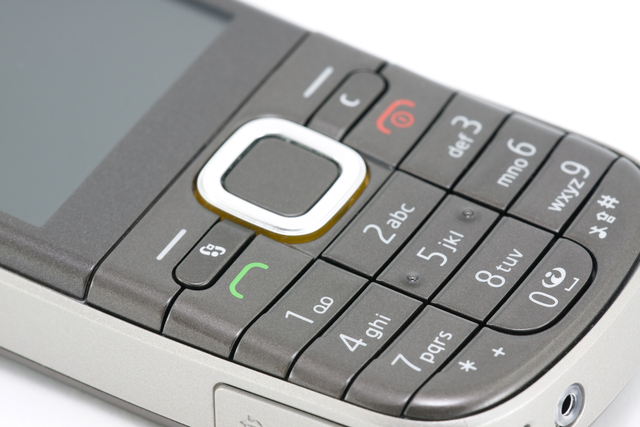 If you have old electronics cluttering up in your closet, then you might want to consider selling some of them. In particular, mobile phones are very popular for resale, as people around the world are consistently looking for new devices to purchase. That being said, there are certain things that you should keep in mind when you are selling your device, especially if you want to get rid of it quickly and also get the most money possible. Here are some tips for how you can get the best deal when selling your mobile phone to another person.
Find The Phone You Want To Sell
If you are someone who has multiple different handsets that you don't use anymore, you aren't alone. In some cases, people may break their phone or drop it in water, while still holding onto it rather than throwing it away. However, what happens more often is that people upgrade their phone because technology is continually upgrading and they want to get the best mobile phone possible. Whichever of these circumstances you fall into is fine, but the first thing you'll want to do is fine out which phone, or phones, you want to sell.
Consider The Value Of The Phone
After you've found the phones that you want to get some extra cash for, then it's time to determine how much money you think you can get when reselling it. If you try and sell your mobile phone for too much, then it's unlikely that you'll get any interest and you'll just be stuck with your device for longer than you'd hoped. Instead, it's important to find out what other similar devices are selling for, in order to ensure that you price yours at the same value. For example, you may have an Apple iPhone that people really want, which means that you'll be able to get more money for it. Before you come up with an arbitrary number, determine how much your phone is valued at and how much you can get when selling it.
Don't Give Up On Broken Devices
It's also important to keep in mind that you shouldn't just discard of your old phones that are broken. There are plenty of people around the world who are interested in buying old phones for parts and they will still pay you for your device. If you have one model of a Sony phone, someone may be interested in buying parts to fix other Sony devices or simply replacing their current device with yours. Many people throw their devices away if they are broken, which means they are missing out on the potential to get a bit of cash back for something they probably paid a lot of money for.
Know Where To List Your Device
There are a variety of different options to choose from when selling your mobile phone. One option is to post your phone in the classifieds, as this will allow for you to meet others in your geographic area that are interested in your device. This is especially true if you have a Nokia phone or any other model that is specific to your geographic region. Furthermore, finding the best place to list mobile phones for sale will also help you get more attention to your device, which can spice up competition and lead to you making more money once you sell it.
Clean Up The Appearance Of The Mobile Phone
Before you list your device, it's important that you make it look great physically. This is even true in the event that you are selling a broken device. When you take photos of your mobile phone and then upload it for potential buyers to see, you'll have much better luck selling it if the device looks good physically. Even if you have a Samsung phone that has scratches or other blemishes, get rid of any dust or buildup before you take photos and post them online. This will appeal more to potential buyers and make your phone more desirable.
List Key Features
Once your phone is cleaned up, be sure that you list it appropriately with all of the features that it has. Prospective buyers will want to know if phones have cameras on them, or if it's an older device without this technology. Furthermore, you'll want to list all of the features that are specific to that device. For example, you may have a Blackberry phone that works with BBM, which may interest those who want to connect through that method of messaging.
Be Sure To Wipe All Content
Before you pack up your device and ship it off to it's new owner, be sure that you wipe it clean of all of your old content. The first thing that you should clear is your contacts, as this will ensure that the new owner doesn't have information to your friends. Furthermore, consider deleting all of your personal information so that you don't put yourself at risk of being exposed personally. You'll also want to wipe your phone clean of apps, emails, documents, music, photos, and anything else you may have on the device. If you have an HTC phone, these are very easy to wipe clean, as you simply will have to reset the device to it's factory settings.
Package With Care
Your phone is a technological device that people will want to get in the same condition that they purchased it at. Therefore, if you sell your device online and you have to ship it, be sure that you take the time to diligently pack it with care. This may include adding extra shipping peanuts or you can even use Styrofoam to ensure added support. The amount of protection you add is up to you, but keep in mind that if the person who is buying a mobile phone isn't pleased with their purchase, they'll likely want to get a refund.
Selling your old mobile phone is a great way to get money for unused electronics. But before you try and sell your device, be sure to consider the tips mentioned here to get the most money possible.