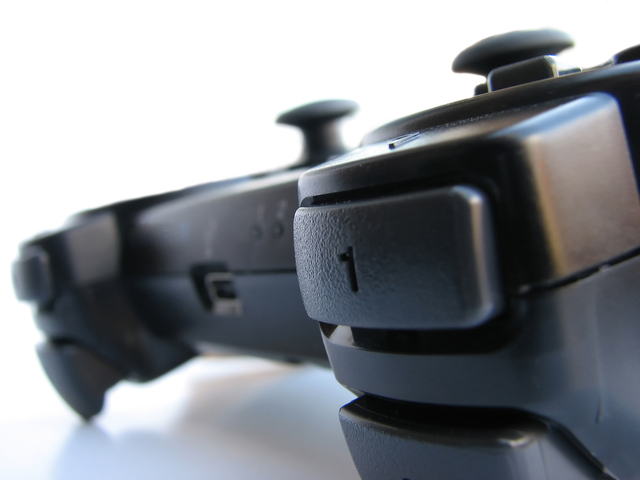 If you have children who keep asking you for a video game system, you certainly have a lot of options to choose from. Depending on the age of the child and the personal preferences that you have, each system has it's own benefits that make it a perfect addition to your household. If you are in the market, here are the best video game systems for kids that everyone will be sure to enjoy.
Xbox One
The Xbox One is the latest release from Microsoft. Coming off a long line of successful predecessors – the Xbox and Xbox 360 – the One gets even better upgrades to make it more enjoyable by kids. The Xbox One has an 8 Core CPU that makes it one of the fastest gaming systems on the market. This means that users will be able to play all of their favorite games, without having to worry about loading time in-between each scene. Add in the addition 8GB system memory and 500 GB HDD, players also won't have to worry about their system bogging down as they load up their One with trophies, user profiles, and other downloaded content.
What's even better about the Xbox one is that it utilizes other gaming elements that your children will enjoy even more. The Xbox Kinect is an added sensor that lets your kids get active and move around while playing. If you are a parent that is worried about video game addiction and the effects it has on the body, the Kinect will help your kids stay active. In addition, many Xbox One games offer a split screen that can be accessed if you have a tablet or smartphone.
With Xbox Live, you can also buy video games and download them digitally to your Xbox device. In addition to thousands of titles that are specific to the Xbox, you can also find classic computer games that you can download as well.
PlayStation 4
The biggest power player aside from Xbox One is the PlayStation 4. This device follows the PlayStation 3 and has added power and graphics that make for a truly unique experience. The PS4 comes with an AMD next-gen Radeon graphics engine that is clocked at 800mhz. This means insanely fast video quality that your kids will truly enjoy. Much like the Xbox One, the PS4 also comes with a 500GB hard disk, as well as 8GB GDDR5 internal hard drive.
Those looking for an alternative to the Xbox Kinect, the PlayStation Move is an equally enjoyable peripheral device. The Move comes with a controller that the user can attach to their body, and then use it to get active in their games. In addition, users can access the PlayStation Store, which offers plenty of cheap video games for download. In some cases, you may even be able to find free video games during special promotional periods. The PS4 is one of the top video game console opotions on the market and your kids will surely get plenty of enjoyment out of it.
move
Sony PSP Go
The Sony PSP Go is a great option if you want to give your kid a game console that they can take with them on the go. This system offers many of the PlayStation video games that you can find available on the PS4, just in a less quality version. The Sony PSP Go is perfect for long weekends, road trips, and even for those that don't want to dedicate a TV in the house to setting up a gaming system. There is also a load of gaming options available at video game stores that will keep your child interested in their PSP Go for quite some time.
Nintendo WiiU
The Nintendo Wii offers a lot of great options in terms of video games for kids. This system targets younger users, so it's often consider to be the more family-friendly version over the Xbox One or PlayStation 4. If you were a big fan of Mario, Zelda, or any other classic video games when you were younger, you'll be happy to know that your child can find the same video games for sale for the Nintendo WiiU. Not only is the WiiU great for your kids, but it may be the best option on the market that is perfect for your entire family.
Nintendo 3DS
Much like the PlayStation, Nintendo also offers their own portable version. The Nintendo 3DS lets kid play all of their favorite games with 3D technology. Nintendo is routinely releasing new video games for the 3DS system, making it a great option if you are looking for something that won't quickly lose it's value and find its way to the bottom of your kids toy closet. You can also find many used video games for the 3DS, which is a great way to save money and still make sure they are entertained.
Tablets And Smartphones
If you don't want to buy your child a gaming system that is specific to only games, then consider buying them a tablet or a smartphone. In most cases, they may need a smartphone in order to keep in contact with you or they could need a tablet for school. Luckily, many tablets, such as the iPad, offer countless video game options that are a lot of fun. They can even find online video games that allow them to play with their friends. In addition to tablets, many smartphones, such as the Apple iPhone and Samsung Galaxy, offer gaming options right from the palm of the player's hand. Many parents opt for a tablet or a smartphone because it's cheaper than buying a new system, but it's also functional with a device they already have.
If you are looking to get your child a gift they'll love, be sure to consider the options here for a great gaming system.