Vehicles
Guide to Buying a Used Car in Bangladesh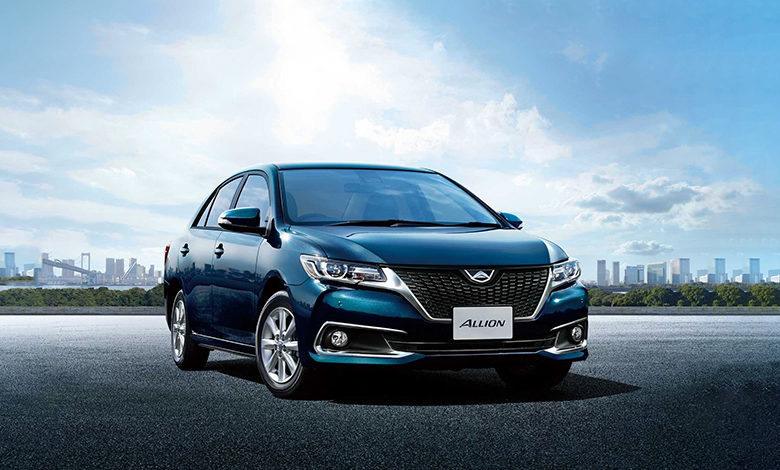 Although there are some things that we need to keep in mind beforehand, buying a used car in Bangladesh is generally quite straightforward, can get us a great deal, and often save us a lot of money. As you would need to spend time looking around and negotiating, it is advisable to do a bit of homework in order to find the most suitable car. Today we will discuss six pro tips for buying a used car in Bangladesh.
Determine Your Expectations
Before walking into a transaction, you need to know what type of car you want. If you are looking at used cars and want something for your entire family, then you will want to see large cars. On the other hand, if you want a car just for yourself, you might look at a sedan. Going further, you can look at the model specifics. So you might need to decide whether you prefer a Corolla over a Civic before contacting the seller.
Places to Look for
To start out, the best place to look for a used car is online. Bikroy.com – the Largest Marketplace in Bangladesh is always there to make your search easier. You can find the largest collection of used cars in Bangladesh here. Alternatively, you could also look at Facebook groups and pages. Regularly following these platforms will give you an idea of the car price in Bangladesh as well. Remember, the more vehicles you look at, the better chance you have at finding the one you desire. Whatever means you choose, be extra careful while dealing and do all you can to verify whether the seller is genuine.
Conduct a Proper Inspection
This is especially important for second-hand cars. You need to know what condition the car is in, as that should also determine the price you pay for it. You should first look under the hood and look for any serious issues such as leaking oil or other fluids. Look for anything else out of order. Next, find out if the sensors, electronics, gears, doors, windows, carpet, seats, etc. are okay. After checking out the interior, inspect the paint job, and look for any dents or scratches. It is always a good idea to ask the seller about the car's engine condition, intact chassis condition, accident, and maintenance history. Remember, certain beat-down conditions, especially in regards to how it looks, are totally acceptable for really old cars – provided that it still performs its basic functions safely and that you are getting a very good deal on the purchase.
Take a Test Drive
Once you have found a vehicle you like, you might want to get the feel of it by taking it out on a test drive. This will save you a lot of time in the long run. Perhaps to get an expert opinion, you can bring along a mechanic who can listen to the noises of the engine and transmission. A good 20-to-30-minute test drive can let you test the speedometer, indicator, breaks, air conditioning, and other parts. If you think there might be a serious mechanical problem, do not hesitate to walk away from the process. In fact, this is a rule of thumb to do at all times – always avoid taking any big risks when buying a used car.
Check the Documents and Paperworks
Even with proper inspection and background checks, you can almost never rule out the possibility of the car turning out to be a stolen one. It is imperative to check all the necessary documents – registration paper, tax paper, insurance paper, valid fitness certificate, anything – the more the better. Cross-check the information stated in the registration certificate with the car such as registration year, model year, chassis number, etc. Tax papers reflect the payment history. Verify if there is any discrepancy in making payment for past dues. Insurance papers show if the car falls under any insurance coverage and if so, make sure that the prior payments are made. This is a very crucial step as after this, the negotiation will begin and you will definitely want to grab the best deal for you.
Negotiate Like a Pro
First, you should know the true value and condition of the used car. If the owner listed it at or above the current market rate, you have grounds to haggle quite a bit. But if the owner's price is already close to being reasonable, then it might take some effort to get it further down to your exact desired price point. By looking at the car, you can point out any issues such as a broken headlight or strange noises. You should ask as many questions as you can about the car. Finally, when you make your offer, show that you are prepared to walk away from the transaction. The seller is likely to make concessions when they see that you're ready to cancel the deal if you think the price isn't fair, especially if you've brought the money with you. Great negotiation skills can help you get your desired car without breaking the bank!
Conclusion
Buying a car is by no means a quick process. A great deal of planning and thinking is required. Sometimes it can take months to decide, and you must consider your long-term wants and needs. At the same time, you should look at other costs such as car parts and insurance. Ideally, you should inspect the car thoroughly and take it for a long test drive. And finally, it is better not to agree on the first offer while negotiating. In fact, you might be able to knock the price down significantly by spending at least 20 minutes on negotiation. We hope we have been able to incorporate all the necessary information you need while buying a second-hand car in Bangladesh. A little research will definitely save you a lot of time in the long run.
Got a used car for sale? You might want to know how Bikroy.com is changing the used-car trading in the Bangladeshi landscape!