Property
Home Security System: How to Choose Yours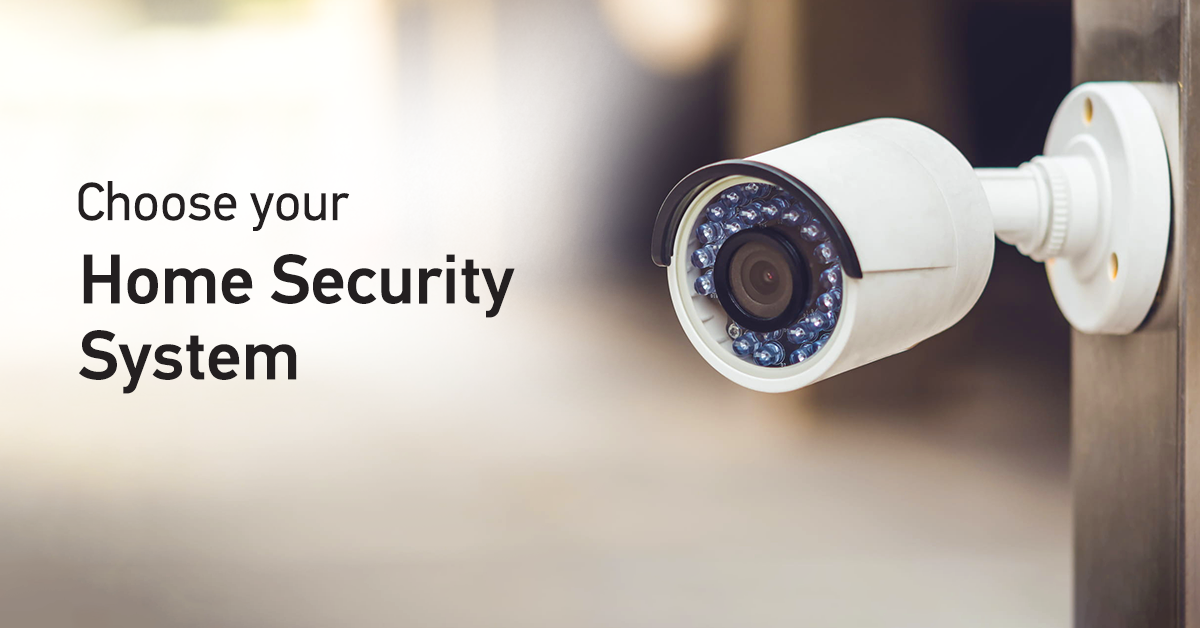 (Image credits goes to istockphoto.com and jakkritpimpru)
Whether you live alone or with family members, having a security system installed in your home can save you from numerous mishaps. In a congested urban location like Dhaka where people are always bustling around, intruders can often easily break into your home without you having a clue. This is where a security system really comes in handy.
Home security doesn't only protect you from intruders and burglars. Some systems are designed to detect imminent danger such as fires or gas leaks. With an increasing number of fire hazards we have witnessed in recent years, it goes without saying that it's best to be safe than sorry. Investing in such alarms can give you an early signal for danger so that you and your family can escape or address the problem safely.
And that's not all. New and improved technology is making headway towards full automation of homes. Smart home devices like Amazon Alexa are already out there, and it's a matter of time before we can use such devices to fully automate and secure our homes.
In this article we have listed different types of home security systems currently available in the market and we will help you find the ideal system to invest in.

What to Look for in a Home Security System?
Questions to Ask Yourself
While deciding which home security system to invest in, you need to first determine which system will work best for you. There are countless devices and equipment available in the market today, each designed with a specific purpose. Of course, not every system will meet your needs, so the first step is to answer the following questions:

What is your budget?
Figure out how much you can spend. This will determine whether you can go for an all-inclusive system or invest in the bare essentials.
What do you need the system for?
Are you looking for a system to protect against intruders, dangers or just looking for a way to automate your home?
What is the current condition of your house?
Is your home relatively modern or is it an old house? This will help determine limitations so that you can search for systems that are compatible with your home.
What kind of system do you want?
Do you want to hire a professional to set up a security system, or do you prefer to install it yourself?
Common Systems Available
There are 3 major types of home security systems currently available in the market:
Smart Home Automation
This system works to modernize your home. It allows you to automate certain features like adjusting lighting and other electronic devices, as well as letting you remotely lock and unlock security door. Smart home integration systems allow you to combine the capacity of your current security equipment with the smart devices you own to make a fully customizable system tailored just for you.
Security Equipment
This includes traditional home security devices such as burglar alarm system, CCTV cameras and motion sensors to detect intrusion. It also includes equipment such as security door, door security cameras to see who is outside your front door as well as nanny cameras that you can use to watch over your children or pets when you are away at work.
Other more advanced systems under this category include spotlight cameras which light up surroundings in case of intrusions – this is ideal for homes that include outdoor areas such as lawns and driveways. You will get
different types of security cameras
in our local market.
Environment Monitoring
This type of equipment is especially good for families living in older homes. This category includes smoke alarm system, fire alarm system and leak detectors for gas or carbon monoxide. It also includes flood sensors to notify you in case of rising water level in your home – this doubles as a pipe leak detector as well.
Professional vs DIY Systems
Traditionally, home security systems are installed with the help of professionals and are fully integrated into your home. However, this is typically quite expensive. Self-installed security systems have come up recently, which you can pretty much set up by yourself by following the instructions. The great thing about this is, not only does it save you a fortune, it is also efficient as these devices are relatively easier to set up and there is no contract.
In addition to the DIY aspect, newer technology is making headway for smart home security systems that you can control with your electronic devices. Some popular forms of smart systems include:
Nest Secure
A security system developed by Google, it is an all-inclusive range of do-it-yourself security systems that you can find on their online web-store. They launched in 2010 with a range of smart thermostats and smoke detectors, after which they have been expanding into home security systems. One of the most popular features from Google is the Nest Hello – an automated video doorbell. Compared to other smart systems, it is relatively more higher-end, but offers more convenience via an option to choose between self-monitoring and professional monitoring, and it works great with other third-party equipment.
Ring
Ring is a no-contract security system from Amazon. It is great for outdoor surveillance and comes with an option of either getting a professional monitoring system or setting up and monitoring by yourself. They offer a variety of packages containing different combinations of outdoor lights and security cameras that keep your home well-lit and protected, especially at night. With news of Amazon coming to Bangladesh soon, the Ring system may become quite accessible in the near future.
Which One Should You Pick?
Ultimately, your choice comes down to your budget and preference. If you live in a lavish suburban home equipped with outdoor space, it is advisable to invest in a high-tech all-inclusive system to solve the vulnerabilities that come with a larger home. In this case, a professional set-up including outdoor lighting and surveillance would be ideal.
In contrast, if you live in a cozy apartment home, it would suffice to set up the basic equipment like security camera surveillance and home alarm system for fire/smoke. Since an apartment has comparitively less vulnerable areas, you can easily set up a security system by yourself without the added costs of hiring a professional.
Concluding Remarks
Your home is not just where you keep your most valuable belongings, it's also where you spend a significant portion of your daily life. The importance of protecting it cannot be stressed enough. Home security systems have really improved in the past few years and will continue to do so. Now is the best time to invest in home security to get the most out of the market at a fraction of the cost and hard-work it used to be.
You can take a quick browse through the Bikroy website to find out what security equipment is currently available, and invest in home protection today!
Back to top button