Vehicles
A Complete Guide To Buying a Brand New Car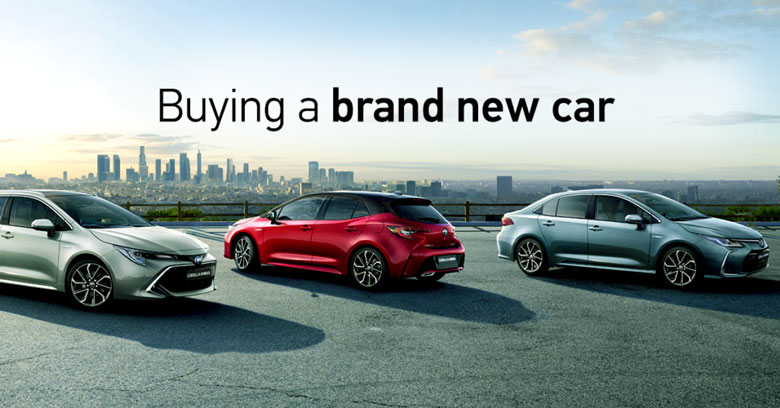 Having a means to travel is an essential part of urban life. And having a car in the city, despite all the drawbacks like traffic and parking issues – is still something that makes life easier. Your own car gives you unparalleled freedom to go anywhere comfortably. Seeing that a car is a big investment, a great amount of thought is required before making the purchase. Here are some of the best options for buying a car in Bangladesh, based on our current market research on cars.
A Major Decision
Buying a new car is definitely a huge decision. You will want to use this car for many years to come and it will, in certain ways, determine your daily routine. The best car will prove to be durable, reliable, spacious, practical and financially worthwhile. The wrong car will often make you face difficulties especially with maintenance. Your car may end up spending more time at the workshop than with you. It's also quite an expensive and high-involvement purchase, so making a careful decision is essential.
As soon as you buy a brand new car, its value drops and at that point, your decision becomes irreversible without incurring some monetary loss.
It would help tremendously to get an idea of the average car price in Bangladesh. You could compare the price of a used car as opposed to a brand new one, and then you'll have some idea about the average price.
New? Or Used?
Pros and Cons of Buying a New Car
New cars will have all the latest features and technology in terms of the engine, interior, exterior, add-ons, and so on. There will be fewer maintenance issues as the car will have very good mileage and little to no emissions. You even get an option to go for an electric or hybrid car, and you'll get the latest styles and trending features like mobile device compatibility.
On the other hand, a new car will be very expensive in Dhaka, or in fact, anywhere in the world. The price of a new car doesn't really go down in the first two years since its launch. Also, there may be a new engine feature or technology that is untested for performance and reliability. The engine or manufacturer fault only comes out after the first year of sales of the new car model.
Pros and Cons of buying a Used Car
As you might have guessed, the biggest advantage of buying a used car is the price. You will be able to find an older car for less than half the price of a brand new car. So, unless you really need the new car, you'll save a ton of money.
While saving on the upfront cost is a major advantage, there are many downsides. For one thing, a used car may have run for several years and have lived most of its life by the time you get your hands on it. There's no easy way to know by how much. There may be internal problems even unknown to the seller. The car will have a high mileage and will probably need a lot of maintenance and upkeep.
The Verdict
Having considered almost everything – you really should find out as much as you can about the market, the make and model of the car of your choice, to decide if it is a reliable option. If you're not into technical details of cars, it will help to get someone knowledgeable involved. You should even consider having your trusted mechanic to look at a car before you buy it, and that goes especially for buying a used car.
If you ask me, I would always choose to buy a brand new car. Let's find out the reasons why brand new cars are the better option of the two.
Top Reasons to Buy a Brand New Car
People will often suggest you to buy a used car based on the following reasons:
You will save a lot of money

Smaller investment risk

A new car will quickly lose its value in a few years

Older cars were built with better materials
It's true that there are many advantages of used cars as we have seen, but there is never one right answer. More often than not, a used car ends up being a biased decision. Buying a new car gives you certain advantages that a used car simply cannot match.
Consider the Cost of Owning a Car in the Long Run
Over a longer period of time, let's say 5 to 10 years, the cost of a brand new car really evens out. A used car may not last that long. Short-term savings by choosing a used car may actually end up being more expensive in the long run.
New Car Build Quality
A little research is all it takes to break the misconception that older cars were built out of better materials. The past few decades haven't really brought much change to the kind of materials being used for cars. In fact, there have been great technological strides in some areas, and car manufacturers have enhanced engine performance, fuel efficiency, etc. compared to older cars.
Maintenance & Repair Costs
As one might expect, new cars have a much lower fuel consumption rate than older cars. There are other options such as hybrid, electric cars as well as standard cars with improved fuel economy for engines. Cars today also emit less pollution and are much safer for the environment. You will need little or no maintenance or repairs for a long time.
Because of all this, the cost of owning the car will balance out over the course of 5 to 10 years, and therefore I would highly recommend buying a new car over a used car.
Tips for Buying a Brand New Car in Bangladesh
Research

– Today, information is readily available at our fingertips. Use all the resources available to conduct research on car makes, models, prices, and more. You can simply use your phone to find out everything about cars not just locally, but globally as well. Information is power, so this will help you negotiate with sellers.

Loans & Financing Options

– The government is trying to make Bangladesh more economically stable by giving consumers more purchasing power. As a result, more and more private banks, or institutions are offering loans & financing options to consumers. Find out if a particular bank or car showroom, or manufacturer is promoting to sell their cars for a reduced price or at financially flexible terms.

Shop Around

– Don't forget to shop around across different sellers, not just big showrooms but also smaller ones or dealerships. You will often find small car dealerships offering better prices.

Negotiate

– If you're from Bangladesh, chances are that you're quite good at this. However, many people fail to exercise this skill when needed. Do not hesitate to bargain for a better price, or better loan terms.

Test Drive

– Believe it or not, test driving has become almost obsolete. Just because a car is brand new and everything seems to work fine doesn't mean you shouldn't test drive it. It is important to understand how the car feels, and the experience as a rider and passenger before buying it. Just like you wouldn't buy a pair of shoes without trying them on, you should try out your new car before purchasing it. This will allow you to get used to the brakes, controls, etc. and make a much better decision.

Stick to Your Budget

– You should always buy a car that you can afford. You must consider additional costs such as

fuel costs

, whether you need a driver, and so on. Avoid spending all your money on the car and being left with nothing to cover the associated expenses.
A recap of what we've covered so far:
Price of car in Bangladesh – both used and brand new

Pros & cons of used cars and brand new cars

Reasons why a brand new car is the better option

Tips for buying a new car
Now that you have all the information you need, you are ready to buy a car!
Our pick – the Toyota Premio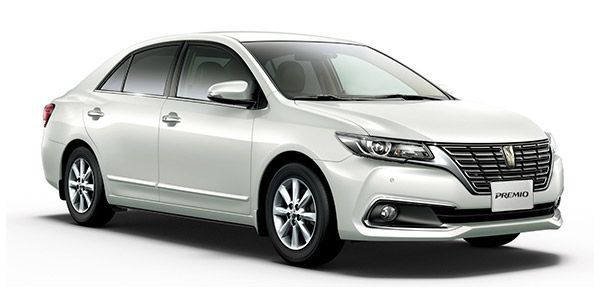 When it comes to the most selling, most reliable manufacturer or even the most popular cars in Bangladesh, a name that will always come to your mind is Toyota. The likes of Corolla, Allion and Premio are most popular and preferred among the sedan class of Toyota cars. Toyota cars are most ideal for moving around.
The car that I recommend in 2019 is the Toyota Premio. It offers the best of performance and luxury in a sedan and is an excellent choice for a brand new car in Bangladesh.
The Toyota Premio is a standard, four-door vehicle with a 1500 cc engine. The engine packs and amazing performance with its 4-cylinder DOHC16 valve, generating an incredible 109 horsepower at 6000 rpm. The car generates 14 Nm torque at 4200 rpm. The Toyota Premio can offer thrilling rides with top speeds of 185 km per hour.
The Premio is also a very comfortable car. It's large with a stylish interior & exterior. With some unique, luxury arrangements, it can easily seat 5 people (including the driver) very comfortably. It's a very classy looking, perfect family car. And it's reliable and durable for the tough roads of Bangladesh, including Dhaka and even outer areas like Sylhet and Chittagong. A great car with style, power and reliability – all in one great looking package.
Conclusion
I guess you probably should have a much better idea by now about buying a car in Bangladesh. Following the pros and cons, the expert opinion and tips outlined in this article, you will be able to make a better decision regarding buying your next car.
Buying a car is a major purchase, and hopefully after following the guidelines here, you'll make a decision that you won't regret in future.
You can look through established marketplaces such as Bikroy.com to research new and used cars, motorcycles, appliances, electronics as well as other things likes houses for rent, jobs, and all your daily products and services all over Bangladesh.
Bikroy.com is your safe, secure and complete marketplace for all consumers goods and services all over Bangladesh.
Do you have some useful tips for fellow new or used car buyers? How much do you agree with what was covered in this guide today? Let us know your thoughts, tips and suggestions in the comments.