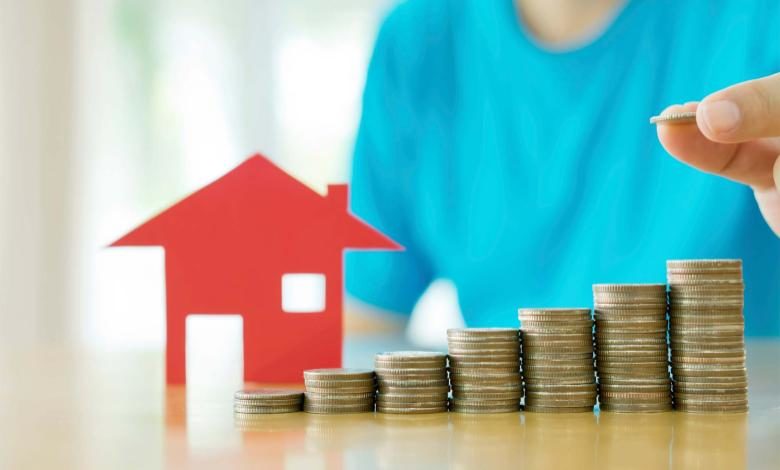 Half of the battle while selling a house is anticipating the issues before they arise. Selling your house is of course one of the crucial decisions in your life, and this could be really messed up and time-consuming, especially if you have never gone through this.
With emotional involvement and lack of experience, first-time house sellers are more prone to make a lot of mistakes. However, being associated with the real estate market for the last 9 years, we are here with some know-how to avoid these silly pitfalls.
Read on to find out how to get the best value while selling a house and how you can advertise through the Largest Marketplace in Bangladesh and attract customers with your ads of houses for sale.
These are some of the common mistakes you should avoid while selling your house:
1. Getting Emotional
It's normal and easy to get emotional when you are selling your house, especially if it is the first time. You might have spent a lot of time and effort to find the right house, decorated it with your favorite furniture, and created thousands of other memories. Sometimes it's really hard to check emotions when it's time to say goodbye.
Well, nothing is impossible. Once you set your mind to sell your house, think like a business person rather than just as a house owner. When you can look on the bright side of the business, it will be easy for you to distance yourself from the emotional aspects of selling your property.
Most buyers also will be in an emotional state. Just remember that you are selling your property to get something better or to improve your lifestyle, you will be more likely to stage your sale to get a better deal for the property. Small changes will not only lead you to get a better deal but also create an emotional distance from your old house look.
2. Indecision to hire or not to hire a real estate agent
In Bangladesh, real estate agents usually seek a 3-5% commission charge of the unit price of your house. If this is your first time, we suggest looking for an agent. It can be tempting in the end. After all, you will have a clear perception of the current market while you will assign an agent to assist you in selling the house.
An experienced agent can easily get your wishes and demands. They will help you set a competitive price for your home regarding all of your basic needs. They also can take the emotional part down by talking with potential clients who really have intentions to buy such kinds of properties.
Agents generally have negotiation skills and they can help you to get exactly what you are looking for. Finally, agents are good with paperwork and legal tasks associated with the real estate business which can assist you to move smoothly.
So make a decision, whether you need an agent or not.
3. Setting an unrealistic price
Whether you are going alone or taking the assistance of an agent, seeking the right price is the key. Remember that buyers will do a proper comparative market analysis before reaching you and you should be one step ahead of them as a seller.
In Bangladesh, the property market is usually competitive, and overpriced houses generally don't sell. Don't worry if you set the price at a lower rate than usual because it can help you to reach more clients who can bid to a higher value for your property.
This ground rule is the same whether you are about to sell your apartment or your house, people will always be distracted seeing an unrealistic price.
4. Escaping the necessity of listing photos
These days lots of buyers look for properties online and many depend on images, you will suffer if you are not having visuals of your house. Good images should be crisp and clear and try to capture them when there is enough daylight.
Consider using a wide-lens angle if possible- which will give your consumers a pretty good idea about the size of each room. There are some professional real estate photographers out there who can help you to capture the best shots.
Don't just capture photos, try to have a 360-degree view of your rooms to further enhance your online listing. You can do all these by using your smartphone.
5. Hiding Major Problems
Do you think you can get away easily by hiding major problems with your property? If there is a proper buyer's inception, any problem can be uncovered. Now, if there are any issues with your property, you can deal with these in three different ways:
You can fix your property before pulling them to sell.
Set the price of the property with a lower market value.
Set the price of the property with a normal value and offer your buyer some credit to fix them.
Remember, if you don't fix your property in earlier stages, potential buyers will start negotiating with your asking price.
6. Not preparing for the sale
Be sure to clean and stage your house properly before making any step. If you are capable then you can hire a professional and if you are not, don't worry. There are several things you can do by yourself. But not doing the necessary stuff can reduce your asking price and also prevent you from selling your house at all.
Call some friends or an agent, who can have a fresh pair of eyes over your whole property and point out the areas needed to work. As you are familiar with your house, you can overlook some trouble spots. Overall, cleaning the house thoroughly, putting on a fresh coat of paint will help you make a good impression on buyers.
In Summary
Learning how to sell your house is vital in the end. Make sure you are prepared mentally and financially to make the best out of it and not perform any of the mentioned mistakes.
Your house can hang on the marketplace for a longer period of time, especially when the market is of high investment and high involvement in nature. If you are not getting clients or calls for the time you expected, then you can add some more attractive images and consider your price again.
However, if you are able to avoid these mistakes, we hope you will be able to put your best foot forward and achieve what a house seller can wish for.