Property
How to Sell an Apartment: Know the 6 Basic Tips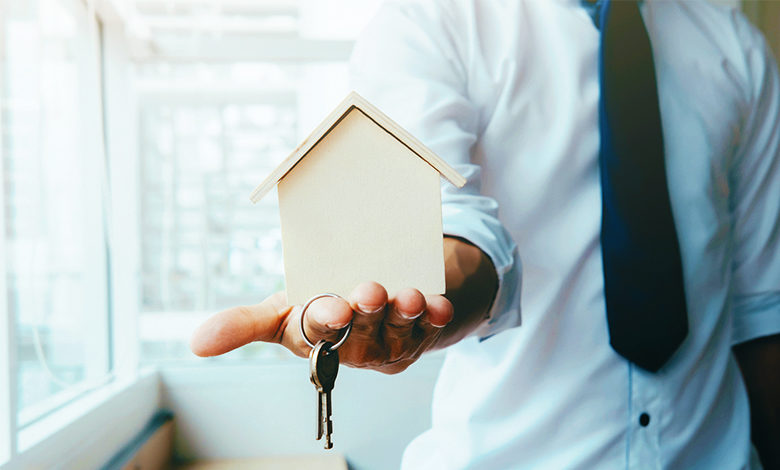 When buying a property is a resilient task, selling your property right and fast is not easy simultaneously. It could take you several months or even years to get the expected price for your property.
As a property owner, if you are planning to sell your apartment you need to consider several facts to ensure the property for sale at the highest price with a transparent transaction.
We have assembled some self-help lists to make the best utilization of your property and get the right potential buyers who are looking for flats for sale within their choice and budget. Read on:
1. Know the Market Trends
As a seller, when you are about to enter the Bangladeshi property market, it's vital to be familiar with current trends. It helps you to quote the right price for your property. At least you don't have to regret selling your asset at the wrong price.
Find out how many properties are up for sale in the area you are living and try to know the price sellers quoting. Follow the basic strategies, you can compare the properties based on how superior or inferior those properties are compared to yours.
Understand the geographical value of your property and the profile of the interested buyers. These are important to know as an area with more inventory but less demand will put you through fewer chances of negotiation.
Now, if you quote a high price, selling can be really difficult unless you have to offer some unique offers which make your property distinct from others.
2. Physical Appearance and Impressions
Addressing the physical appearance of your apartment can ensure that the property can make a good impression on potentials. Well, there is a list you can follow to bring your property in the best light:
Ensure that your kitchen is organized and clean. That means removing any signs of leakage or other damaged properties.
Make the small spaces of the apartment feel larger. When the buyers visit the place, they can easily imagine the way to decorate the place. Which will eventually lead them to get attracted to your property.
Choose colors and designs wisely. Maintain a coherence between the color themes and designs you can trace throughout each room in the flat.
Try to keep a statement piece. Having a focal point in your flat, like a unique shaped bookshelf or artwork on the drawing-room wall. It can easily draw the eyes of buyers.
Modify built-ins. In most cases, you may not be able to remodel certain fixtures when it's an old apartment but it doesn't mean you have to be stuck with this. You can go online to know how to decorate your old-fashioned flat to sell it quickly.
However, some of the tips we mentioned above come at great expense, so as an owner you should know what's your target price before getting the flat for sale. Having a proper disposition strategy can help you decide how much money and work you need to put into the flat to achieve the desired asking price.
3. Style your Apartment
The first thing you need to ensure that everything looks clean and well cared for. Let's have a glimpse at concerns that you can look after before stepping out to sell your apartment:
The kitchen- This is the room that can make or break your sale. For many, the kitchen is the most important room in the house. So, be ready with your 100% upgraded kitchen.
Living space- Make your flat seem as big as possible- the more it will seem bigger the more the possibility will grow to sell your apartment quickly.
Outdoors- Make the most of your outdoor space. If there are cozy corners in the balconies, it will bring your customer within your grasp.
Bathroom- Clean your tiles and make sure all shower screens, mirrors, and windows are spotless and squeaky clean. If you have comparatively small washrooms, then don't clutter the limited space, instead, you can use large mirrors there.
If you are situated in a metropolitan area like planning to sell an apartment in Dhaka, then you must have to be aware of the customer demands and how you can satisfy them by knowing their persona.
4. Wait for the Right Price
It's important to get the right value proposition for your property to attract interested buyers. Be realistic, don't shoot up to the sky just because you love your property. At the same time, if your property is old- it doesn't indicate you need to settle with a lower price than the market value.
Doing some repairing or home renovation can increase your asking price. Know the buyer's intent and interests. Social and physical infrastructure, communication facilities, and location are some of the aspects that draw buyer's attention.
Don't rush to sell, just keep your pricing rational.
5. Buyer Profiling
Before you make a sale pitch, it's important to find more about the buyer like family, work status, etc. Buyer profiling is a crucial part of selling your property. You can ask for help from brokers or search on social media platforms. It's all about playing safe while picking your potential buyer.
After you know what your buyer is looking for in an apartment, you will be able to create a situation that evokes feelings that are important to them and meet their needs at the same time.
6. Online Advertisement for your Property
Make sure you list your apartment on popular websites, such as Bikroy.com. A researched Infographic on 'Property market in Bangladesh' shows that one of the biggest advantages of putting your property online is that the buyers get exposure to a big platform and the owner can get in touch with a larger target audience.
While putting your property on Bikroy, ensure that you are providing clear and relevant pictures of the exterior and interior of the apartment. Buyers love to have a virtual tour before physical verification of the property. Eye-catchy pictures and detailed description makes your chances better for higher responses.
Final Words
Selling your apartment is not an easy task in any way. If your property is still in the market then the problem is maybe down to the price. We suggest you give yourself a break and rearrange all your strategies like new photos, new marketing texts, and of course a new price valuation.
We hope this article will help you to step on to sell your apartment at your desired price. Just follow the mentioned tips and sell flats anywhere in Bangladesh.
Happy Selling!