Vehicles
Motorcycle Insurance: Things You Need to Know about Online Bike Insurance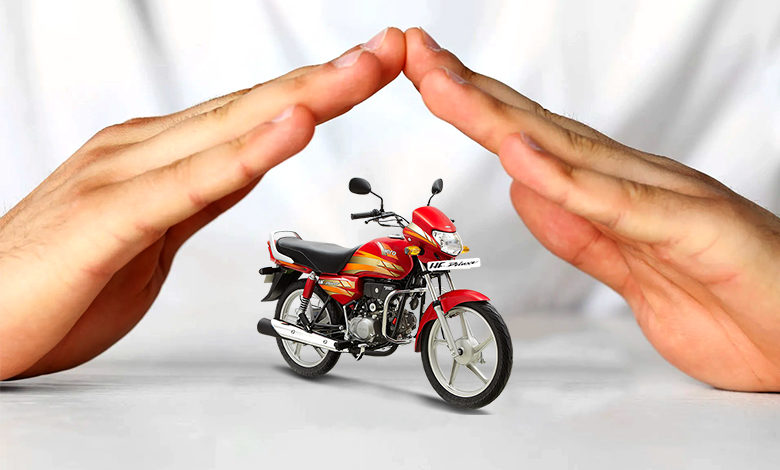 In a densely populated country, where road accidents are a common phenomenon, who doesn't know about the importance of having insurance? Motorcycle insurance refers to an insurance policy, taken to cover any sort of damage that may occur to your bike due to accident, theft, or disaster.
Bike insurance is an ideal solution to meet financial losses and costs that may arise due to damages caused to your motorcycle. Due to a lack of exact information, some insurance companies try to harass people.
This guideline will assist you to make the right decisions for your motorcycle insurance and here you can check the current motorcycle price range in Bangladesh. Let's dig more.
Necessary Things to Do Manual Bike Insurance
There are three types of insurance available to buy for Bangladeshi vehicles. They are named Type 1, Type 2, and Type 3. Among these three, the first two categories are known as high premiums, which will give you full compensation if you face any unwanted issues. Whereas with the third premium, the company will not provide any sort of compensation. So be aware to choose your premiums based on your bike.
Necessary Stuff to Buy Bike Insurance in Bangladesh:
Bluebook of your motorcycle
Two passport size photograph
Driving license
National ID card photocopy
Bike paper
Buying documents
Because of the lower fee structure, most bike owners choose to buy the third type of premium insurance policy. The price of this type is BDT 200 and you will get one-year insurance coverage. After a year, you need to renew this by paying BDT 225 (with VAT).
Types of Motorcycle Insurance Plan in Bangladesh
In a broad range, there are mainly two types of bike insurance policies you can get in Bangladesh. Let's discuss both of the policies below:
Third-party Motorcycle Insurance: A third-party bike insurance will safeguard a bike rider from all sorts of legal obligations that arise out of causing damage to the third party (property or a person). It also covers riders' liability towards causing accidental injuries to a third party person including his/her death.
Comprehensive Motorcycle Insurance: Comprehensive motorcycle insurance will protect the bike rider against his own damage to his motorcycle in addition to third-party liabilities. It covers your bike from theft, accidental damage, and man-made disasters.
How to do online motorcycle insurance in Bangladesh?
There are several ways you can have your bike insurance online and the following insurance company will send it to your address within three to four working days. In most cases when someone buys a new bike they tend to look for the easiest ways to find an insurance policy that will shield their bike from any unwanted events. Information you need to provide while registering for insurance:
CC limit of your motorcycle
Price of the motorcycle (according to the showroom invoice)
History of previous motorcycle insurance policies
Road tax token expiry date
Fitness expiry date
Type of coverages you are looking for
If there is any tracking device installed on your bike.
There are calculators in most of the online insurance service companies, where you can estimate the cost according to your information.
How to claim motorcycle insurance online?
There are mainly two ways you can claim your insurance if you bought it online. Let's have a look over these two claims in detail:
Cashless Claim: In this process, the claim amount will be paid to the garage (insurer authorized) where the repairs were done. It can only be done when you take services from the network garages of your insurer.
Direct Claim: Here in this process, you can claim your insurance by directly contacting your insurer. According to the regulatory policy, settlement claims have to come through the insurance company, so if you are associated with a third-party company, make sure they are well rounded and collaborated with partners.
Why is online insurance easy and flexible?
Below are the mentioned vital facts you can consider before purchasing online bike insurance:
Quick policy insurance for your motorcycle: After buying a bike, everyone looks for an easy insurance policy and you can get it done online within a few minutes.
No extra charge: You do not have to pay extra charges while buying your online insurance.
No previous history needed: You do not have to provide details of your previous insurance policies, in case it has expired for more than 90 days.
No documentation or inception during renew: When you need your policy renewed you do not have to place any documents and you can easily renew this with some clicks.
Online support: Most insurance companies provide online customer service for their clients.
Benefits of motorcycle insurance policy
Anything can happen when you are out there on the road with your motorcycle. Lack of structured roads, lack of trained drivers, office hour rush, and terrifying traffic throughout the day are parts of our daily lives.
Moreover due to heavy monsoon, or heat waves may cause several issues on the road, such as slippery tracks or sticky tar. Which can lead to major accidents and injure the ride. To stay away from these events, it is important to have your motorcycle insurance. Here are some major benefits you can enjoy when you have insurance:
Financial Protection: The insurance will provide a financial cover that will help you to save a lot of money in case of accidents, disasters, or theft. Even normal damage can cost you up to BDT 10,000. The motorcycle insurance policy can help you to do that without creating a hole in your pocket.
Accidental Injuries: Not only your insurance company will cover the damages to your bike, but also covers any injuries that you might have suffered.
All Sorts of Two-wheelers: It protects against the damages caused to your motorbike and scooter.
Road-side Service: At the time of policy purchasing, you can add roadside assistance to your cart by paying some extra bucks.
Peace of Mind Any damage to your motorcycle can lead to huge repair charges. When you have insurance, this will take care of your unwanted expenses, which will subconsciously give you peace of mind to drive freely.
In Summary
In the end, we do not want anyone to face unwanted accidents and injuries. There are several ways and precautions you can take to reduce your risk while riding your motorcycle. Taking a safety or bike riding course can assist you to learn how to drive in challenging situations.
Always wear a full-coverage helmet and other motorcycle safety gear before riding. If you are a new rider, we hope this guide will help you to understand the importance and the ways you can issue your insurance policy quickly and safely.
Happy Riding!