Home & Living
What to Look for in a New Refrigerator: Fridge Buying Checklist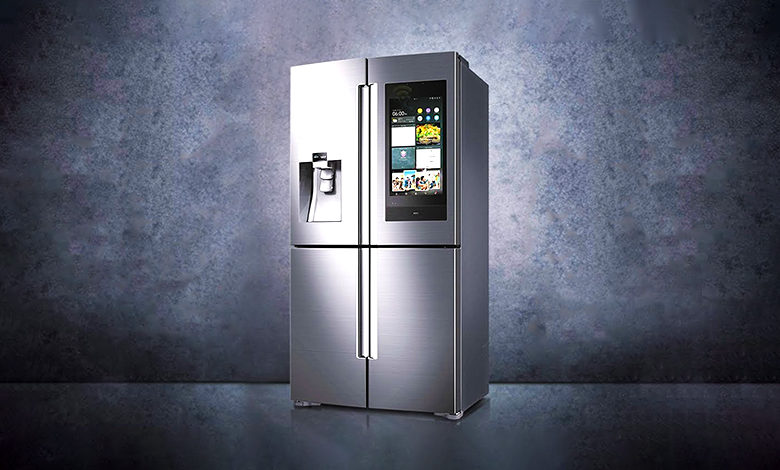 After 9 years of online trading experience and millions of posted ads, we have learned a thing or two about fridges. Most are very good at their primary job (keeping food cold), but differences in the design shows not every fridge fits everyone's needs.
For years, fridges have been considered as a luxury home appliance here in Bangladesh, and also buying one used to be a hectic task from limited options available in the market. Well, times have changed.
These days you can find an ever-increasing range of style and color options, designed to inherit your decor and a wide variety of technological features that provide your kitchen with a complete makeover.
Our guide is here to help you to pick the right type for your needs and also to find the quietest models with the current fridge price range- so you and your groceries can relax.
1. Basics of a Fridge
| | | | |
| --- | --- | --- | --- |
| Fridge Type | Fridge Capacity | Suitable for | Features |
| Single Door | 120 -130 Litre | 1-3 Members | Compact, Direct Cooling Capacity, Separate Freezer |
| Double Door | 230- 500 Litre | 3-6 Members | Frost Free, Separate Freezer |
| Triple Door | 240-350 Litre | 3-5 Members | Frost Free, Separate Freezer, Spacious |
| Side by side fridge | 500 Litre | 5+ Members (Large family) | Spacious, Multiple Freeze section, Veggies space, Wi-Fi and other IoT options |
Buy fridge according to the number of your family members
2. Required Fridge Capacity
The capacity of a fridge is calculated on liters and due to technological boost, the capacity has increased at an exponential rate. But for you to consider your preferable size, one of the most important aspects is to consider the size of your family.
For instance, if there are 3-4 people in your family, then 150-250 liters can meet your expectations easily. Whereas, for a large family, you might want a 250 to 500 liter one. If it exceeds more than 5, then you can look for a fridge with a capacity of more than 550 liters.
3. Know Your Budget
The price group is of course one of the most vital deciding aspects while buying a new fridge. To start with, calculate an estimate of how much you can afford and want to spend. A regular single-door fridge can cost around BDT 10,000 – BDT 25,000, at the same time side-by-side options are available at up to BDT 70,000.
As it is a long-term investment, budget your expenses carefully before making a move.
4. Direct Cool Vs Frost Free Fridge
The direct cooling feature holds the air circulation is carried out through natural convection without any external assists. One of the major disadvantages of this feature is uneven distribution, which leads to forming ice inside the fridge.
So, you need to defrost the fridge manually after a certain period but the only good thing about these fridges is they are economical and consume less electricity.
Besides, you can buy frost-free fridges. As the name goes, there's no frost or ice to deal with. The fridges float cool air with the help of electric fans but they are more expensive and also consume more electricity than direct cooling options.
5. Required Fridge Door Style
The next aspect of choosing a fridge is to know the door style or fridge type. If you are looking for a sleeker profile then you can look for a French door fridge or if you are fond of wider shelves and drawers then you can go with a side-by-side model instead.
In a nutshell, there are five different types of door models available in the market you can look for including:
Single Door Fridge: One of the best possible solutions for a single or two-person family. These fridges contain only one door for both the refrigerator and freezer section. Hold a compact body with a capacity of 165 to 280 liters. Considering the size these fridges have limited shelves inside.
The price of single door fridges is often between BDT 12,000 – BDT 20,000.
Double Door Fridge: Most popular fridge segment in Bangladesh so far, where the freezer stays on the upper portion of the fresh food storage. A double-door fridge holds enough space for a family containing around 5 members. Comes with a capacity of 235 to 420 liters and requires more energy compared to single-door fridges.
The price of double door fridges is often between BDT 18,000 – BDT 40,000.
Mini Fridge: Mini fridges come in a wide variety of colors, styles, and features. Ideal for people who are living as tenants or in a hostel. Mini fridges are generally best for drinks, snacks, and other perishable items. You can get your ones with the capacity of 50-90 liters usually.
The price of mini-fridges is often between BDT 7,000 – BDT 12,000.
Side-by-side Fridge: A split section where you can keep the frozen foods on the left side and the fresh veggies on the right ones. Some models offer equal space for both of the compartments but most units hold an extra couple of space for the freezing part.
The price of side-by-fridges is often between BDT 70,000 – BDT 1,20,000.
French Door Fridge: These sort of fridges contain a bottom-mounted freezer and usually open like a drawer with two half-width doors. To implement modern look and technologies, a French door fridge also minimizes the escape of cool air.
The price of french door fridges is often between BDT 80,000 – BDT 1,50,000.
6. Required Compressor While Buying a Fridge
Compressors generally maintain the internal temperature of a fridge. Smaller fridges usually come with general compressors, whereas larger fridges ship with inverter compressors.
General Compressors: These compressors start with a higher speed and contain the speed while the fridge is on. This way, when there is no cooling loss, they keep running and switch off when they reach optimum cooling temperature.
Inverter Compressors: Come with the adaptiveness of nature and contain speed depending on the required cooling. They start with a regular speed and speed-up when there is a shortage of cooling and that makes them more power-efficient.
In Conclusion
After buying a fridge, it's important to have a clear perspective over your warranty period. Or you can add some extra warranty by paying a bit more cost.
Find a wide variety of fridges and refrigerators at Bikroy.com where you can get all sorts of home appliances from quality brands. Visit and filter according to your budget and preferred fridge size, color, and features.
We are here for you every step of the way.