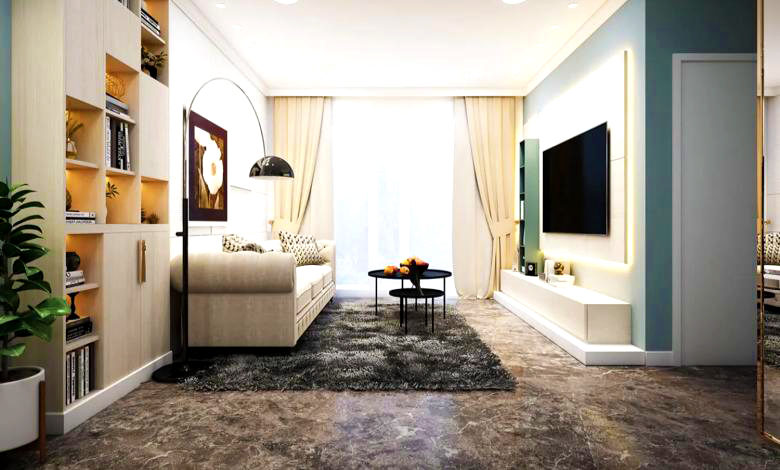 For many Bangladeshis, starting an interior design business could sound like a hectic task, but in reality, you literally can break it down into sprints to maximize the highest potentiality from this initiative.
There are several reasons why you can start an interior designing business right now in Bangladesh.
You won't need a huge amount of cash to start the business.
You can be self-employed and gather massive amounts of information about the business.
You can work from your home.
Your inner passion for creating an elusive design and living spaces should be in the first place. Once you decide to get into the vast world of interior design, here's how you can plan for your growth and how you can post your interior design ads to get clients online.
1. Create a brand for your interior designing business
In an Interior Designing business, your brand is probably the most important part, it should define who you are, what you are offering, and why consumers will choose you over others. Several aspects will help you to spread your brand including your business name, logo, social media handles, websites, etc.
Identify your niche: It's vital to know your talents that you can offer to your target market. Knowing what you are good at while it comes down to interior design, whether it is a particular flat, a particular room, or a particular design, whatever it is, you need to identify your talents to set up and grow your business.
Know your clients: Spotting your clients will assist you in set-up your brand and marketing strategies effectively. Find out their demands, likes, dislikes, and do other segmentations. Create a successful brand campaign with personas who you believe to be your best clients.
Set-up your business/brand name and logo: Try to keep your business/brand name relatively simple and precise followed by "Interior Design" to make it clear what you do. The same goes for your logo; try not to fret too much. It should clearly define your business niche.
Have your website and social media handles: Have a website that is fast, secure, easy-to-navigate, and filled with your crafts. If you have a blog then keep it up-to-date as your website will often be the first impression of your potential. You also need to fill in all of your social media profiles with as much information as possible to maximize your chances of getting clients through these platforms.
2. Gather Experiences
In the initial stages, it will be tough for you to find clients as you do not have any case studies to showcase as your portfolio. So, what's the path to get your first client?
Start with smaller projects and then invest in your marketing strategies. To ease this process, you can offer your services for free to some clients who will allow you to receive your creativity.
From these small projects, you can take photographs to showcase your portfolio, get your clients to your website, and get started with your desired journey.
3. Strategize your Services
There are numerous options available for interior designers in terms of services that they can provide to their clients. These days, it's hard to find organizations that offer full-fledged interior design services, rather specialized services are being offered in most cases like e-design, product sourcing, home staging, room decoration, and many more. Let's have a look at some major options:
Traditional Interior Design: This is the most common practice still to date for most of the designers in Bangladesh, and offering a full house design service can get you a handsome amount of money. However, being an amateur, it can be difficult for you to acquire consumers.
E-Design: Online design or e-design has been on the rise in our country for the last few years. The easiest thing with e-design is that it can offer much more interior design services at an affordable price.
Product Sourcing: In many cases, clients decide what they want to do but they lack suitable products to align with their chosen style. Product sourcing is a popular service for interior designers as it's often a repeatable service they can provide to their clients.
Room Decoration: It can sound a bit odd to offer service for a single room, but if you want to hyper-focus on a single room design, don't be afraid to offer this. Room decoration can bring you a chance to make a fusion of creativity and great designs to get the most out of your plan.
4. Outline the Process
From the very beginning, you need to outline your business process including client-facing process, contracts, proposals, payment system, etc.
Client-facing process: This process determines the relationship between you and your clients regarding your tasks. It should detail the full journey through project completion for a prospective client.
The process should evolve as your business grows. Keep it clutter-free and add more steps as you learn more about your clients and their demands.
Business process: This process includes a whole range of templates you will need for new clients includes:
Client contract template
Client proposal template
Work statement template
Invoice template
Testimonial template
These templates will assist you to run your business smoothly as you can reuse all of these templates and personalize them for each client.
5. Market your Business
If you take a closer look, there are several ways you can find to promote your business. Here are some best practices among them:
Local newspapers: You can start this journey by contacting local newspapers. Get in touch with them when you launch your new business. They can come to you to interview as an entrepreneur which will lead you to get coverage for your business. It will also help you to maintain relationships with local journalists for future press releases.
Practice local SEO: This is a platform that is often forgotten by a lot of interior designers. Local SEO can help you drive more traffic and prospective customers to your website regularly.
Ask for a referral: When you will start getting paying clients you can ask for referrals from them if they are satisfied with your service. If you keep some incentive for referring, then it can reap more rewards.
Have your blog site: A blog can showcase your vast knowledge and experience in your niche. Post frequently to keep your blog updated and don't forget to share your blog posts over social media platforms.
Conclusion
Market your brand with clever strategies to get the best result. Besides following the mentioned strategies try to build a network with suppliers, contractors, and home appliance distributors. Attend seminars and grow personal relationships with other reputable designers. The more connections you have within the industry, the better.
We hope this write-up can assist your initial stages of starting a successful interior business.
Happy Designing! Because celebrations always begin at home.