Mobiles
A look at Walton's current mobile phone product range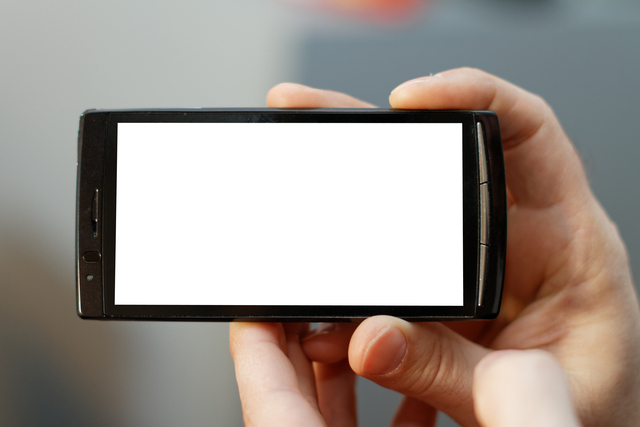 When you are in Bangladesh and you are looking at mobile phones for sale, Walton's has a wide range of phones for you to explore. This allows you to get a phone so that you can keep in touch with people near and far. You want to make sure you can get a phone that provides you with the ability to call Cover, Chittagong, Sylhet, Khulna and many other cities.
Regardless of where you are, you should have a mobile phone. There are many models of mobile phones and therefore you should understand the full product range available at Walton's.
Understanding the Smartphone Options
Android is the primary operating system found on the mobile phones throughout Bangladesh. This means that you will have access to the latest versions, including Gingerbread, Ice Cream Sandwich and Jelly Bean. You will also have access to the Google Store to get a wide selection of apps to help you navigate through the country, find restaurants and stores, play games, and be entertained in many ways.
Walton's are known for providing performance and the Primo is the model that you are going to find throughout the storefront. This includes such versions as:
– Primo ZX
– Primo RX2
– Primo EF
– Primo H3
– Primo S2
Each of the phones is going to vary in one way or another so it's important to look at all of the features. This includes considering how much you have available to spend on a phone as well as how much memory you need.
Comparing Models
The full product range at Walton's is comprehensive, so you will need to choose based upon cost first and then compare some of the features side by side. If cameras are important to you, many of the smartphones have a built in camera so you have the opportunity to photograph Bangladesh with your phone.
The weight on almost all of the phones are close to each other at around 130 to 140 grams. The dimensions can vary slightly and most use the jelly bean Android operating system. The screen sizes can vary, though most are around 5 inches.
The processors can vary from dual core to hexa core and the memory can range from 512 GB of RAM to 1 GB and then storage can be upward of 4 GB and some have expandable memory slots.
The Primo RX2 has one of the best cameras with a 13 megapixel rear camera. You want to look to see whether there is just a rear camera or if there is a front one, too. The benefit of a front camera is to be able to take a "selfie" as well as to use video chat applications, such as Skype. When you look at the features of the camera, it's important to see what the megapixels are for both of the cameras. The rear camera is almost always the better camera.
Walton's Android phones are able to provide you with the power you need to take a lot of photos and have the battery length to allow you to talk for hours. Lithium-ion batteries are found in most of the products, though some of the more expensive ones feature a high density Li-polymer battery. These are a little better because they will provide for a longer battery life.
Other features that you can look for within the product range of Walton's include:
– GPS module
– Environment sensors
– Dual Mic noise reduction
– Accelerometer
– Orientation
– Compass
With so many features, you can find the phone that will meet all of your needs. This ensures that you can do a number of things with your phone and may be the only device that you need. Many people who go with an Android decide not to get a tablet or even have a laptop.
More About Walton's
It's not just smartphones that Walton's offers. They also have feature phones, which provide the ability to call in and out of the area. There are 43 servicing points throughout Bangladesh, so you can rely on them to fix any problems that you are having. Walton Mobile is one of the better known companies and this is why many people choose them as their mobile phone provider.
Walton Mobile offers a line known as Classic. These are more affordable phones that have many of the same calling features that the smartphones do. The main difference is that they don't have all of the technologically advanced features for apps and such. The Classic T73, C31, T50, and other phones are all available from Walton's. Many of these still contain a camera, too, which makes it possible to take photos of all of the beautiful sights found throughout Bangladesh.
Other features that many of the classic phones have include a Li-on battery, touchscreen, Bluetooth, dual sim cards and torchlight. This ensures that you have the power that you need while being able to take advantage of some of the technology that is available in the marketplace.
The product line at Walton's is extensive and when you are looking for mobile phones for sale, you can find many from Walton Mobile so that you can enjoy the ability to make calls and even connect to the Internet.
Comparing Features
It comes down to comparing features. The product range that Walton's has is comprehensive. Mobile phones can be found for the purpose of making phone calls as well as for other features that are commonly found amongst smartphones. While the phones are limited to the Android operating system, Android has become one of the leading operating systems amongst the population today. Their app store has a large selection of applications that are available for free or for small amounts of money, which only increases the capability of the phone.
Regardless of what your budget is, you will be able to find a phone from Walton's that has the features that you desire. You can find one with all of the storage that you need. The processors are considerably advanced as well. While the dual core processors are the most affordable, the hexa core provides triple the amount of speed, therefore making it easier to perform multiple tasks on the device at once without slowing down the performance.
Cameras are also found throughout the mobile phones. This makes it possible to take photos and videos of everything around. They can be used for business and pleasure. Those with front cameras can also be used for video conferencing and chatting. This takes the phone to a new level so that it can function more like a computer, which is great for people on the go.
When you are in Bangladesh, one of the easiest mobile phones for sale to access is that of Walton Mobile. They have a number of locations throughout, which allows you to go in and explore the product range for yourself and have a place to go when your phone is acting up on you. Regardless of what kind of phone you are looking for, whether basic or smart, you will likely be able to find it. Don't expect to find anything other than Android smartphones, but there are various prices so you can find one that is within your budget.