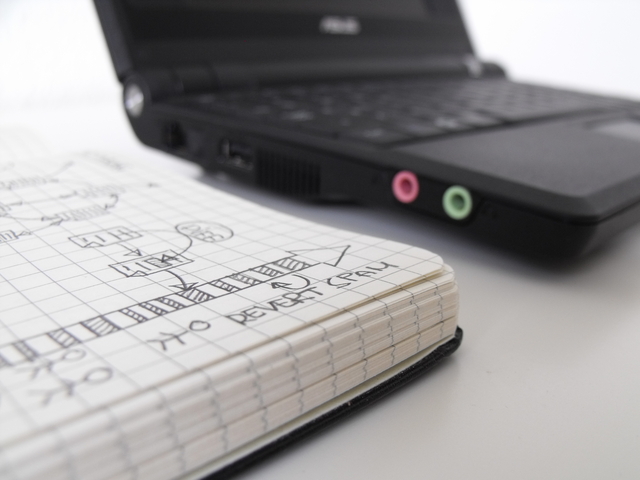 When it comes time to buy a laptop, there are a variety of different options available. With so many choices to consider, it may be difficult when it comes time for you to choose one that is best for your needs. After all, not everyone needs an overly powered machine that does way more than they will ever need. However, there are also a variety of different midrange laptops that are perfect for general use, including surfing the web, sending emails, playing games and much more. In order to better help you find the one that's best for you, here is a midrange laptop buyers guide that you can consider when making your purchase.
Determine Your Price
Laptops range in price and can from just a few hundred dollars, upwards of thousands of dollars. If you are looking for a midrange device, you should be able to find something that is in the middle of all of that, possibly between $500-$800. It's important that you don't pay for a laptop that has too much power and features that you'll never need. If you do, then you are simply wasting money on something that will never get used. Instead, find a price point that you feel comfortable with, that way no matter what you buy; you can justify the price that you paid.
What All Do You Need?
The reason that you are getting a laptop can vary. For some people, a laptop is essential for running a business or working on photography. For others, it may just be a device that they use occasionally whenever they want to touch base with friends or check their email. This is why it is very important that you determine how you will be using your laptop, which will give you a better idea for what you need. For example, if you are looking for a device that is quick and edits photos well, then you may not need a device that is great for gaming and vice versa. Having a laptop that does it all is great in theory. However, you can find the best low price laptop that does everything you need, without having to pay for extras.
Consider The Weight
The reason that many people want to get a laptop is because it is portable and easy to travel with. That said, there are quite a few laptops out there that forgot this idea and instead created products that are too heavy to carry around efficiently. When you are looking at midrange laptops, consider how much it weighs and how easily you'll be able to carry it around. In some cases, you may plan to leave your laptop stationary and only want it because it's better than a bulky desktop. This is completely fine and then weight won't matter as much. But if you are a student or someone on the go, then you'll want to keep the weight in mind as you make a purchase.
Battery Life
On the same idea as with the weight, a laptop is only good when you are traveling if it will last for hours without dying. That said, not all laptops have batteries that are meant to last for hours at a time. This is why you should consider how long you may be going in-between charging your device. If you just want something for around the home, then battery life may not be as important. But if you plan on going a full day without being able to get to an outlet, you should look for midrange laptops that have a higher battery life expectancy.
Look For Features
Laptops offer a ton of new features, some of which are very useful and others that are a bit novelty. For example, some laptops have a touchscreen pad or can detach like a tablet device. This is a really cool feature and great for aesthetics, but it may not mean much in terms of what it does for the computer itself. It's important that you do not get caught up in certain novelty benefits of a laptop, but rather find one that has all of the features that you need. With all that in mind, if you do need a laptop that can be used as a touch-screen tablet, then you can find these options. The point is, consider the features available and don't feel obligated to get something that looks cool but you'll never put to use.
What Are Others Saying?
Before you settle on a computer for you, consider looking at laptop reviews to find out what other people are saying. You can get a good idea of what midrange laptop would be best for you, but looking at what others are using the device for. If you need a device that is great for business, look to other business pros who can give you advice as to what might be best for you. If you are a student, ask friends what device they use. You can rely on what others are saying to get a good idea for how good a laptop will be for you when you buy it.
Shop Around
If you are looking for a midrange laptop, you'll have a lot of options in terms of where you can buy. In some cases, you may even be able to find laptops for sale or on a discount. This means that you can get a powerful device, at a cost that is much less than normal. Before you make any sort of impulsive purchase, consider all the options that are available to you by shopping around. This will allow you to find the device that is best for you.
Purchasing a laptop is a great investment and it'll provide plenty of good use. But in order to ensure that you don't get more than you need, or spend more money than you want, be sure to keep this guide in mind as you look for midrange laptops.