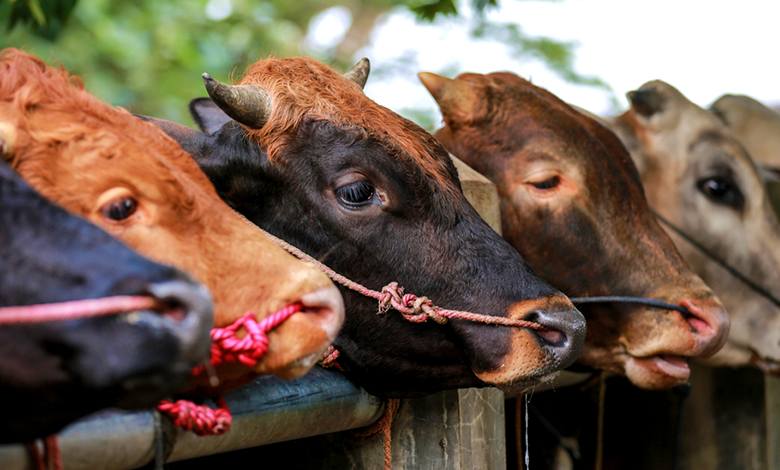 For people who do not feel comfortable buying animals by bargaining during Qurbani, online gorur haat comes to rescue them. They do not want to miss the opportunity of buying their desired cow or goat through various websites.
Not only buying cows, but many organizations will also arrange for the meat of the sacrificial animal you bought to be delivered to your desired destination. Several companies also have arrangements to find butchers to process the Qurbani meat.
Bikroy.com – the Largest Marketplace in Bangladesh is the pioneer in arranging online trading of sacrificial animals in the country. Like every year, they have brought their flagship campaign 'BiratHaat' this year too. Besides checking the desired animals, you can know about the Qurbani cow price in Bangladesh.
There is a possibility of being deceived if you are not careful when buying sacrificial animals online. So in today's article, we have discussed some tips and precautions that will help you to easily buy a sacrificial animal from online gorur haat according to your budget, needs, and preferences.
How to recognize healthy animals online?
Every year during Qurbani, many farm owners work hard to make their cows look healthy. For this, they feed more or less special foods to the cows, but some unscrupulous farm owners feed their cows steroids, hormone injections, and other harmful supplements for some extra profit.
As a result, the meat of these animals became harmful to humans. Which can increase the risk of diabetes, cancer, and all serious kidney diseases.
So how to recognize a healthy animal from online gorur haat?
You can sit with someone, who can easily identify a healthy animal.
Ask your seller about the age of the animal, you can check it by yourself by observing the animal's teeth. Cows usually have 2 permanent incisors at two years of age, 4 at three years of age, 6 at four years of age, and a full mouth of 8 permanent incisors at five years of age. Sheep and goats of at least one year of age with 2 permanent teeth will be considered eligible for Qurbani.
Look at the pictures taken from all sides of an animal, and if necessary, verify it by making a video call to the seller.
Make sure the animal is not pregnant, because it's prohibited to sacrifice pregnant animals.
It is prohibited to sacrifice weak and defective animals. Make sure you check them out well. Take a good look at their noses, the surface typically looks wet for healthy animals.
Look at the pictures or videos to see if the animal's horns, tail, mouth, and teeth are in order. Especially when you are about to choose an animal from online gorur haat.
Usually, slightly larger size cows have extra body fat, which is quite harmful to our bodies. Again, such large cows are often given injections or hormone tablets. So we recommend buying medium size cows instead of buying extra large-size cows.
Tips for purchasing Qurbani animals at the Digital Gorur Haat
Here are some things to keep in mind while buying a sacrificial animal online or digital gorur haat:
Be aware of the market situation: It is important to know the price according to the breed you are thinking of buying. The price may vary according to the breed. So before buying, you can make sure that the price is compatible with the breed and variety.
Have a detailed observation: One of the significant conditions while buying cattle at the online market is to verify it in a good way. See pictures from different angles taken by your vendor. If necessary, the animal can be seen directly through video call.
Discuss in detail with the seller: Talk to the seller to find out about the animal's age, eating habits, disease, etc. Find out if the seller will be able to give you home delivery after the purchase. In that case, talk about the cost at the beginning.
Set Prices Carefully: Bargain within your budget and set an accurate price. In this case, you can discuss it with other buyers or farm owners.
Now buy your favorite animal: Once you get the desired animal, buy it by paying safely. In case of home delivery, you can use COD (Cash on Delivery) or other cashless payment options.
Try to take care and feed the animal with your own hands after bringing the animal home.
The 'Birat Haat' is here again
Bikroy.com, a popular medium for buying and selling livestock online has organized Birat Haat for the 8th time for the buyers and members.
Birat Haat is a marketplace where buyers can compare and verify different breeds of animals and their prices. Buyers can easily browse Bikroy to search for livestock ads and select the desired animal. Moreover, there are opportunities to make an informed decision after knowing the details about the livestock market in Bangladesh.
Final Words
We hope that today's safety measures and tips will help you when it comes to buying sacrificial animals from the digital cow market for the upcoming Eid.
Keep this in your mind, if the online seller fails to show his Qurbani animal properly, it is better not to buy from him. It is best to visit the farm in person to verify the animal of your choice online.
Wishing you and your loved ones a very happy and safe Eid-ul-Adha in advance!
FAQ
Where to do online Qurbani cow shopping in Bangladesh?

If you are planning to purchase Qurbani animals online this year, Bikroy.com could be the best destination to jump in. Before making a decision, make sure you chatted or talked briefly with your seller.

What is the average Qurbani cow price in Bangladesh in 2022?

Depending on the type of Qurbani animal you are searching for, you can get your desired animal within BDT 20,000 to BDT 30,00,000.

Where to find good online cow haat in Bangladesh?

As there are several online cow haats available in Bangladesh, Bikroy.com is the pioneer and the most trusted platform among them.