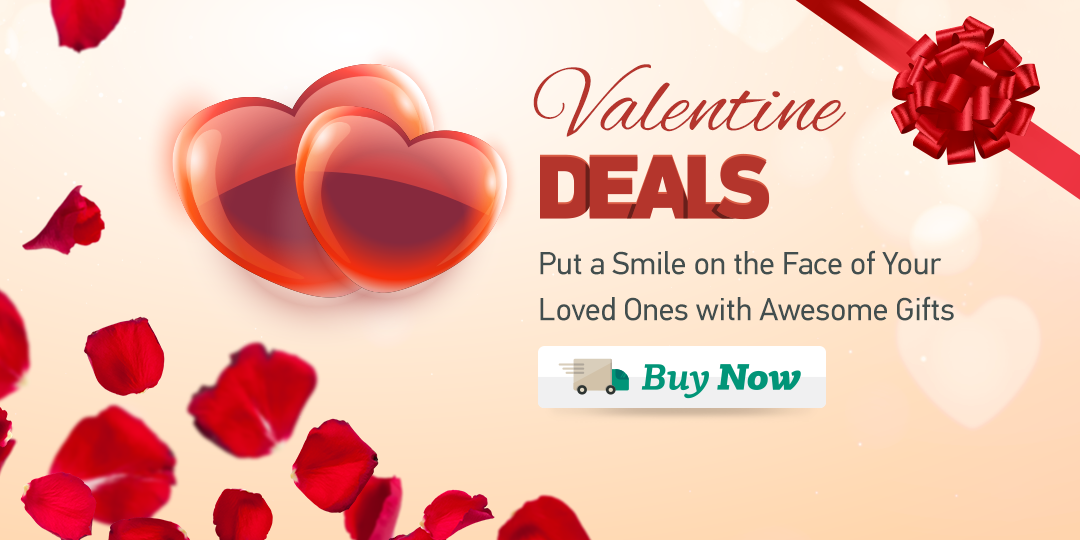 Each New Year is a new beginning, with new resolutions, new perspectives but one thing that remains the same is our love, our relationships!
Love is found in our lives in many ways which are not limited to our romantic partners. But we often forget to express or show our love for all the different loved ones in our lives.
The special relationships we build in our lives over many years may not always get the special attention they deserve. While we give most of our time and effort to our romantic partner, the significant other or our spouse, we may not give the similar level of recognition or focus on the other relationships in our lives.
Let's look at some of the relationships which I like to consider as some of the most wonderful gifts we have in our lives and how you can express your love for these special people in your life with some amazing gift items from Bikroy Deals. Know more about "Buy Now" and "Bikroy Deals": Quick, Safe and Easy "Buy Now Service" – from Bikroy to Your Doorstep!
Our Parents: Mother and Father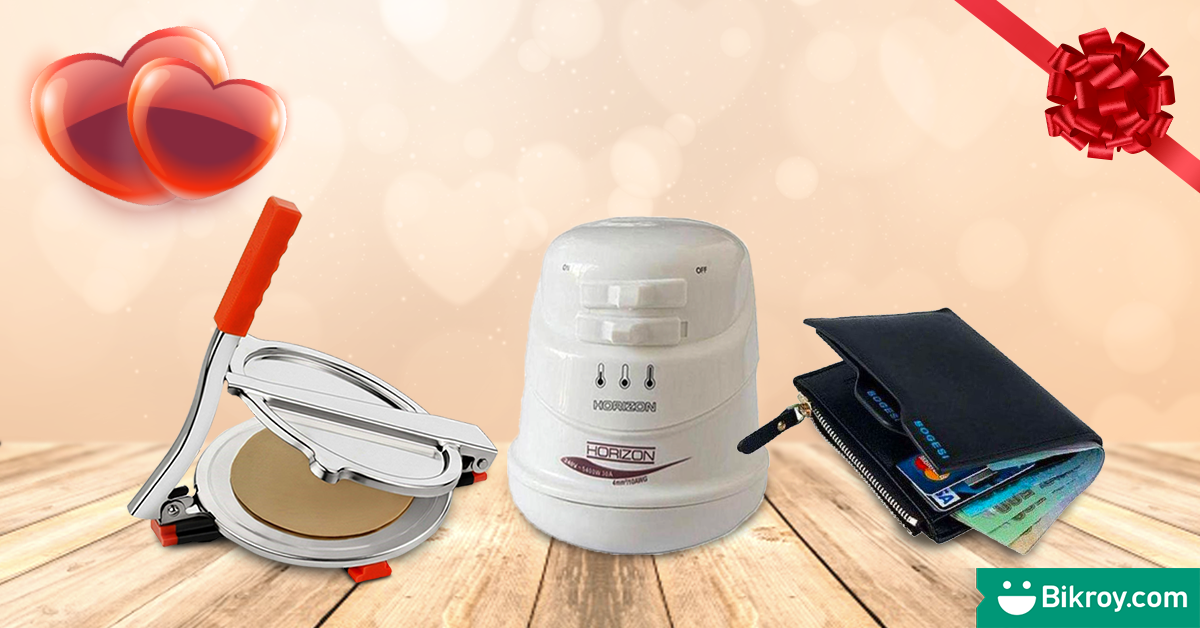 Our parents, whether they are presently in our lives or not, are the first people to welcome us to the world and hold the most special place in our hearts. A mother will always go to all her capability for the love and care of her children. A father will cruise through every hardship to see his children smile. So as children we often fail to understand their strong feelings towards us until we become parents ourselves.
No gift to your mother can ever equal her gift to you – life!
– Anonymous
When a father gives to his son, both laugh; when a son gives to his father, both cry.
– William Shakespeare.
Give your parents a thoughtful gift item to show how much you appreciate all the things they do for you!
For Mother
Spice Grinder

Electric Ruti Maker

Iron
For Father
Leather Wallet

Trimmer

Hot Shower
Our Siblings: Brothers and Sisters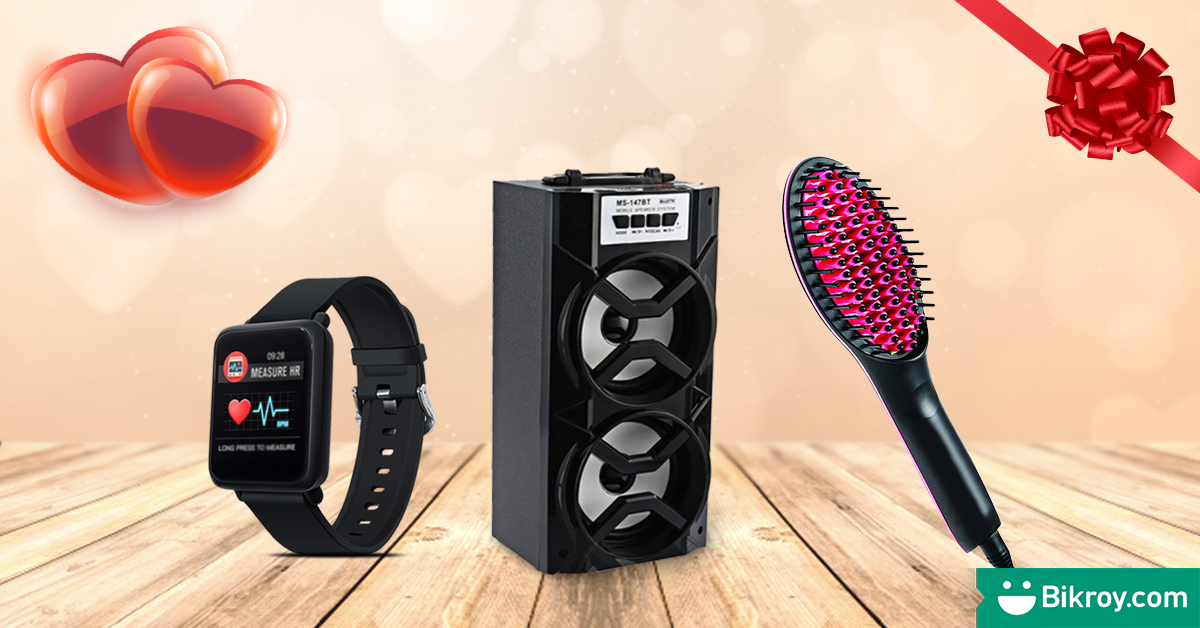 Our siblings, no matter how much of a love/hate relationship we share, is an extremely special bond! While we learn our manners and discipline from our parents or elders, we learn to share from our siblings. We know to care for someone just as much as ourselves from them. Through all the little fights and arguments we hold an immense of amount of love for them.
Give your siblings something exciting to show them that you care!
For Brothers
Portable wireless speaker

M3 Smart Band

Crossbody Bag
For Sisters
Bracelet

Straightener

Bluetooth Speaker
Our Children: Boys and Girls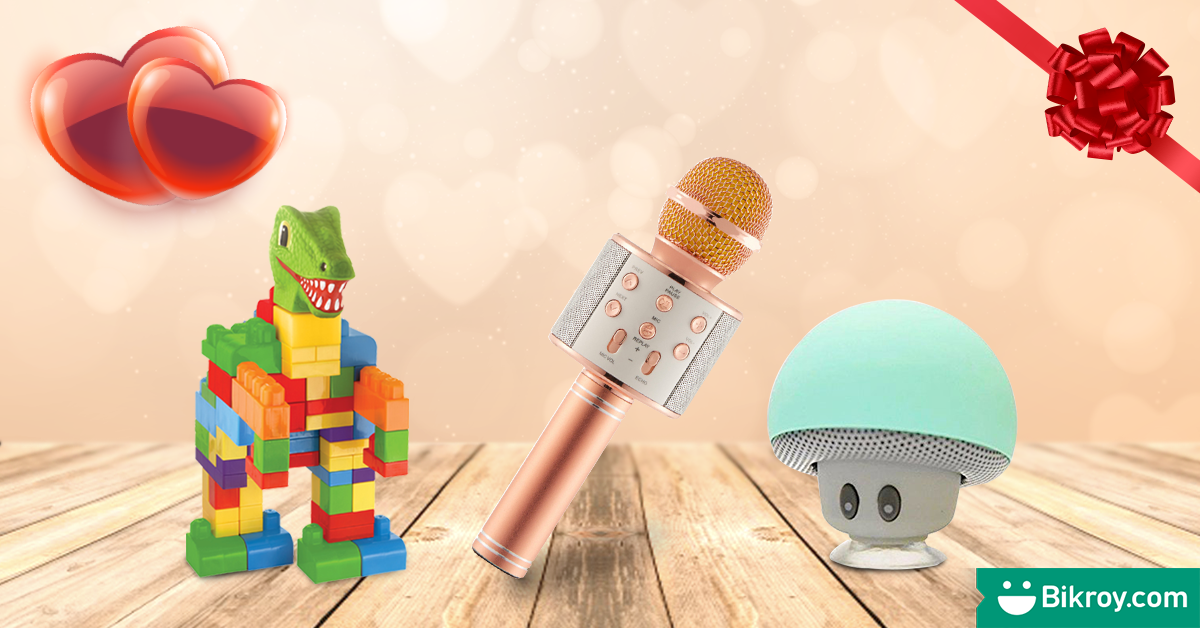 Our children, no matter how young or how many in number, teach us the true meaning of selfless love. They are the living, breathing example of being able to think about someone even before ourselves. Regardless of how old they get, in the eyes of parents the children are always in need of love, affection & protection – an instinct that only gets stronger with age!
Get your boy or girl the perfect gift to remind them how much you love them!
For Boys
Smartwatch

Backpack

Wireless Karaoke
For Girls
Anti Theft Backpack

Hair Dryer

Bluetooth Speaker
Our Friends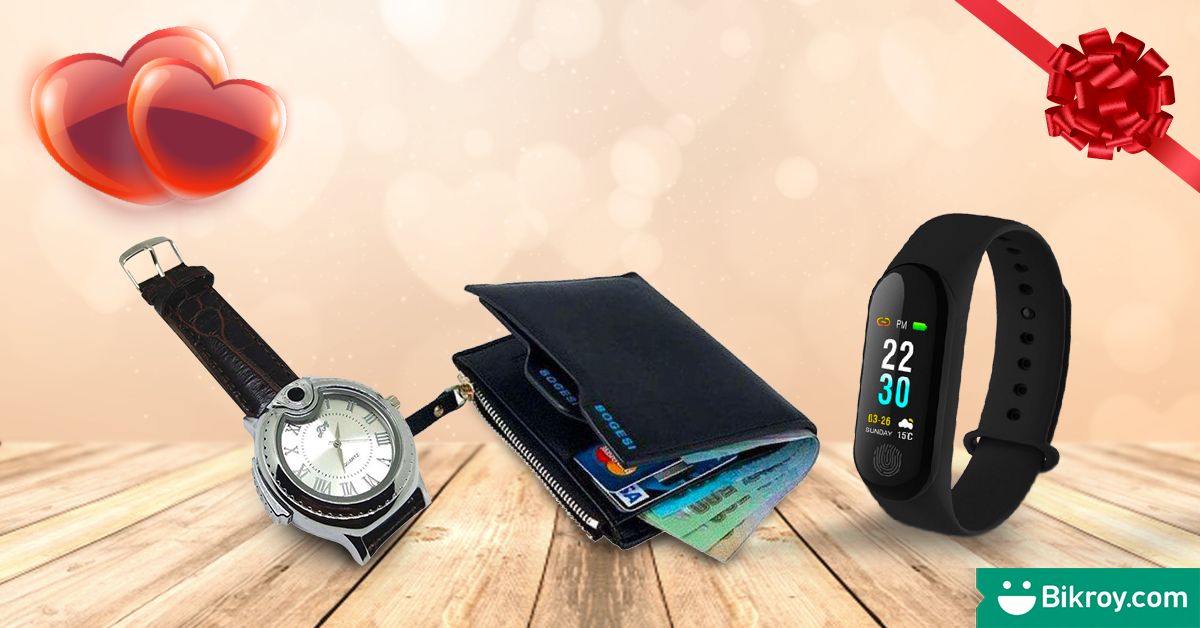 How much do you value friendship? You may never have given it thought, but it is one of the most precious relationships with an unexplainable love attached to it. Regardless of age, gender, background, religion or any other ways we may have separated our identities in this world, it is an amazing bond which stands of the test of time. No matter how far or how long you are separated from a good friend, you will always pick up from where you left off as soon as you meet.
Celebrate the strong bond of friendship with cool gifts!
For Friends
Backpack

Wallet

Watch Gas Lighter

Coffee warmer

M3 Smart Band

Bracelet

Hair Dryer

Bluetooth Speaker

Straightener

Portable BBQ
Our Grandparents & Grandchildren
Grandparents & grandchildren share a strange relationship which is built on excitement, love & mischief! Grandparents always seem to relive their childhood with their grandchildren, they turn into kids to enjoy the company of the grandchildren. Similarly, grandchildren see grandparents with an immense amount of respect & admiration in their old age. A special bond which words cannot express!
Share the joys of life & laugh out loud with your grandparents/grandchildren, give them reasons to smile!
For Grandparents
Massage Pillow

Blood Pressure Monitor

Magic Hose pipe 50 feet

Instant Hot Water Tap
For Grandchildren
Anti Theft Backpack

Wireless Karaoke

M3 Smart Band

Naviforce Watch
The Special One/ Life Partner/ Spouse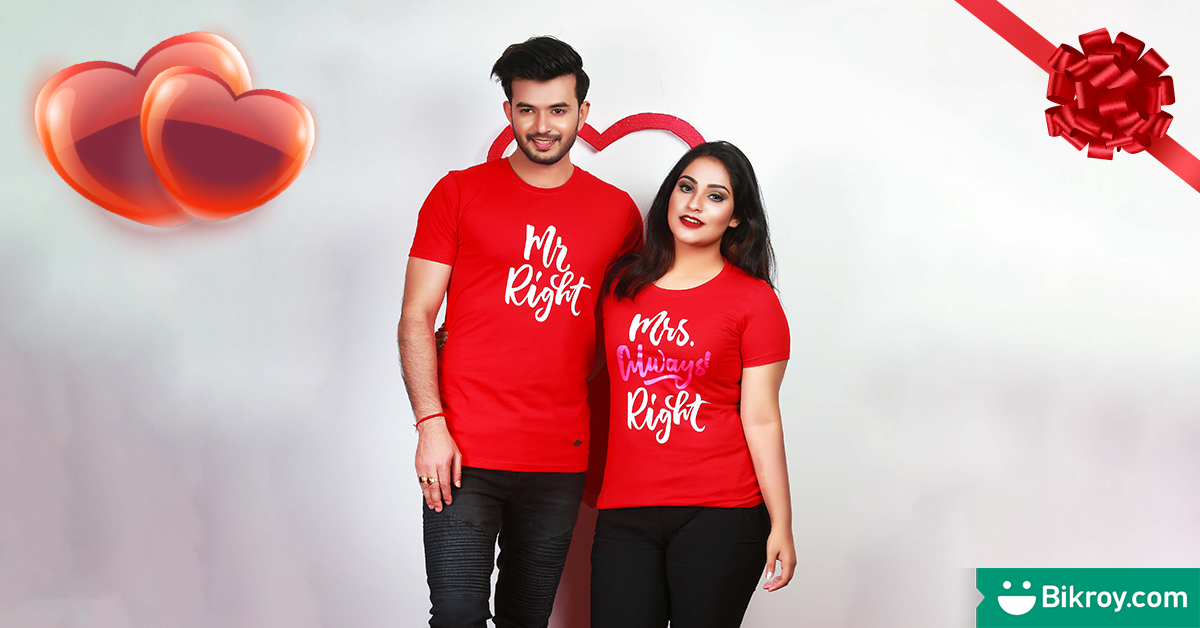 Although we have covered the many different types of relationships which we build throughout our lives, we cannot and will not forget the one we most closely associate when we think of love – the special one!
No matter what name you call them by, your better half, the half that completes you, the special someone, your life partner, romantic partner or your spouse, we all know the true meaning of this love! The person who teaches you the meaning of sacrifice & compromise. Make every moment memorable with them!
Or, you may even have a secret admiration for a special one. Express your love to see the special sparkle in their eyes only for you! See how you can win over the heart of the special one you secretly love more than you can say. Some things are better left unsaid, express it with a beautiful gift!
Confess all your feelings in the season of love with some lovely gifts!
For Him
Punjabi
Couple Mug
Bed Sheet with 2 Pillow Covers
For Her
Saree
Couple Mug
Couple Valentines T-Shirt
Conclusion
We have covered some of the closest relationships that we build throughout our lives, we have left many more such beautiful relationships such as our aunts or uncles, bosses, teachers, role models, etc. But it is up to you to value the special people in your lives. Give them something to remember you by, a token of love or appreciation, or simply a reminder of the beautiful relationship you share.
Don't keep all your feelings locked up in your heart, share it and see your joyful moments spread in the season of love. Reconnect with friends even if it has been many years since you last spoke or met. Let all the worries of life drift away with a heartfelt message, a gift for them to remember you by!
Get some amazing gift items on Bikroy.com/Deals which are made as the best deals for this special occasion.
Life is incomplete without the love of friends and family, celebrate the blessing of togetherness, the joys of love & excitement to bring your hearts closer together than ever before.