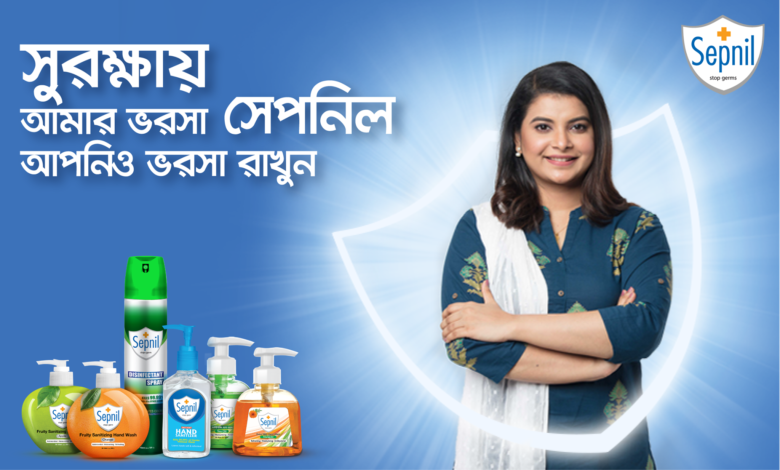 Our hands are constantly coming into contact with everyday items. We can unknowingly contaminate our hands just by going to places or meeting people. One of the common ways that germs can enter the body through the nose, mouth, or eyes is by close contact with our hands. Today the world is plagued by the pandemic caused by COVID-19, and in order to avoid getting infected, we must consciously keep our hands and belongings clean and germ-free. Washing our hands on a regular basis with soapy water or any sanitizer or alcohol-based disinfectant has become a vital part of our lives. Since soap and water are not readily available on the go, "Sepnil Instant Hand Sanitizer" is an extremely convenient solution that we can carry with us at all times.
While outside or on the street, a portable hand sanitizer is the only hope for quick disinfection. But a hand sanitizer won't completely rid you of germs – and can have some harmful side-effects – if not used properly. So today, we will discuss the rules of using hand sanitizers and what kind of sanitizer is most effective in removing germs.
Why Sepnil Is Much More Effective Than Regular Hand Sanitizers
Alcohol Level:
The hand sanitizer we use must contain at least 70%-90% alcohol to prevent coronavirus (Source: World Health Organization). The concentration of alcohol in most non-branded sanitizers in the market is unknown. Sepnil Instant Hand Sanitizer contains 70% Ethanol, and you can safely use it to control 99% of tough diseases including the coronavirus.
Hand Care:
People who have the habit of overusing hand sanitizers often get dry skin on their hands. This problem is mainly due to the alcohol in these products and gets worse if you don't use moisturizers regularly. To make life a little easier, Sepnil Instant Hand Sanitizer contains glycerin, giving your hands some extra protection. Also, using it in small amounts gives more effective results.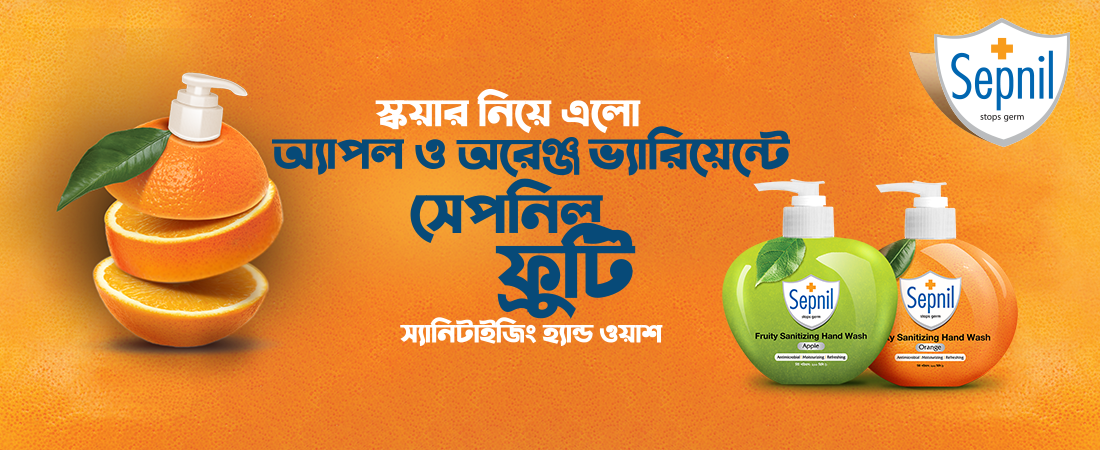 When to Use Sanitizer and When Not to
Improper use of hand sanitizers can do more harm than good. It may seem easier to use hand sanitizers all the time as an alternative to washing hands. But that is never good for you.
Studies show that hand sanitizers can very effectively neutralize any kind of bacteria. But our bodies also have some good bacteria that we need for normal healthy functioning. These are called 'microbiomes'. Excessive use of alcohol-based sanitizers can disrupt the levels of these microbiomes.

Repetitive and excessive use of hand sanitizers increases tolerance for harmful bacteria, and they often get stronger. Overuse can therefore have the opposite effect. This is why these hand sanitizers should be used with moderation and only when water and soap for a proper hand wash are unavailable.

If there is any visible dust, dirt, or ink on the hands, they will not get cleaned with a hand sanitizer. Because sanitizers cannot remove dirt and in such cases, their effectiveness may be reduced. Therefore, using hand sanitizers will probably not disinfect your hands after activities like cleaning the dustbin, cleaning the house, changing baby diapers, etc. In such cases, washing your hands with soap is absolutely necessary.

If someone sitting next to you sneezes, using a hand sanitizer will not protect you. This is because the virus can enter your body from the droplets when you breathe in.

Hand sanitizers must be used if you touch anything or people outside the house and do not have the opportunity to wash your hands. But it shouldn't be repeated unnecessarily. Only use the sanitizer before eating or getting your hands close to your eyes. With a little amount of Sepnil Instant Hand Sanitizer in your hand, rub both hands thoroughly for 20 seconds until it dries out.

The use of hand sanitizers before or after cooking is not suitable. When you touch raw fish or meat, your hands become oily. Hand sanitizers cannot work or clean in this condition.

If someone in your home has vomiting or diarrhea, or someone is infected with the coronavirus, hand sanitizer can be used. But even so, it is better to wash your hands with soap if possible.

Before unpacking any item, germs may be removed from the packaging by using a hand sanitizer.
Extra Caution When Using Hand Sanitizers
The sanitizer is an alcohol-based mixture containing a variety of complex chemicals. So it is essential to take some extra precautions while using it.
Risk of Alcohol Poisoning
The effect of somehow inhaling the hand sanitizer through the nose can be very risky. This can lead to alcohol poisoning. After using the sanitizer, do not touch your nose or lips before your hands are completely dry. If someone accidentally swallows some hand sanitizer, it immediately becomes a medical emergency and the person should be taken to the nearest medical center.
Combustion of Alcohol
Good quality hand sanitizers contain a lot of alcohol, and this chemical mixture is highly combustible, and careless use can easily cause accidents. After use, wait until your hands are dry before touching anything. Stay away from fire or other inflammatory chemicals. The sanitizer bottle should also be kept in a safe place at all times.
Be Extra Cautious with Children Around:
Children may be attracted to the beautiful package or scent of the Sepnil Instant Hand Sanitizer. So be very careful with this product with children around. Moreover, according to the Center for Disease Control and Prevention (CDC), regular use of such chemicals is risky for children. So it should be kept out of the reach of children as much as possible.
Those Who Work with Chemical Elements:
Hand sanitizers can be dangerous for those who work with different chemical ingredients and products. There are many people who work with strong cleaning chemicals, degreasing agents, oils, pesticides, etc. Reactions to liquid gel-type sanitizers and various strong chemicals can be very harmful to our bodies. According to the CDC, if we have pesticides or heavy metals in our hands, using a hand sanitizer will not clear it, in fact, there is a possibility of reverse poisoning.
Final Thoughts
Hand sanitizers are undoubtedly quicker and easier than washing hands. And they are definitely the best solution for portability. But they are by no means a substitute for actually washing your hands with soap and water. There are also some limitations and precautions to be taken while using the hand sanitizers as we have seen. The hand sanitizer can be a life-saving product, but we should know how to use it properly, and more importantly, know when not to use it. Please do not put yourself and your loved ones at risk by using low quality or fake hand sanitizers. Use unadulterated and high-quality Sepanil Instant Hand Sanitizer.