Jobs
A Complete Guide to Hiring Software Engineers in Bangladesh
Suppose you are running a software engineering team or working as a project manager. In that case, hiring a new engineer can be a hassle—especially these days, when software engineers are in high demand and short in supply.
In a first-pace digital world, software engineers play a vital role for almost every industry regarding business success. To ensure your organization's network and operating systems perform to their highest capacity, you must have to recruit the right fit.
It is challenging to recruit software engineers and other technical talents like coders, programmers, and developers from a large IT enterprise to startups. While your organization is a good place to work, you are an excellent chance to cope with recruiting sound engineers before they make a move to anywhere else.
Not to worry. Explore the suggestions below to know how to hire a software engineer and how to get started with posting software engineering jobs to find the right talent in Bangladesh.
Who is a Software Engineer?
Before stepping into the hiring process, if you are not an engineer yourself, you must know what a software engineer does. In a nutshell, a software engineer develops and designs applications or computer programs.
The terms software engineer and software developer are interchangeable for most industries and used for someone who designs software loaded onto a server or runs as SaaS (software-as-a-service) through a browser.
A software engineer needs to have a clear understanding of the following subjects:
Computer Science

Programming, coding, and database

Data structures and algorithms

Debugging and testing applications

Software structure and mapping
Besides, as a software engineer needs to connect with business clients, other engineers, and colleagues, he/she needs to have solid interpersonal or communication skills as well.
Why hire a Software Engineer?
There could be several reasons you are posting for software engineering jobs:
Design and execute complete software development cycles for every project, maintaining company standards and expectations.

Cross-check existing systems, identifying bugs, and create solutions to improve the whole automated remediation.

Create applications, and efficient networking solutions with unit tested, code reviewed, and checked for regular integration.

Design and developing applications as company products or services continue to face growth in usage.
How to recruit and retain the best Software Engineers to your company?
There are no one-size-fits rules to hire the best engineers. But yes there are ways that can make your hiring much easier. Let's explore some of them below:
Minimize your time to hire
In Bangladesh, software engineering is one of the most demandable careers, which explains why most engineers don't spend more than a month finding their new role. That indicates you should go through a quicker period to make your hiring decision. If you can do so, then you can make a competitive offer to your candidates- before they are off to market.
Use a coding assessment
One of the significant aspects of hiring a software engineer is to ensure how good your candidates are with programming. One way to do this is by arranging a coding assessment. You can do it better by creating coding assessments by an alignment of technical hiring managers and recruiters.
Avoid poor onboarding
The quickest way to put off a software engineer or a software developer is to throw them into software development blindly, without any support. If you expect them to solve particular problems, you need to make it clear while interviewing them.
Offer a great culture and vision
Take "culture" as your organization's values, processes, and priorities. A great company's culture doesn't just manifest within the air. First of all, it should be articulated and communicated throughout the organization, and then it could be lived out by every single leader and employee.
Workplace environment
A structured company culture supports involvement for their employees to get together their personal and professional development activities. As the company culture's success indicates the level of involvement of each employee, so make sure you are proposing an environment where not just software engineers, instead all the employees feel invested and excited.
Ongoing professional development courses
Job satisfaction is closely related to opportunities employees are getting to grow, learning, promote, advance, and expanding their skills. There is no doubt that structured organizations support their employee growth and allocate different budgets for those professional developments.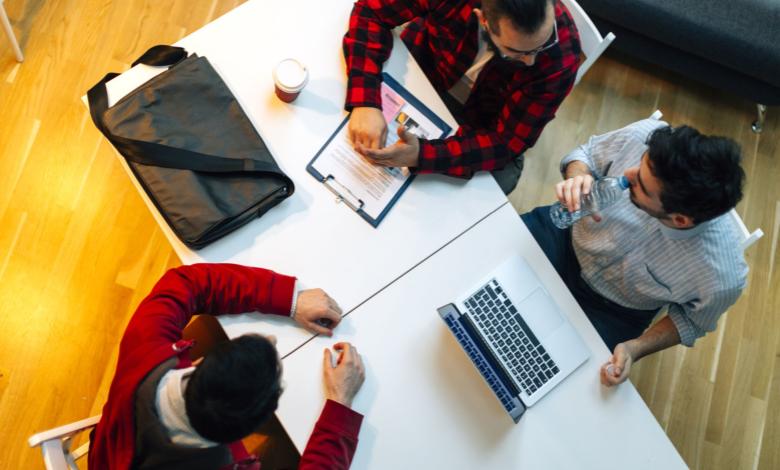 Skills and qualifications to look for in a Software Engineer
Besides the versatile demands of companies, some common skills recruiters look for a software engineer candidate. Understanding the preferred and required skills can help you determine the best candidates for your organization.
| | |
| --- | --- |
| Required Skills and Qualifications | Preferred Skills and Qualifications |
| Experience is in software engineering and networking. Also experience with java, Python, and C++ | Work experience with relational databases like SQL and ORM technology |
| Strong test automation ability | Proficiency with CMSs like Magento or WordPress |
| Experience with rapid-development cycles in web-based platforms | Web application development experience using different frameworks |
| Strong designing, developing, test, analyzing, and troubleshooting process. | Knowing HTML5 and CSS3 |
Software Engineer/Developer salary in Bangladesh
The salary scale of software engineers in Bangladesh actually ranges from the industry average.
A tier 4 organization (which has around 100 employees) would pay anywhere between 15k-25k per month.
A tier 3 organization (which has almost 500+ employees) would pay around 20k-30k per month.
A tier 2 organization (around 1000-5000 employees) would pay around 25k-35k per month.
A tier 1 organization (giant service organization) would pay around the same of 30k-40k per month to a software engineer.
As we said, the numbers could vary. In Bangladesh, the annual average is about BDT 4,80,000 according to a recent study done on several organizations.
Final Words
Hiring a software engineer or QA engineer can be an effective way to grow your business, but it isn't that easy. Not to worry, the techniques we have shared above can serve as the gateway for hiring and retaining software engineers to your company.
Yet, it's important to remember that effective hiring is not a destination; instead, it's a journey. From job posting to hiring the best talent, you need to have a grip over the whole ride.
Now, the journey can differ based on industries and companies. Find the path and track which is compatible with your organization and execute on it. You will go through successes and failures, but you will know you are about to get the best employees as long as you learn from those.
Happy hiring!