Jobs
Top 10 Most In-Demand Jobs in Bangladesh
As we welcome the New Year, we realize just how much the job scenario has changed over the course of the last year. The job market of 2018, both globally and consequently for jobs in Bangladesh will surely reflect how much we continue to rely on technology across all industries and sectors. The definition of career and success is shifting as we adapt to technological innovations and people associate themselves with various new roles at the workplace. While streams of new jobs are created by the rising adoption of technology, not all jobs are techy.
Given our pursuit of success and career goals may vary from person to person, we have gathered a list of the top 10 most in-demand jobs in Bangladesh for 2018. The following top 10 lists are compiled based on promising careers, job openings and in-demand skills which are best suited for jobs in Bangladesh, but it is not ranked in any particular order:
1. Customer Support Jobs

Regardless of the industry, you're working in or which part of the world you are in, the customer is the king. Due to the boom in technology, every industry, every field and every sector is experiencing rapid growth. Sales are increasing across all platforms and as a result, customer success is all the more important. It's become very easy to reach new customers globally, but ensuring customer satisfaction is still a challenge. Customer support jobs are not limited to customer care centers; these jobs have become more versatile in the form of chat support, email support, voice & video call support, etc. Here is a great article demonstrating top 5 soft skills you need for customer service jobs.
Salary Range: Low to Medium
Job Availability: High
Career Outlook: High
2. Call Center Jobs
The call center industry for a long time has been dominated by the Indian subcontinent, mainly India. Outsourcing of this crucial customer service method is a 100% reliant on fluent communication skills in English. Recently, call center jobs in Bangladesh have been on the rise due as many companies look to outsource but are keen on avoiding India. As customers nowadays have access to more self-service options, call center jobs are required to handle more advanced services. Although the hours of office maybe odd due to 24/7 service or for the difference in time zone, call center jobs in Bangladesh are surely becoming more and more popular.
Salary Range: Low to Medium
Job Availability: High
Career Outlook: Medium
3. Data Entry Jobs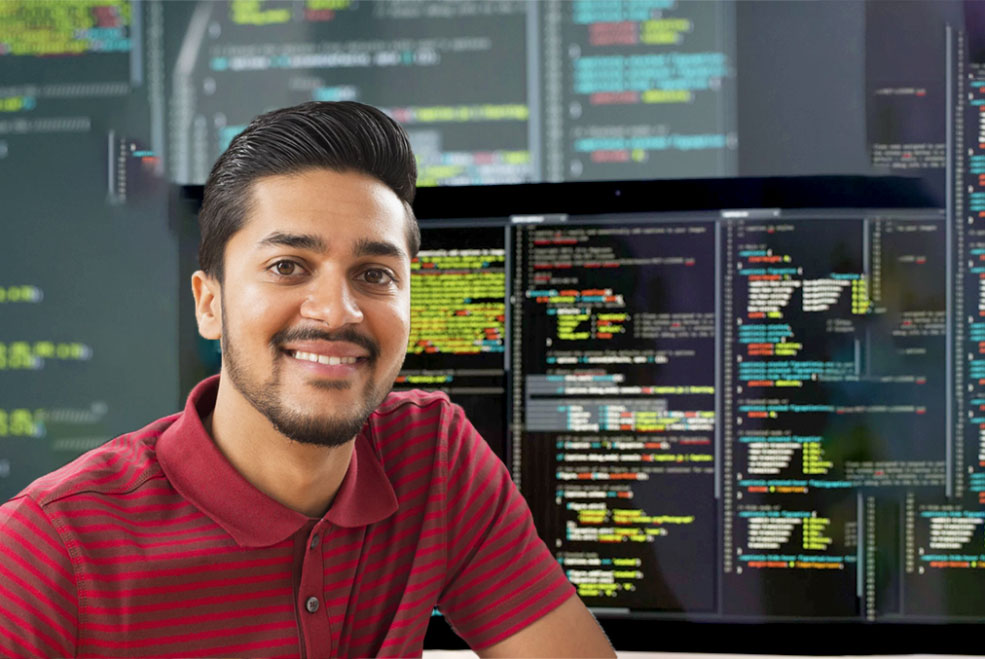 Data entry jobs are a constant demand in the job market and even more so now in Bangladesh than ever before. With more and more companies, both private and government, adapting to technology and digitalization the need for data entry specialists are growing constantly. There is a common misconception that data entry jobs in Bangladesh have little or no potential. But the reality is quite the opposite as data entry jobs range from simply typing from paper to working with highly technical data, rearrange information for various presentations, etc.
Salary Range: Low to Medium
Job Availability: High
Career Outlook: Medium
4. Sales & Marketing Jobs
Sales and marketing jobs in Bangladesh are always in demand as they are the least likely to be affected regardless of the economic conditions. Whether the economy is going through a recession or a boom, sales and marketing jobs are always available. The demand is high and companies always require more sales and marketing staff compared to other departments as volume almost always guarantees turnover in sales and marketing.
Salary Range: Low to Medium
Job Availability: High
Career Outlook: High
5. Online Marketing Jobs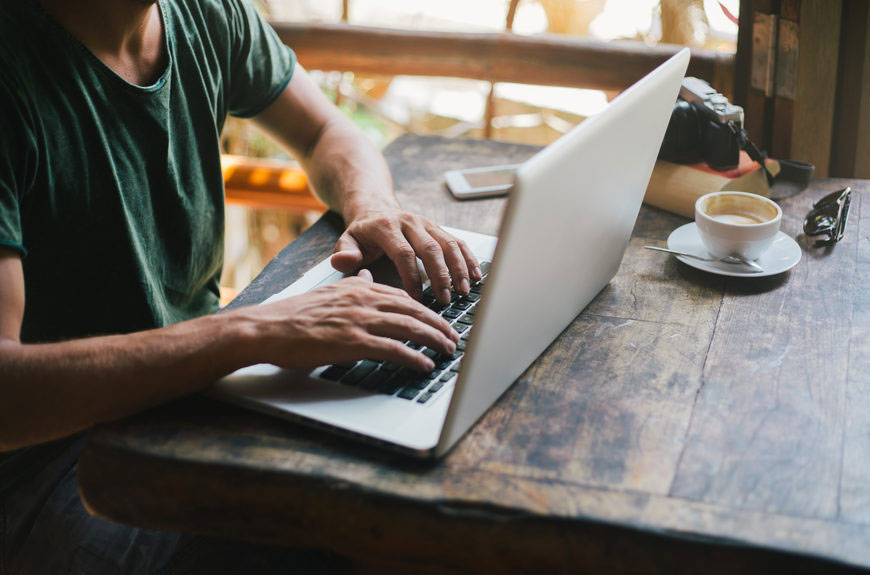 Online marketing jobs in Bangladesh for 2018 is surely going to be one of the most sought-after careers. The demand for skilled online marketers is rising globally. Due to the rapid advancements of Bangladesh through internet and mobile has created greater scope in the digital scope. Whether its consumer products or services, retail or wholesale, online marketing expertise is in demand and the supply is simply not available in the level of expertise that recruiters expect.
Salary Range: Medium to High
Job Availability: High
Career Outlook: High
6. Part Time Jobs
Part-time jobs in Bangladesh such as receptionist, waiter, cashier, transportation, delivery, and others are growing rapidly. Few factors such as on-demand availability and flexibility are the biggest advantages of part-time jobs in Bangladesh. Students or regular job holders, almost anyone and everyone are able to grab every available opportunity for a dependable source of extra income. The availability of part-time jobs in Bangladesh and the flexibility it offers can influence many to consider this as a full-time option. Why you should do a Part-Time job? Have a look here to know the Advantages of Working Part-Time Jobs in Bangladesh.
Salary Range: Low to Medium
Job Availability: High
Career Outlook: Medium
7. IT & Telecom Jobs
Technology has arrived and it is here to stay. The rapid innovations due to advanced technology year-over-year is likely to be a trend throughout the future. The dominance of IT is undeniable across every sector and this has opened an incredible amount of opportunities for IT and telecom jobs in Bangladesh. The current situation for jobs in Bangladesh is that basically every job is in some way or fashion can use IT support staff. IT skills are a growing asset for every company and recruiters are always looking to enforce their workforce with the latest skillset.
Salary Range: Medium to High
Job Availability: High
Career Outlook: High
8. Engineering Jobs
The incredibly huge progress in technology, science, and computing creates an even more stable career outlook for engineering jobs worldwide. Engineering jobs in Bangladesh are also expected to remain in high demand at least for the next decade. It is also one of the sectors which experience some of the lowest unemployment rates. However, it is likely that most engineering jobs in Bangladesh fail to offer the expected salary for a deserving candidate.
Salary Range: High
Job Availability: High
Career Outlook: High
9. Medical Jobs
It is quite unlikely for medical jobs in Bangladesh to ever be out of demand or even experience a slight dip. With growing numbers of medical institutions and technologically superior diagnostics, the demand for newer medical professionals who can adapt to innovations in the medical industry is only increasing with every passing day. Regardless of the standards set forth by changing requirements, the need for candidates with core medical knowledge is necessary to prepare the future workforce of innovative medical jobs in Bangladesh.
Salary Range: High
Job Availability: High
Career Outlook: High
10. Freelance Jobs
Freelance jobs may seem similar to part-time jobs however, they differ quite a lot. Freelance jobs in Bangladesh are most often project based. Performance and deadlines are the key factors for freelancing jobs and workers must rely on securing some regular clients. Freelance jobs are available for every industry and every sector but it is not most suitable when considering to establish a career. Only an exceptional few are able to establish a career as a freelancer.
Salary Range: Low to Medium
Job Availability: High
Career Outlook: Low
During recent years, Bangladesh has profited from a strong economy that has created several job opportunities across all the different sectors. As we looked over some of the most in-demand jobs in Bangladesh for 2018, we encourage you to get more idea of what companies are looking for. While looking for jobs in Bangladesh, consider your skillset, the salary range, career outlook, and companies that provide performance-based incentives. All jobs require some sort of technical skill and in the future of the job market, the competition is tough. Identify your skills and strengths and work to master new skills by taking time out to research & learn them.
Best of luck and make sure to share your thoughts in the comments!