Vehicles
10 Best Small Cars for First-time Car Owners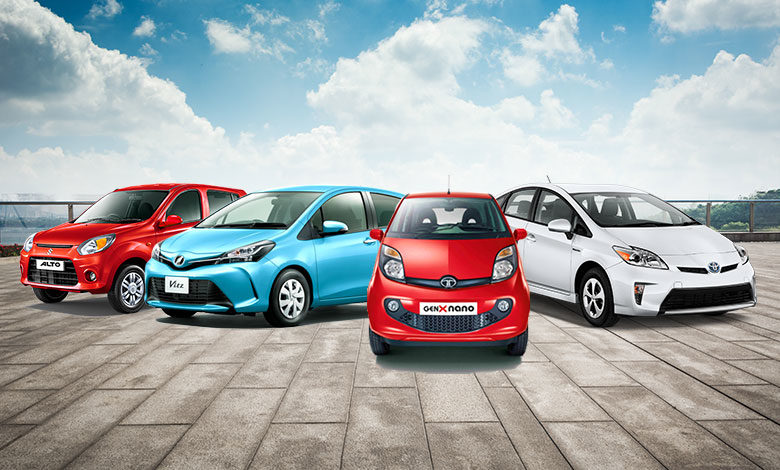 Are you thinking about buying a car to ease your daily commute, but don't have a big budget? Then this article is just for you!
Small cars are a compact solution to your daily traveling needs. They are comparatively more affordable and offer better fuel efficiency. A small car is a fantastic choice if you're thinking of buying your very first car, or just want a change from your existing big one.
In this article, we will discuss 10 of the best small cars in Bangladesh so you can see for yourself why any of these can be the perfect choice for a first-time car owner!
Tata GenX Nano
Price: BDT 8,95,000/=
When you think about a mini car, Tata Nano is probably the first name coming to mind. It was popularized in India as a safer alternative to motorbikes. Now it is a great choice for small families with a lower budget. Tata GenX Nano is a revamped version of the classic but includes many of the same elements. Though this car does not have automatic gears and has relatively average performance, it is one of the most durable cars in this price range. Tata Nano can endure the harshest conditions and last you a lifetime if properly cared for.
Specifications:
Engine – 624 CC

Mileage – 21.9 KMPL

Max Power – 38 PS @ 5500 rpm

Max Torque – 51 nm @ 4000 rpm

Transmission – 4 Speed Manual
Tata Indigo eCS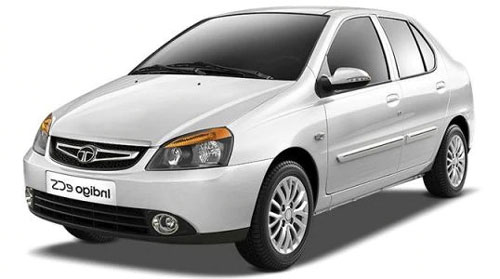 Price: BDT 14,75,000/=
Tata Indigo is the bigger counterpart to the Nano. It comes in both manual and auto gear systems and is a lot more spacious. It is a compact sedan with good performance and comes in three variants, petrol, CNG/petrol combo, and diesel. The mileage of the car changes depending on which variant you choose.
Specifications:
 

Engine – 1405 CC

Mileage – 15.64-25 KMPL

Max Power – 70 PS @ 4500 rpm

Max Torque – 135 nm @ 2500 rpm

Transmission – 5+1 Speed Manual/Auto
Toyota Aqua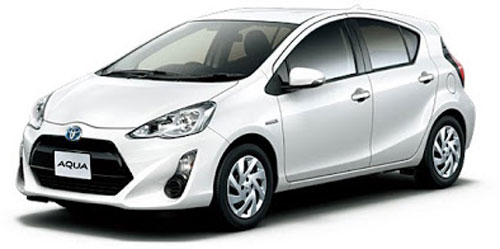 Price: BDT 13,80,000/=
Toyota Aqua is also called Prius C. It is a full hybrid car built to be driven inside the city and is powered by a combination of fuel and electricity. This model offers the best mileage in our selection, standing at an impressive 33-38 KMPL. Toyota Aqua comes equipped with Toyota's Generation 3 Hybrid Synergy Drive with a 1.5-liter DOHC four-cylinder, 16–valve with a VVT-i gasoline engine. It is a cheaper alternative to the conventional Toyota Prius but offers better fuel efficiency.
In terms of looks, the Aqua has some resemblance to Toyota Yaris – another popular model from the range.
Specifications:
Engine – 1496 CC

Mileage – 33-38 KMPL

Max Power – 72 bhp

Max Torque – 111 nm

Transmission – E-CVT (A)
Toyota Vitz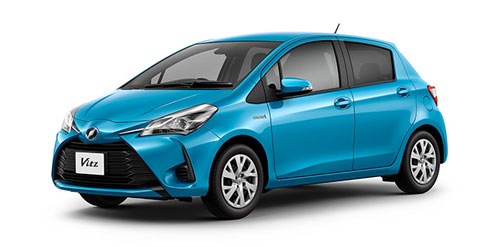 Price: BDT 12,80,000/=
Toyota Vitz was initially sold as Toyota Yaris and Toyota Echo in many countries. It is a line of 3 and 5 door hatchback subcompact cars. As of 2019, the Japanese manufacturer discontinued the Vitz line and rebranded the model as the XP210 Yaris nameplate series.
Over the years, the Vitz faced many stylistic alterations. The latest models look drastically different from their older versions, now looking more similar to the Yaris. Despite many facelifts, the internal system is still intact, providing users with fantastic mileage at above-average engine performance.
Specifications:
Engine – 1496 CC

Mileage – 34.4 KMPL

Max Power – 72 bhp

Max Torque – 111 nm

Transmission – 5 Speed (A)
Toyota Prius Hybrid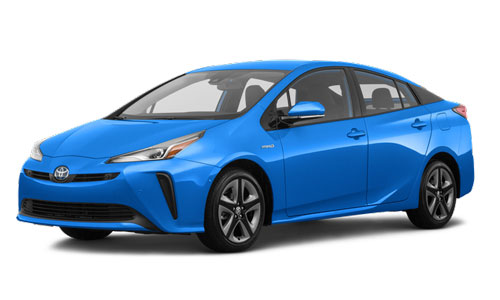 Price: BDT 26,80,000/=
Toyota Prius is undoubtedly one of the best-selling cars from Toyota's range. As the population moves towards a greener world, more people are opting for this electric hybrid car that significantly cuts down on fuel consumption and emission.
Unlike most electric cars, like Tesla, for example, Prius is comparatively inexpensive. This means the majority of the population will be able to afford it. Though it is a more sustainable car, it still offers adequate performance and good mileage.
Specifications:
Engine – 1798 CC

Mileage – 26.27 KMPL

Max Power – 96.55 bhp @ 5200rpm

Max Torque – 142 nm @ 3600rpm

Transmission – Automatic
Toyota IST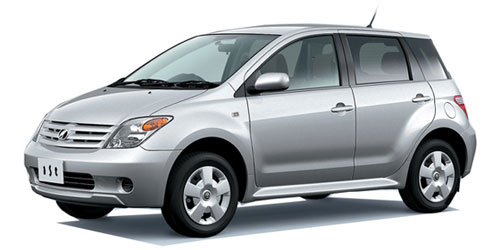 Price: BDT 13,10,000/=
Toyota IST is one of the most popular small cars in Bangladesh. It is frequently spotted on streets all around Dhaka. This model is based on the Vitz chassis and was initially conceived as a high-end multi-use compact car with SUV-like styling and wagon-like spaciousness.
The model name was taken from the suffix 'ist', pointing to a person who pursues their passion – like an artist, stylist, specialist, etc.
Though the IST looks small from the outside, it still offers ample space and comfort on the inside, comfortably fitting four to five people at a time. The only drawback of this model is the limited boot space – a compromise made for comfortable seating space.
Specifications:
Engine – 1798 CC

Mileage – 5.37-6.02 KMPL

Max Power – 134 bhp @ 6000rpm

Max Torque – 175 nm @ 4400 rpm

Transmission – CVT (A)
Toyota Spacio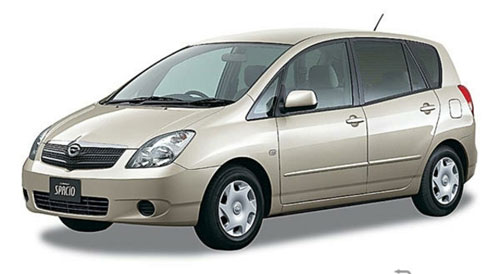 Price: BDT 12,00,000/=
Toyota Spacio, also known as Toyota Corolla Verso, is a compact multi-purpose vehicle and a popular low price car in Bangladesh. The latest version was initially targeted towards the European market where it became one of the bestselling MPVs. This model comes in both petrol and diesel engine variants so you can choose the system that works for you. Spacio offers decent performance but the mileage is not as impressive as its counterparts.
Specifications:
Engine – 1496 CC

Mileage – 9.78 KMPL

Max Power – 110ps @ 6000rpm

 

Max Torque – 143 nm @ 4200 rpm

Transmission – 4AT
Toyota Sienta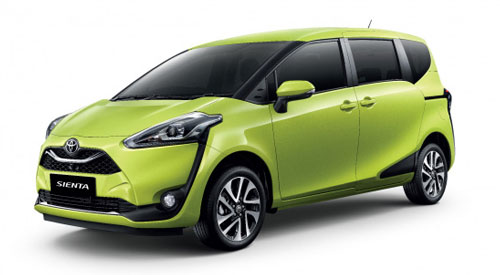 Price: BDT 23,00,000/=
Toyota Sienta is technically not a mini car, but it is a mini multi-purpose vehicle and also a low price car. It is a budget-friendly, smaller alternative to other 7-seaters in the market. Sienta is a perfect compact car for larger families. This model is currently running its third generation in East-Asian markets, but the first generation is still very popular in Bangladesh. It is a popular choice due to its easy maintenance and superior fuel economy compared to other minivans in the range.
Specifications:
Engine – 1497 CC

Mileage – 9.78 KMPL

Max Power – 109 bhp @ 6000rpm

 

Max Torque – 141 nm @ 4400 rpm

 

Transmission – CVT (A)
Suzuki Swift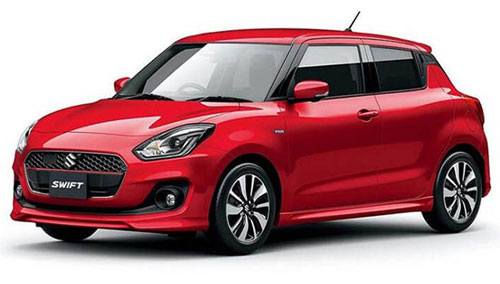 Price: BDT 18,49,000/=
This is another popular mini car in our region. Suzuki Swift is a versatile vehicle that comes in many versions. The multi-purpose version is built for inner-city commuting. It offers decent performance at a great mileage. The sports version is built for speed. It features a more powerful engine and superior transmission gear.
Suzuki Swift was remodeled in the second generation to have a more sporty appeal as opposed to a 'low-cost alternative' appeal. The design is much sleeker than the original version and looks more high-end compared to other subcompacts in its range.
Specifications:
Engine – 1197 CC

 

Mileage – 22 KMPL

Max Power – 61 kW @ 6000 rpm

 

Max Torque – 113 nm @ 4200 rpm

Transmission – 5 AGS
Suzuki Alto 800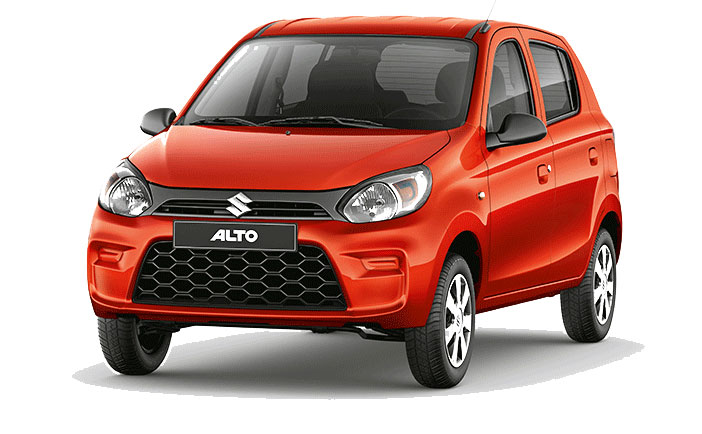 Price: BDT 8,65,000/=
Suzuki Alto 800 is a joint creation with India's Maruti. This model easily rivals Tata Nano in terms of affordability, being the cheapest car on this list.
Alto 800 has a more high-end appeal compared to other cars in this price range. It features a taller frame, a bold front grille, and comfortable seating. On the inside, this model features a digital infotainment system – a feature not commonly found in lower range cars. Looks aside, the Alto 800 provides great mileage at 22KMPL as well.
Overall, this model goes above and beyond its price classification.
Specifications:
Engine 796 CC

Mileage 22 KMPL

Max Power 35.3 kW @ 6000 rpm

Max Torque 69 nm @ 3500 rpm

Transmission 5 Speed MT
Conclusion
Mini cars or low price cars are a thing of the future. It is economical in terms of cost, maintenance, as well as fuel consumption. Investing in a smaller car is ideal if you want to keep your costs low in the long run.
If budget is the biggest factor for you when purchasing a car, then we suggest you go for Suzuki Alto 800. It is the cheapest car on this list but offers many great features. It is surely a bang for your buck!
Alternatively, if you want the best fuel economy, we recommend Toyota Aqua as it has the best mileage compared to the rest on this list.
Finally, if you are looking for an eco-friendly car, we highly recommend the Toyota Prius. Though it is a bit pricey, it is a worthy investment in the long run. With this car, you can reduce your carbon footprint significantly due to lower fuel needs, ultimately protecting the environment as well.
We hope this article has helped you find the perfect small car to suit your needs. Head over to Bikroy.com to get great deals on the latest cars in Bangladesh. Choose from thousands of sellers and lock a deal!
FAQ Section
Where can I buy small cars in Bangladesh?
Many physical showrooms around Bangladesh sell small cars. You can also purchase them through Bikroy where there are listings for new, used and reconditioned cars. Plus, on Bikroy you can conveniently compare prices of small cars in Bangladesh and get the best deal from local sellers.
Is there any EMI facility for mini cars in Bangladesh?
Some physical and online showrooms offer EMI services. Depending on their offering, you can avail great monthly installment facilities at reasonable interest rates. If your preferred seller does not offer such facilities, you can always go for a car loan. There are lower interest rates for smaller inexpensive cars.
What is the lifespan of small cars?
On average, you can expect your small car to last about 8 years or up to 25,00,000 KM. This estimate is for new cars with regular maintenance. Small cars can last even longer if you properly maintain it and take it for regular check-ups at trusted garages.
How much does maintenance for small cars cost?
The best thing about small cars is its lower maintenance cost. On average it will cost you much less to maintain a small car as opposed to any larger sedans or SUVs. For Tata Nano, it is estimated that throughout 6 years maintenance cost will only be a total of BDT 12,500 (approx.) given the car does not have any serious problems.