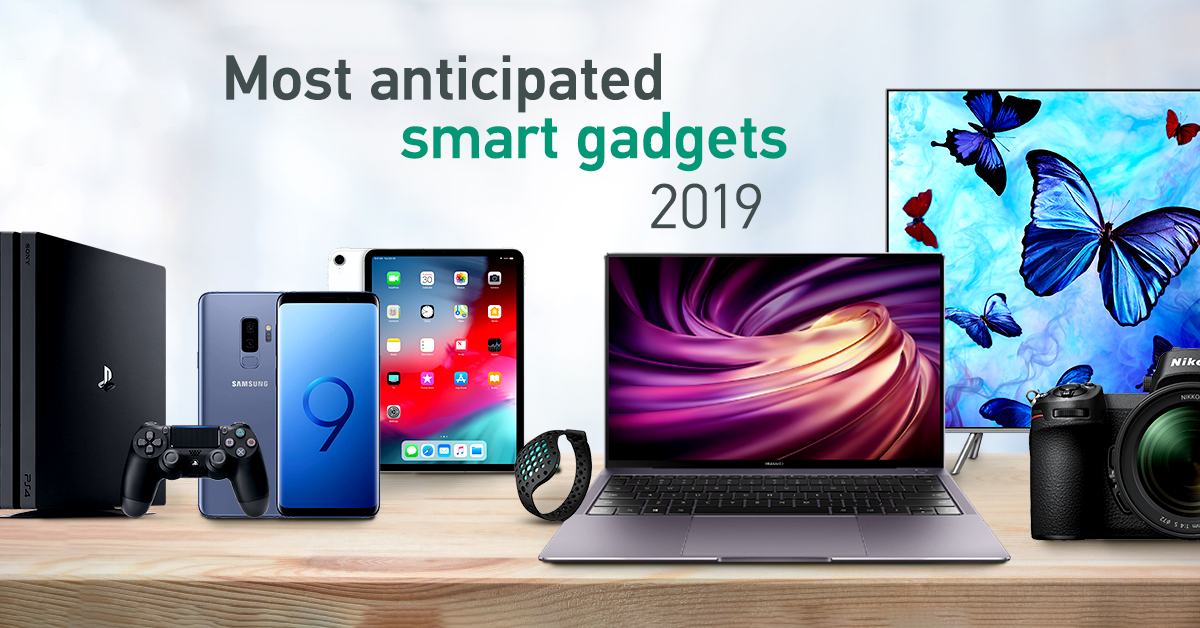 Are you a tech junkie? If you are, you probably know how to do your homework before making a big purchase. If the best is what you're after, one can also assume that you're prepared to dig deep into your pockets. Some of the most popular gadgets today have come from highly innovative technological advancement we have seen this decade. It almost feels like a newer and better product is introduced before you have time to get used to the last version. So how do we determine the best ones to buy? Let's have a detailed look at some of the most superior tech gadgets in 2019 – from the best phones to the best TVs, which are deserving of your hard-earned money. We will talk about one product from each category, show you a snapshot of its specifications and mention some quick pros & cons.
Best Smartphone of 2019
Samsung Galaxy S9 Plus
Samsung has undoubtedly produced the best phone of the year with its massive big screen and impressively superb camera!
Samsung is right in making a big deal of its S9 series of phones. The dual 12 MP cameras are reason enough to praise. With its camera aperture which is the widest among current phones, the photo quality, even in low-lit situations is unmatched. The infinity display of the Samsung Galaxy range has been an instant hit and consumers continue to be dazed by its large, appealing screen.
Let's look at the phone and its specifications:
Specs of phone

Weight: 189g

Dimensions: 158.1 x 73.8 x 8.5 mm

OS: Android 8

Screen size: 6.2-inch

Resolution: 1440 x 2960

CPU: Snapdragon 845 / Exynos 9810

RAM: 6GB

Storage: 64GB/128GB

Battery: 3,500mAh

Rear camera: Dual 12MP

Front camera: 8MP
Things to Like
Excellent camera performance in little or low light situations

Premium quality build material & design
Things Not to Like
One of the most overrated features was the AR Emoji mode

Very similar to the S8 Plus
The Samsung Galaxy S9 Plus has many reasons to be crowned as the best phone on the market in 2019 due to not just a few reasons, but many amazing ones as we have discussed. The winning shot from its features for me is the low-light camera. Truly, one of the best gadgets of this year.
But, why not go with the brand-new Samsung S10? We will let you think about the newer model!
Best Laptop of 2019
Huawei MateBook X Pro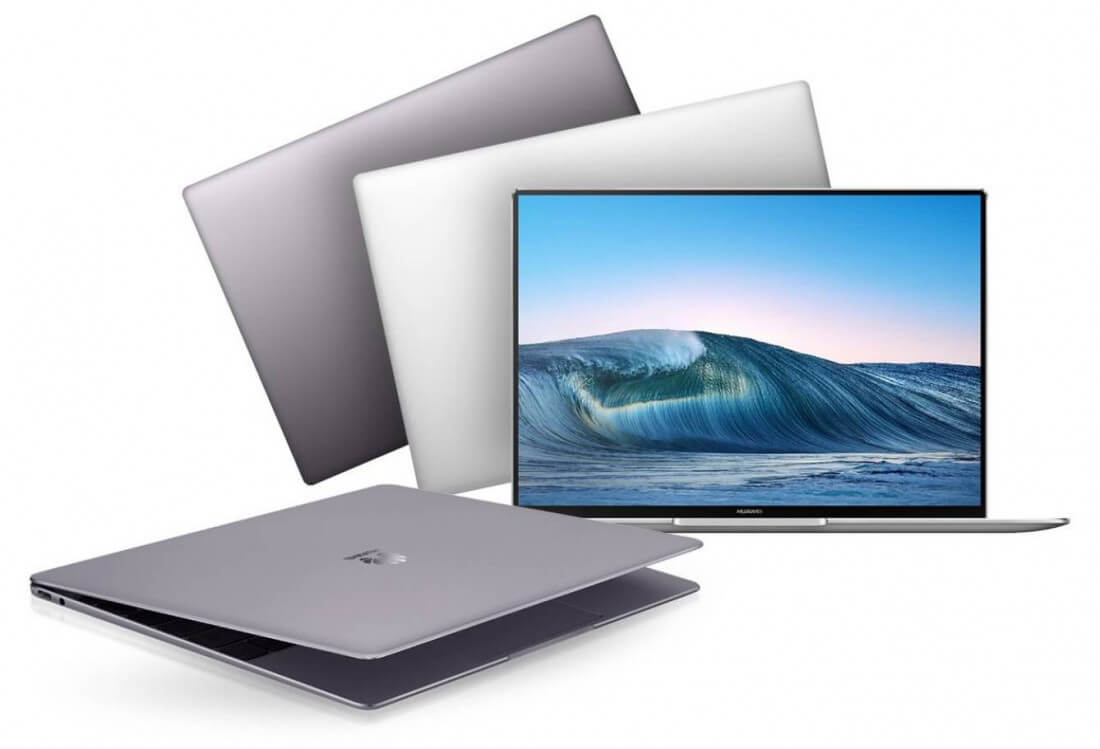 Our choice for the best laptop in 2019 is this one, for sure!
It is a gorgeous design with an amazingly stunning screen. The laptop is packed with the implementation of the latest and most cutting-edge components. It is a complete performer with a long running battery life, at an affordable price. Whether you consider home gadgets or business gadgets, you will get a lot more in features for the price you pay.
Let's look at the laptop and what's inside:
Specs of laptop

CPU: 8th generation Intel Core i5 – i7

Graphics: Intel UHD Graphics 620, Nvidia GeForce MX150 2GB GDDR5

RAM: 8GB – 16GB

Screen: 13.9-inch 3K (3,000 x 2,080)

Storage: 512GB SSD
Things to Like
A beauty of a design you could look at for days

Fantastic display screen which will not fail to impress
Things Not to Like
No added benefits of the useful SD card slot

The webcam is the biggest not-so-great feature
The Huawei MateBook X Pro is definitely our pick to be the best buy for your money in 2019. You will enjoy years of performance with this machine. Huawei may not be the most experienced in the field and they definitely have their fair share of challenges to overcome. But the MateBook X Pro by Huawei will win over a lot of people, like it has done for me.
Best TV of 2019
Samsung Q9FN QLED (2018)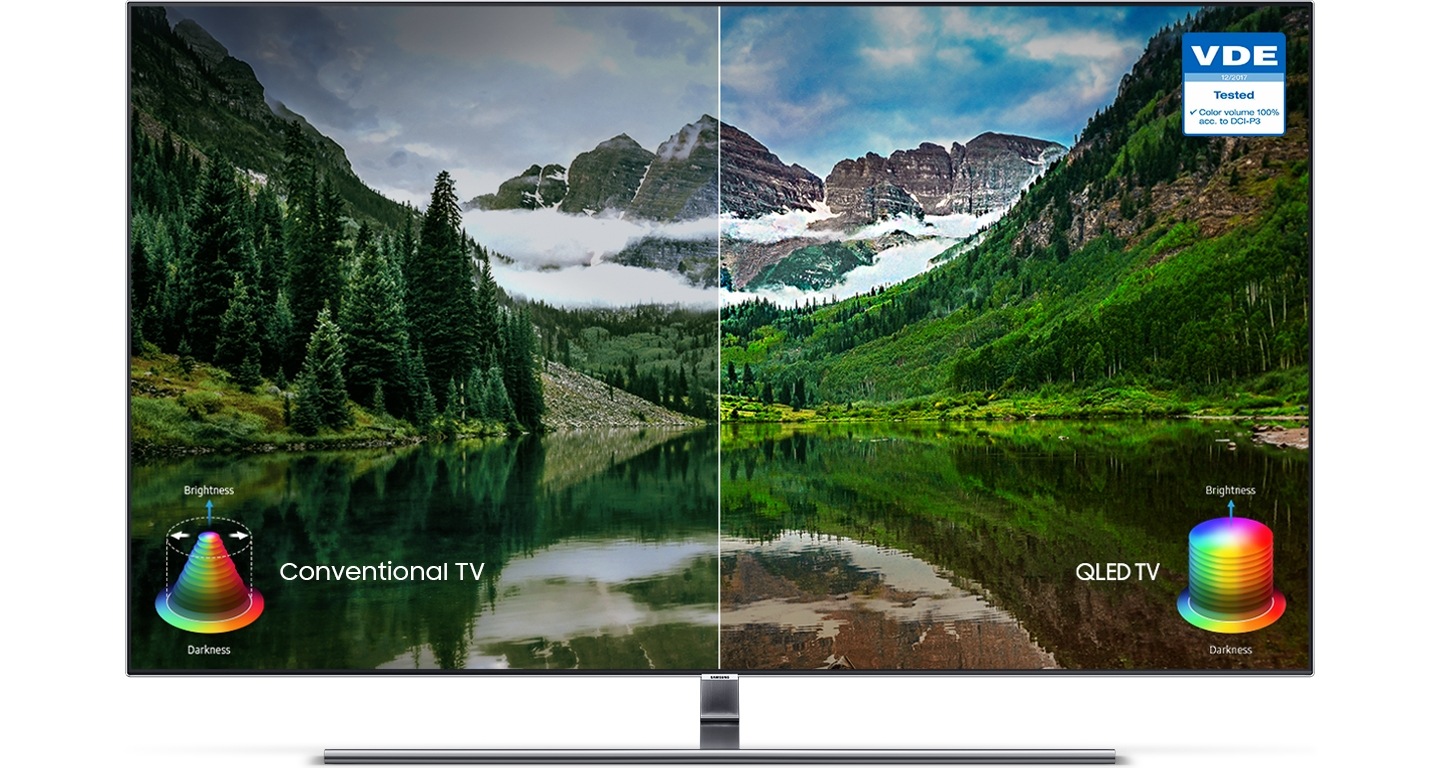 The best TV ever? Could be!
Will Bangladesh make it to the Semi Finals of Cricket World Cup 2019? Could be!
Get the beautiful 65-inch Samsung QLED TV to enjoy the Cricket World Cup 2019 in England. The rain may wash away matches, but you will enjoy every moment of one of the most used home gadgets – the TV!
Samsung TVs did not get the best debut in its first year, but in 2018 they have hit top form. The new TV is brighter and more colorful than any of the past models by Samsung. All thanks to the new display system FALD panel. The Full Array Local Dimming (FALD) lighting system with QLED Quantum Dots bring pictures to life.
Let's look at the technology behind this TV:
Specs of TV

Samsung QE65Q9FN

65-inch TV

Full Array Local Dimming rather than edge-lit LED lighting

HDR10+

Q HDR Elite Max

QLED Quantum Dots
Things to Like
Spectacular picture quality for HDR view

Powerful and surround sound system
Things Not to Like
Limited viewing angles

High competition from 2019 range of Samsung TVs
With the above-mentioned features, do the South Korean manufacturer hope to make it the best in the market? May be… Samsung is counting on its High Dynamic Range experience with power to fight off its own 2019 TV range.
Best Gaming System of 2019
PS4 Pro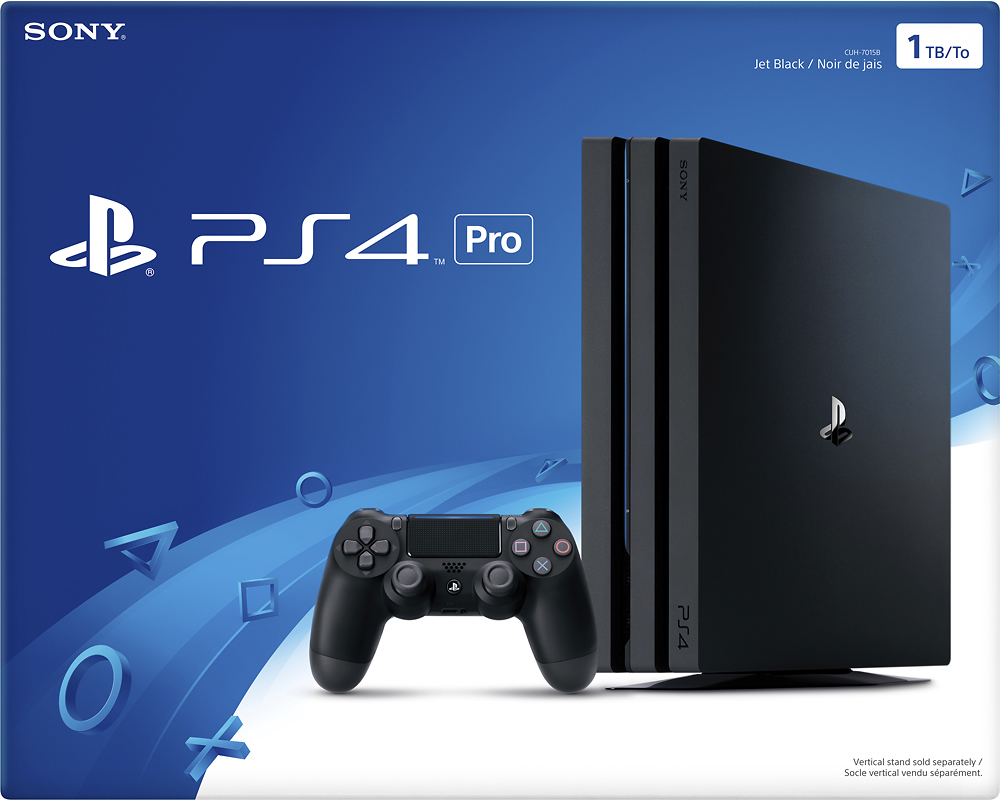 Sony has massively updated the PS4 into the PS4 Pro which is amazing for those who are playing on 4K TVs. An immense update to the PS4, with even more high-end technology incorporated which allows it to support 4K and HDR. It has enhanced frame rate and processing speed for clean, crisp and smooth gaming experience.
Until the next big expected release of the PS5, this is what you get in the PS4 Pro:
Game Console Specs

Dimensions: 29.5W x 32.7L x 5.5H cm

GPU: 4.20 TFLOPS, AMD Radeon based graphics engine

RAM: 8 GB of GDDR5, 1 GB DDR3

Max Resolution: 3840 × 2160

Maximum controllers: 4

Storage: 1TB

Communication: USB 3.1, HDMI 2.0a, Ethernet, Optical Audio and PlayStation Camera ports, Dual-band 802.11ac wireless, Bluetooth 4.0
Things to Like
First Sony gaming console to support 4K HDR

A massive 1 TB hard drive
Things Not to Like
4K Blu-ray player is something you will miss

Pro Mode is not universally supported
The hard-fought battle between Sony PlayStation and Microsoft Xbox as gaming consoles of the year is won by Sony through better hardware, better games and an overall greater online offering.
Best Fitness Tracker of 2019
Moov Now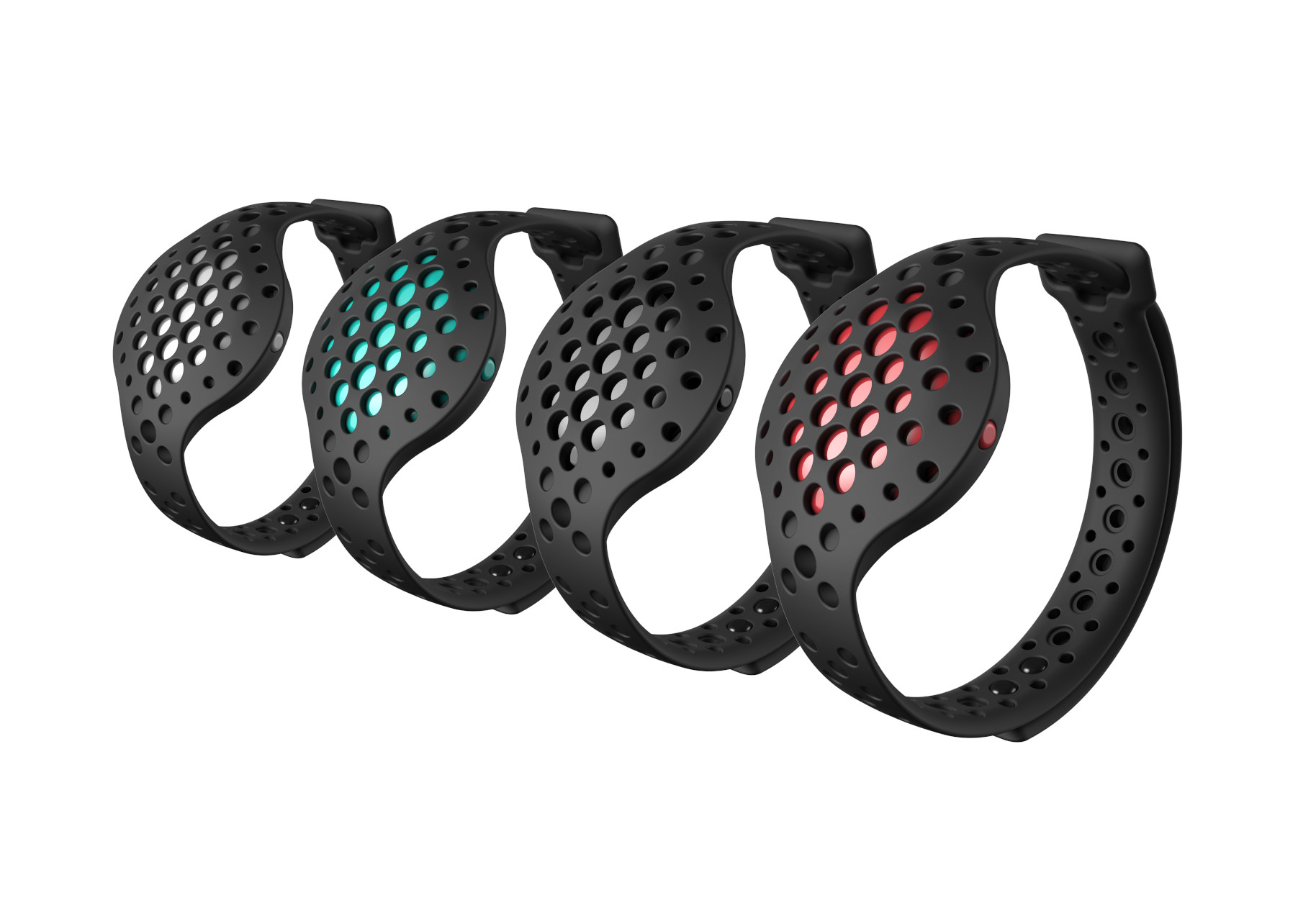 The Moov Now is what we like to call the no-screen wonder for 2019. In a year when you are always talking about the best display, and the largest screens of phones and TVs, the Moov Now comes up with an unconventional style. Without all the extra features which you do not need in a fitness tracker, it comes with a cheap price for a battery running up to 6 months.
Fitness Tracker Features

Screen: No

Heart rate tracker: No

Waterproof: Yes

Activity tracking: Yes

GPS: Yes, through phone

Battery life: Six months

Compatibility: Android/iOS
Things to Like
Absolutely amazing battery life

Cheapest price for all your needs
Things Not to Like
Limited

additional

features

There is no screen but everything else you need is there
A great, unconventional fitness tracker without GPS tracking, or even a screen. But with 6 months of tracking your steps, your sleeping patterns, your overall fitness, your running style, etc. you will get a lot more than you paid for. Also check out Must Have Trendy Smartphone Accessories in Bangladesh.
Best Camera of 2019
Nikon Z6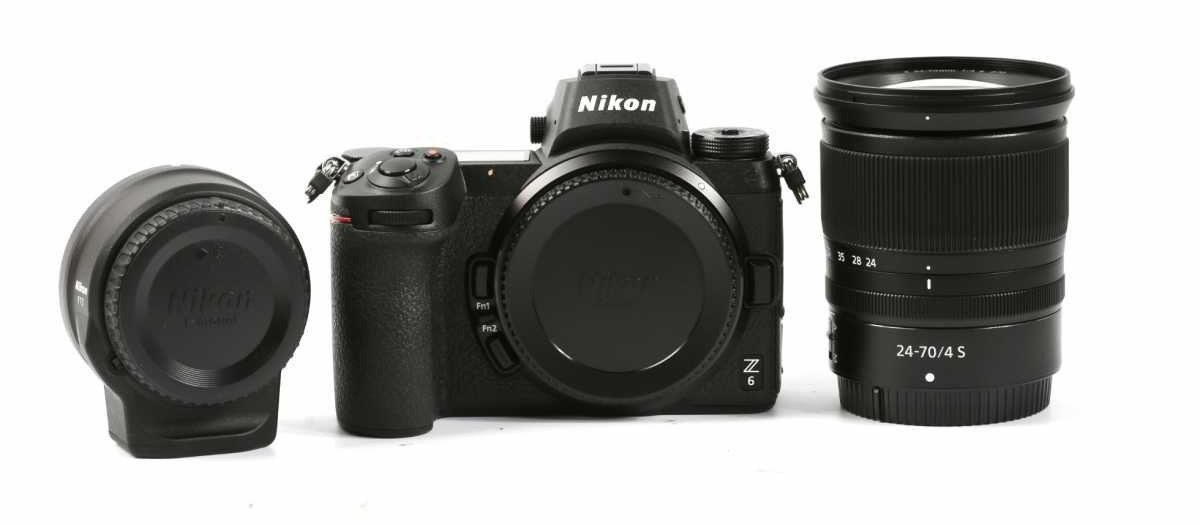 The Nikon Z6 is an incredible new camera which has the perfect balance between youthful design and excellent ease of use. If you are anything like me, then you will have the tendency to take a lot of shaky photos. But with its 273-point autofocus system and 12fps burst-shooting mode, you can capture every moment fast or slow moving in crystal clarity.
The body is an excellently ergonomic design which is easy on the hand and gives great control. If you already own a Nikon, then all your lenses will mount perfectly with a simple FZT adapter.
Let's look at all of its amazing features:
Features of Camera

Sensor: Full-frame CMOS

Resolution: 24.5MP

Autofocus: 273-point AF

Screen type: 3.0-inch tilt-angle touchscreen, 2,100K dots

Maximum continuous shooting speed: 12fps

Movies: 4K at 30p

User level: Enthusiast or Expert
Things to Like
Excellently balanced handling

Great image quality for all types of shots
Things Not to Like
Limited buffer depth

Limited XQD support
The Nikon ticks all the right boxes in features, performance, and price. The 24.5MP sensor offers superior color & sharp images. Whether you are a pro or an enthusiast you will enjoy this Nikon which is the best pick among the rest.
Best Tablet of 2019

In a world where money is not an issue, there cannot be a better tablet money can buy at the moment than the iPad Pro 11 released in 2018. The perfect 2 in 1 tablet, which can pair with its folio keyboard case for a lovely compact laptop when needed.
The many little bugs from past models have been effectively squished and the speakers have the power you need for a modern-day mobile device. With the iOS 12, you will not feel limited in multitasking to get laptop-like functionality in the field of mobile business gadgets.
Let's look at what the best tab available to buy right now is made up of:
Specifications of the iPad Pro 11

Weight: 468g

Dimensions: 247.6 x 178.5 x 5.9 mm

OS: iOS 12

Screen size: 11-inch

Resolution: 2388 x 1668 pixels

CPU: A12X Bionic

Storage: 64GB/256GB/512GB/1TB

microSD slot: No

Battery: 7,812mAh

Rear camera: 12MP

Front camera: 7MP
Things to Like
The Pencil magnetically clips on

Substantial amount of power, more than any tablet
Things Not to Like
iOS software limitations don't allow true laptop experience

Pencil & keyboard, like all Apple accessories are expensive add-ons
You will miss the headphone jack, as do most current Apple users on all their newer devices. But don't dwell on the past, as this is truly a mobile device winner. Even though you can expect great 2 in 1 experience, it will not be able to truly replace a MacBook Pro or a laptop.
Best Smartwatch of 2019
Samsung Galaxy Watch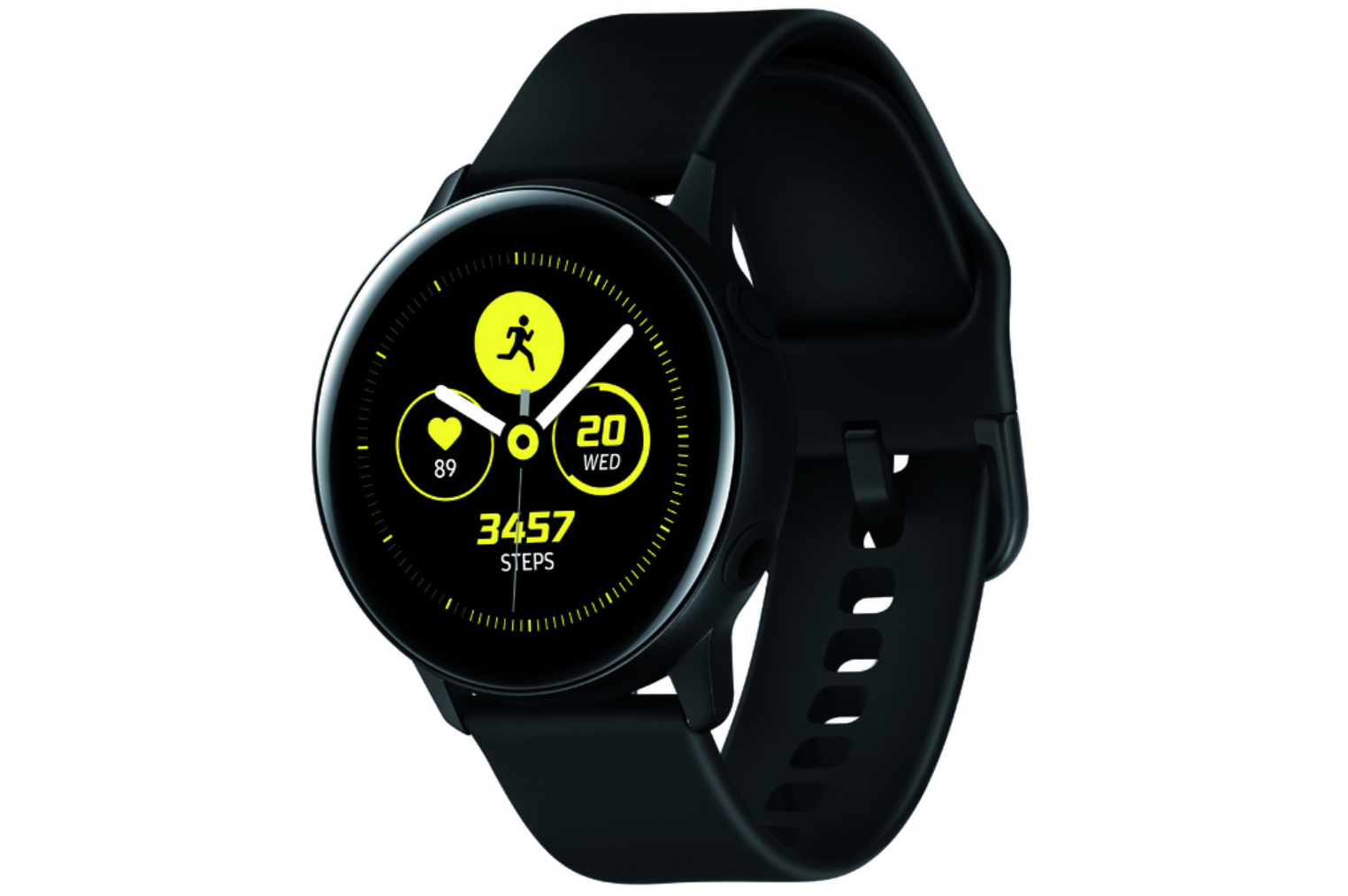 Samsung has really styled its sporty smartwatch to knock off the Apple Watch as the top smart gadgets in the smartwatch category for 2019. A solid performer for over 4 days, the battery backup is incredible!
The Samsung Tizen used in this Smart Watch works like a charm. Let's look at the specs:
Specifications of Smartwatch

OS: Tizen OS

Compatibility: Android, iOS

Display: 1.2″ or 1.3″ 360 x 360 Super AMOLED

Processor: Dual-core 1.15GHz

Band sizes: 22 mm or 20 mm

Onboard storage: 4GB

Battery duration: 4 days on 46 mm / less on 42 mm

Charging method: Wireless

IP rating: 50 m

Connectivity: Wi-Fi, Bluetooth
Things to Like
Amazing long-lasting battery life

Useful rotating bezel for operation
Things Not to Like
Annoying charger

Bixby is still not the greatest thing
One of the biggest disadvantages of the Smartwatch is its limitation due to the Tizen OS. But while others may offer a lot of attractive features, it doesn't miss out on any core features.
Best VR Head Gear of 2019
HTC Vive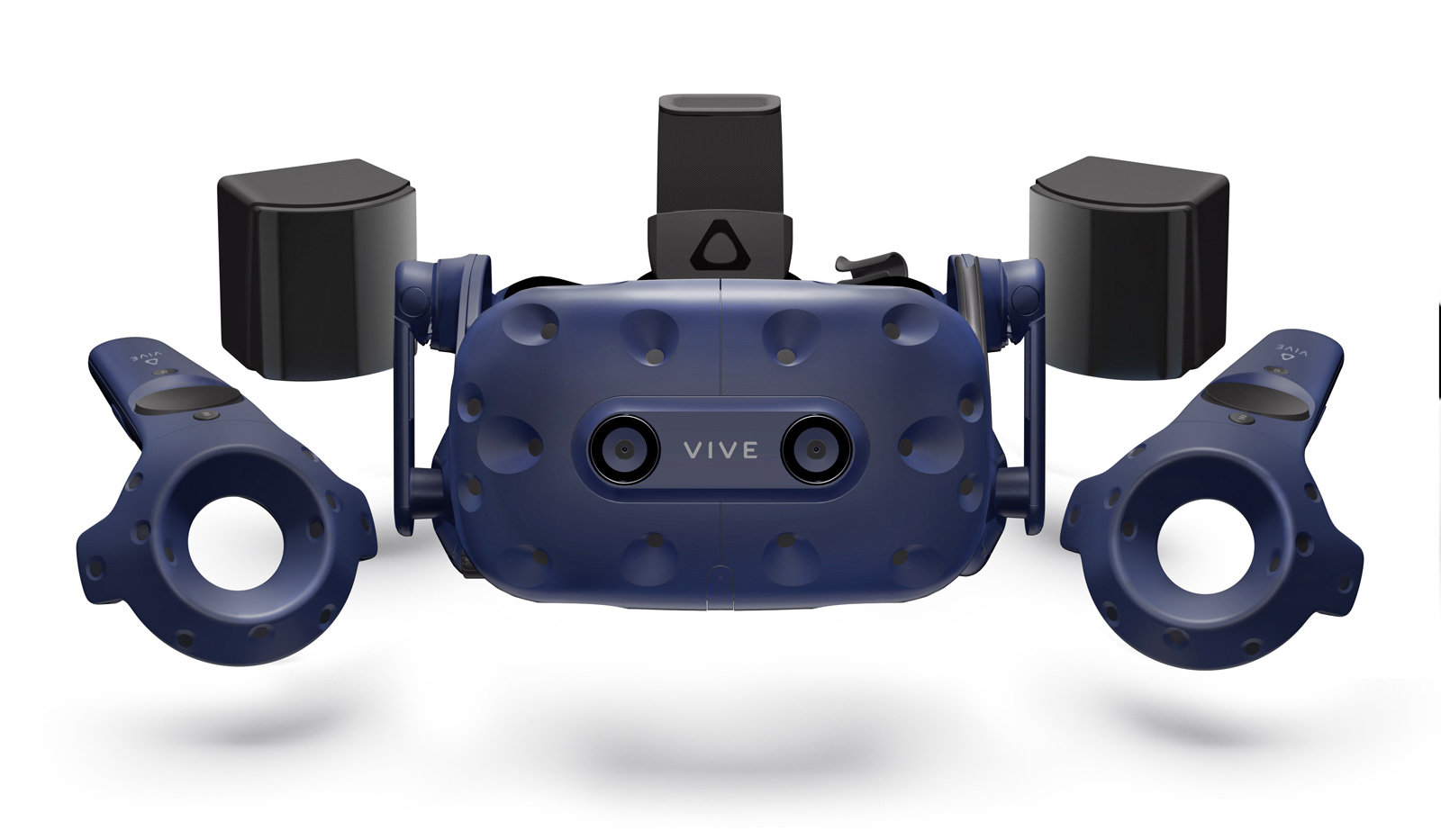 HTC Vive is the clear winner in 2019 in the Virtual Reality head gears. The controls are easy to use and the resolution is great. You get an incredible 1080p screen on each eye. That is amazing resolution for some serious VR playing space to swing around in.
But there is very close competition from Oculus; this is what the HTC is made up of:
Specifications of VR Headset

Screen resolution: 2160 x 1200

Compatibility: Windows

Field of View: 110 degrees

Play-space: 13 x 13 feet

Controllers: Included

Weight: 470g
Things to Like
Overall VR gaming experience is great

The software partnership with Valve gives a lot of options
Things Not to Like
Requires a very high configuration GPU

Very expensive
As most of our other entries, this is also a premium priced product. But when looking at the best of lot, you are likely to find high prices with highest quality. The best 1st Gen VR headset to buy right now is the HTC Vive.
Best Headphones of 2019
Sony WH-1000XM3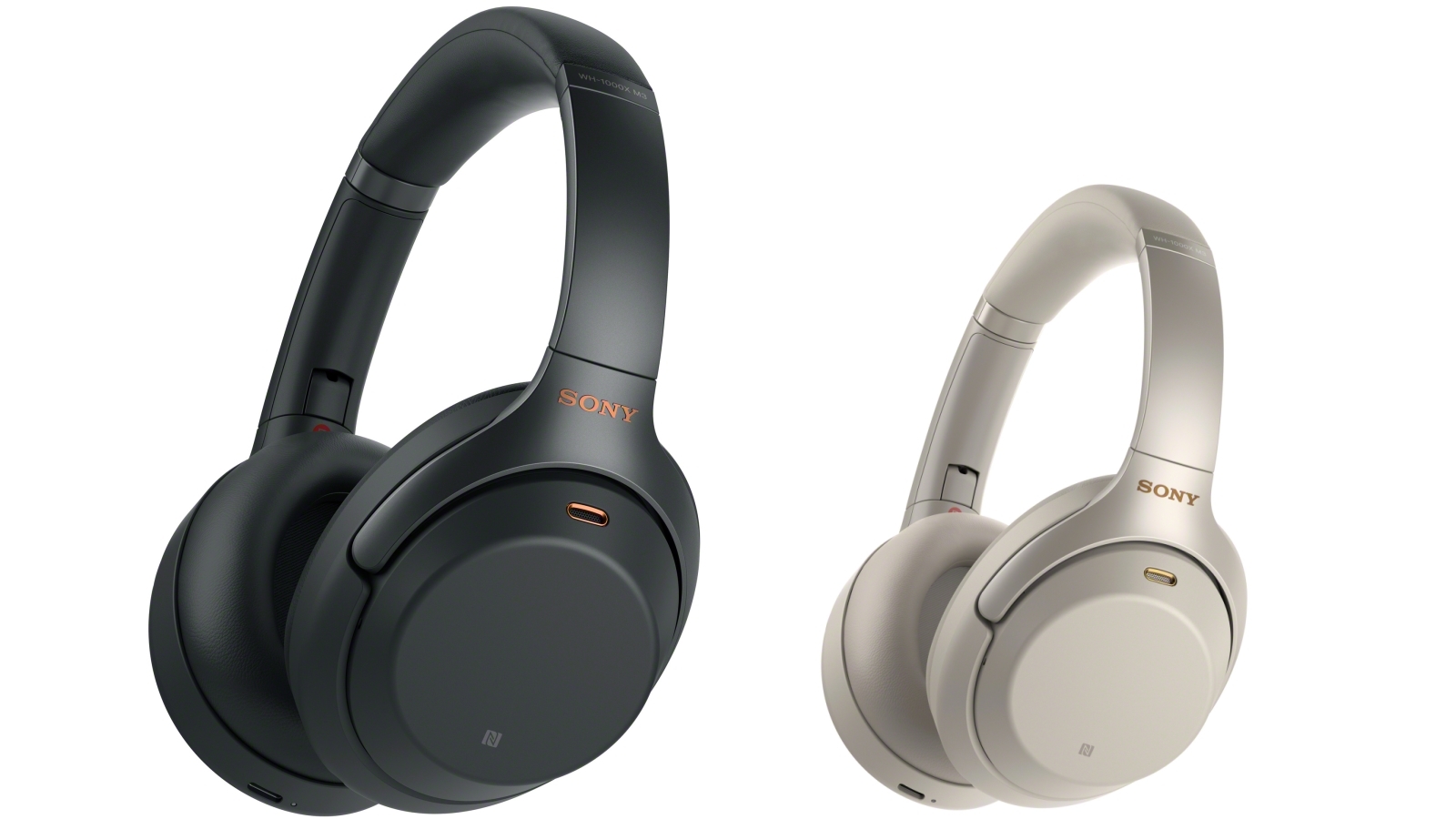 For over 2 years now, Sony has been producing the best noise-cancelling headphones. It is no surprise that they have done it again! Even with the slightest of changes, Sony has refined its last model WH-1000XM2 to this year's one. The most notable difference being the USB-C charging.
Although only slight improvements were made, this is what's inside:
Specifications of Headphones

Acoustic design: Closed

Weight: 8.99 oz

Cable length: 3.94 ft

Frequency response: 4Hz to 40kHz

Drivers: 40mm Dual-Layered Diaphragm

Driver type: Dynamic

Sensitivity: 104.5 dB

Impedance: 47 ohms

Battery life: 30 hours

Wireless range: 30 meters (98ft)

NFC: Yes
Things to Like
Best in class noise cancellation

Fantastic sound

30-hour battery life
Things Not to Like
Small changes to last year's model

Call quality not as impressive as its sound
You can find last year's version in the market for cheaper, but for the best money can buy, the WH-1000XM3 is the way to go.
Conclusion
Thank you for reading this comprehensive review of the best smart gadgets of 2019!
I hope this will help you to make a decision for your next big purchase.
Are you always keen to see the latest, the greatest and the most awe-inspiring tech gadgets?
Keep your eyes close to the Bikroy.com Blog to read about all the freshest and coolest gadgets and find all the tech gadgets, electronics, cars, jobs, properties, etc. all over Bangladesh only on Bikroy.com.
If you are looking for a reliable provider of consumer products in Bangladesh then, Bikroy.com is the name to trust. Reputable & reliable, partnering with genuine buyers and sellers nationwide to provide a trusted consumer network for everything you need in one place.
Do you agree with our list of the best gadgets of this year?
Let us know your thoughts and comments about this amazing list of smart gadgets and share your favorite gadget of 2019.
Buy Smart Gadgets from Bikroy.com without worrying about the authenticity of the seller or compromising on the quality of the product.