Walton has been around for almost 50 years in Bangladesh.
Established in 1977, this local electronics manufacturer not only wanted to be a pioneer in the Bangladeshi tech industry but also took on a role as a top E&E brand across the globe. They have successfully become a leader in the budget-friendly appliances market – thanks to their line of refrigerators, freezers, and air conditioners. Walton has since expanded into the electronics segment with its line of mobile phones, smartphones, desktop computers, and laptops.
Owing to their immense success, Walton was recently featured on National Geographic's series 'Superfactories' earlier this year, making them the first-ever Bangladeshi company to receive this honor.
Introducing Tamarind and Prelude – Walton's Latest Lineups
In recent years, Walton has been working on laptop models for every segment of the market. This year, Walton has launched two incredible laptop series perfect for the budget-friendly segment. So if you are looking for a good quality laptop within your budget – that is also locally produced – then look no further!
A Walton laptop is a worthy choice for your next PC. It is incredible, it is reliable, and it is affordable! With that being said, let us present to you the newest Walton laptop series – the Tamarind and the Prelude.
Get Things Done on the Go with Walton Tamarind
The Tamarind series of Walton laptops are perfect for working on the go. Featuring a sleek design and lightweight functionality, this series offers all the comfort of a notebook without exceeding your budget. At present, the Tamarind series consists of 12 new laptop models at varying mid-range price points starting from BDT 36,550 to BDT 84,500.
The Tamarind laptops are further broken down into 3 sub-categories.
Tamarind MX Series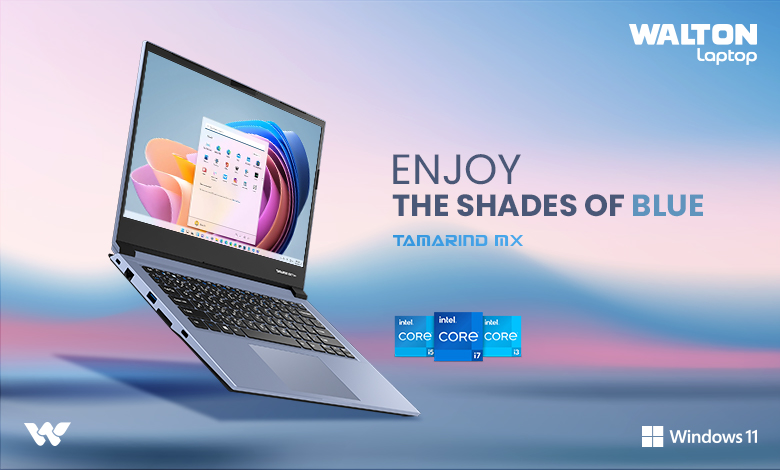 The MX Series features 3 gaming laptops at present:
TAMARIND MX311G
TAMARIND MX511G
TAMARIND MX711G
TAMARIND MX Series Common Features
Processor
Intel® Core™ i3-1115G4 processor (1.7GHz – 3.0GHz, up to 4.1GHz)
Intel® Core™ i5-1135G7 processor (0.9GHz – 2.4GHz, up to 4.2GHz)
Intel® Core™ i7-1165G7 processor (1.2GHz – 2.8GHz, up to 4.7GHz)
RAM
8GB DDR4 3200MHz RAM
Storage
512GB M.2 2280 SSD, PCIe Gen3x4 interface
Graphics
Core i3- Intel® UHD GraphicsCore™ i5-Intel® Xe Irish GraphicsCore™ i7-Intel® Xe Irish Graphics
Battery
Embedded 4 cells Smart Lithium-Ion Battery pack, 49WHBattery Life: 480minutes
TAMARIND MX Series Specifications
Tamarind EX Series
The EX series features 5 new laptops:
TAMARIND EX310U
TAMARIND EX510U
TAMARIND EX710U
TAMARIND EX710G
TAMARIND EX7800
These laptops are perfect for the mid-range laptop segment. Two of the laptops in this series are powered by Intel® Core i3 and i5 respectively, while the rest are powered by 10th generation Intel® core i7 processors. The EX710G and EX7800 come in an elegant metallic finish that provides a premium look and feel – all the while remaining super lightweight and budget-friendly!
Tamarind ZX Series
At present the ZX Series consists of the following laptop models:
TAMARIND ZX3700
TAMARIND ZX3700A
TAMARIND ZX3701
TAMARIND ZX3701A
TAMARIND ZX Series Common Features
Processor
Intel® Core™ i3-7020U 2.30GHz
RAM
4GB DDR4 2133MHz RAM
Storage
512GB SATAIII M.2 2280 SSD OR 1TB HDD, 5400rpm, 7mm
Graphics
Intel® HD Graphics 620
Battery
Removable 4 cells Smart Lithium-Ion battery pack, 31WHBattery life: 400 minutes
Walton TAMARIND ZX Series Specifications
Prelude – the Budget-Friendly Walton Laptop Series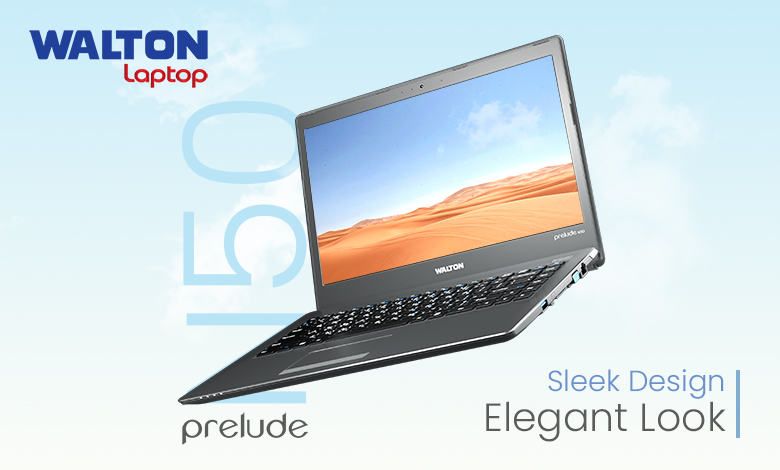 If you want to buy a laptop but don't have a big budget, the Walton Prelude series is perfect for you! This series consists of 6 incredibly low-budget laptops priced between BDT 29,990 to BDT 31,490 – making them some of the cheapest laptops available on the market!
Prelude N5 Series
At present, all the laptops in this series are under the N5 model, they include:
PRELUDE N5000
PRELUDE N5000A
PRELUDE N5001
PRELUDE N5001A
PRELUDE N5000B
PRELUDE N5001B
PRELUDE N5 Series Common Features
Processor
Intel® Pentium® Silver Quad-Core Processor
RAM
4GB DDR4 2400MHz RAM, OR 8GB DDR4 2400MHz RAM
Storage
256GB SATAIII M.2 2280 SSD OR 1TB HDD, 5400rpm, 7mm
Graphics
Intel® UHD Graphics 605
Battery
Removable 4 cells Smart Lithium-Ion battery pack, 31WHBattery life: 385 minutes
Walton PRELUDE N5 Series Specifications
Prelude Makes Student Life Easier
As a student, owning a laptop is essential to submit assignments, and reports, or even for attending classes during quarantine! But as a student, it is difficult to find laptops within our affordable range, which is why many of us look into the market for used or second-hand laptops.
This is where Prelude excels as they offer all the great functions of a brand new laptop at an incredibly low price! The prelude series prices are so low that they can easily rival the market for used laptops. So why invest in a second-hand laptop when you can get a brand new one at a similar price?
Conclusion
Walton is one of the leading electronic brands here in Bangladesh and is already exporting some products to India and other neighboring countries. We can expect their segment of computers and laptops to soon be available on the global marketplace as well.
Check out Walton's e-plaza platform today to find all types of useful appliances and electronics for sale, all for the comfort of your home! Avail exciting EMI offers on laptops and much more via e-plaza.
Walton currently offers all kinds of warranty-related services across 77 service points around Bangladesh. So you can use your new Walton laptop with ease and find help whenever you need it!
FAQs:
Where can I buy Walton laptops?
Walton laptops are currently available on their flagship e-commerce store called e-plaza. You can also find listings of new Walton Laptops on Bikroy.
How much do Walton laptops cost?
Walton provides laptops at many price points. Their cheapest laptop series is currently the Walton Prelude, which has laptops priced as low as BDT 29,990. They also have a segment of premium laptops such as the Karonda GX712H – a high configuration gaming laptop which is priced at BDT 1,29,990.
What are the latest Walton laptop models?
As of now, the latest Walton laptop models are from the Tamarind and Prelude series. The laptops in these segments are equipped with the latest hardware and software such as 10th and 11th generation Intel® processors and are compatible with Windows 10 and 11.