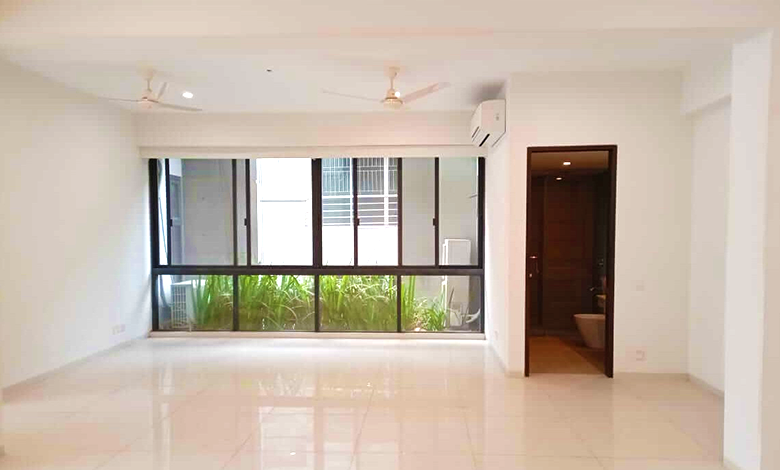 Properties are perhaps the most pricey form of investment in any person's life. To be a homeowner brings a sense of pride to oneself that is rarely matched by any other achievement.
Owning an apartment in this day and age, however, can be quite the challenge. With the price of property skyrocketing while the average per capita income remains relatively unchanged, finding affordable apartments for sale is perhaps a distant dream for most.
Fortunately, a way around this is to invest in used flats. Unlike new apartments or land plots, used flats bring you premium facilities at a fraction of the cost! Buying second-hand flats have many advantages, but things that seem too good to be true can often result in problems down the road. To avoid getting into trouble with your newly bought used apartments, make sure to take preventive measures before purchase.
Continue reading to find out the 3 key red flags to look out for when buying a used flat!
Benefits of Investing in Used Flats
Used flats are a great investment, specifically in more urban and fully developed areas. As the population steadily increases, so does the demand for housing. Think of Dhaka city – a place of better work opportunities and higher standards of living. Now it is quickly becoming congested and busy with buildings crammed around every corner of the metropolitan area.
With all these apartment buildings already in existence, finding brand new flats to rent or invest in is getting increasingly difficult. This is why we highly recommend considering used apartments as your next property investment idea, and here is why:
No Flat Building or Land Related Hassle
Getting a used flat means you get a fully functioning apartment, ready to use as soon as ownership is transferred to you. This means you can say goodbye to the troubles of building the flat from the ground up and start enjoying your new investment right away!
With used flats, you don't have to worry about the land-related formalities or the construction costs and hassles – as these have already been dealt with by the previous owners and developers. Additionally, used flats may have gone through significant renovations to make them more compatible with modern utilities, so you're getting these added features under the all-inclusive price point.
Used Flats are Cheaper than New Flats
Unlike buying property or new apartments, used apartments are comparatively much cheaper. When buying new flats, you have to go to developers to get listings. As developers are quite knowledgeable about the industry, they are more likely to charge a premium price and be reluctant to negotiate. On the other hand, used flats are mainly sold by existing property owners who might not have insights into the industry as would a developer – thus opening the floor to better negotiations and deals for you.
Like most things, used flats have their equal share of pros and cons. Alongside looking at the benefits, make sure to do your due diligence and identify major problem areas of your desired flat before signing the deal.
Watch out for these 3 red flags when buying a used flat
1. Incomplete Documentation
Not having all the right documents before buying a property is the biggest red flag to watch out for. As these types of properties do not pass through official sources, it is critical to ensure that the documentation is correct.
Always ensure the documents provided to you are authentic, complete, and appropriately attested by the right official bodies. Property-related documents can quickly get very technical and complex, so it is always a good idea to seek the help of a trustworthy lawyer.
Another important thing to look out for is the existing ownership of the flat. In some cases, flats are owned by multiple individuals, so make sure all the relevant owners have signed over ownership of the property to you.
2. Location and Physical Condition of the Used Flat
As you are considering second-hand apartments for investment, it is important to do a proper physical inspection beforehand to make sure you are being charged the correct price for the existing condition of the premise. Hire someone to help you inspect the place – specifically the plumbing, electrical wiring, and appliances. Enlisting specialists during the inspection will help you identify major problems in the premise and will provide support during your price negotiation.
Location is an important factor in determining the right property for you. Is the used flat in a remote area or a decent suburban location with accessible amenities? Certain areas around your city will be more popular than others due to the facilities available nearby. It is ideal to look at areas that are best suited for your needs. If you are working full-time, try to find a flat closer to your office. If you have a family, look for areas with good schools and universities for your children to go to.
If you bag a very good deal on used flats that are in older areas of the town, it is important to note that they are being sold off for a reason – you have to consider that the locations are no longer ideal for accommodation.
3. Mortgage and Financing Facilities
Home loans are a popular service offered by most commercial banks around Bangladesh. They offer various EMI facilities to make it easier for you to make a large down payment initially and work off the debt over time. Other financing options include buying flats on a mortgage and paying off the value on a monthly basis.
One thing to keep in mind, however, is that not every individual is qualified to receive loans. Banks carefully go through your background and profile to ensure you are a worthy borrower for loans. Unfortunately, only a handful of people get approved for these kinds of loans.
If you are facing difficulties getting financial backing from an institution, it might indicate another bigger problem. Insufficient personal funds or earnings can be a warning sign that investing in property might not be wise for you at the moment. Take a look at your savings and make a realistic decision. Buying property is by no means an obligation! Finding good flats to rent can be equally fruitful and can significantly reduce your financial stress at present.
Conclusion
Having property under your name can be a thrilling experience. For many of us, it is a lifelong dream to have a permanent place to call our own. Regardless of whether it's brand new or had other owner/s in the past, a flat is a great investment for you and your family.
We hope this article has helped you identify some potential pitfalls of buying used flats. As long as you do your research and enlist the help of experts, you are sure to be safe from unforeseen issues arising after your purchase is confirmed.
Be sure to check out Bikroy.com for various listings of new and used flats ready for sale – find listings from all over Bangladesh!
FAQs:
Which locations are best for property investments?
Regardless of where you are situated in Bangladesh, it is important to find flats that are close enough to your workplace. Make sure to avoid properties that are situated in or near industrial areas as they tend to face higher levels of noise, traffic, and pollution throughout the day including stricter government regulations.
What kind of credit facilities should I get for buying used flats?
The most common form of credit facility for buying apartments is getting an EMI-based home loan spread over a few years. Alternatively, you can opt for a mortgage plan and pay off the amount every month.
Is there a difference in procedure for buying new vs. used flats?
Yes, depending on whether you are buying a used flat or a new one, there will be some changes to the buying formalities. For new flats, most individuals have to contact developers to get deals on new or developing flats. Used flats, on the other hand, are not sold through developers and can be enlisted from property agents or current flat owners who are looking to sell.